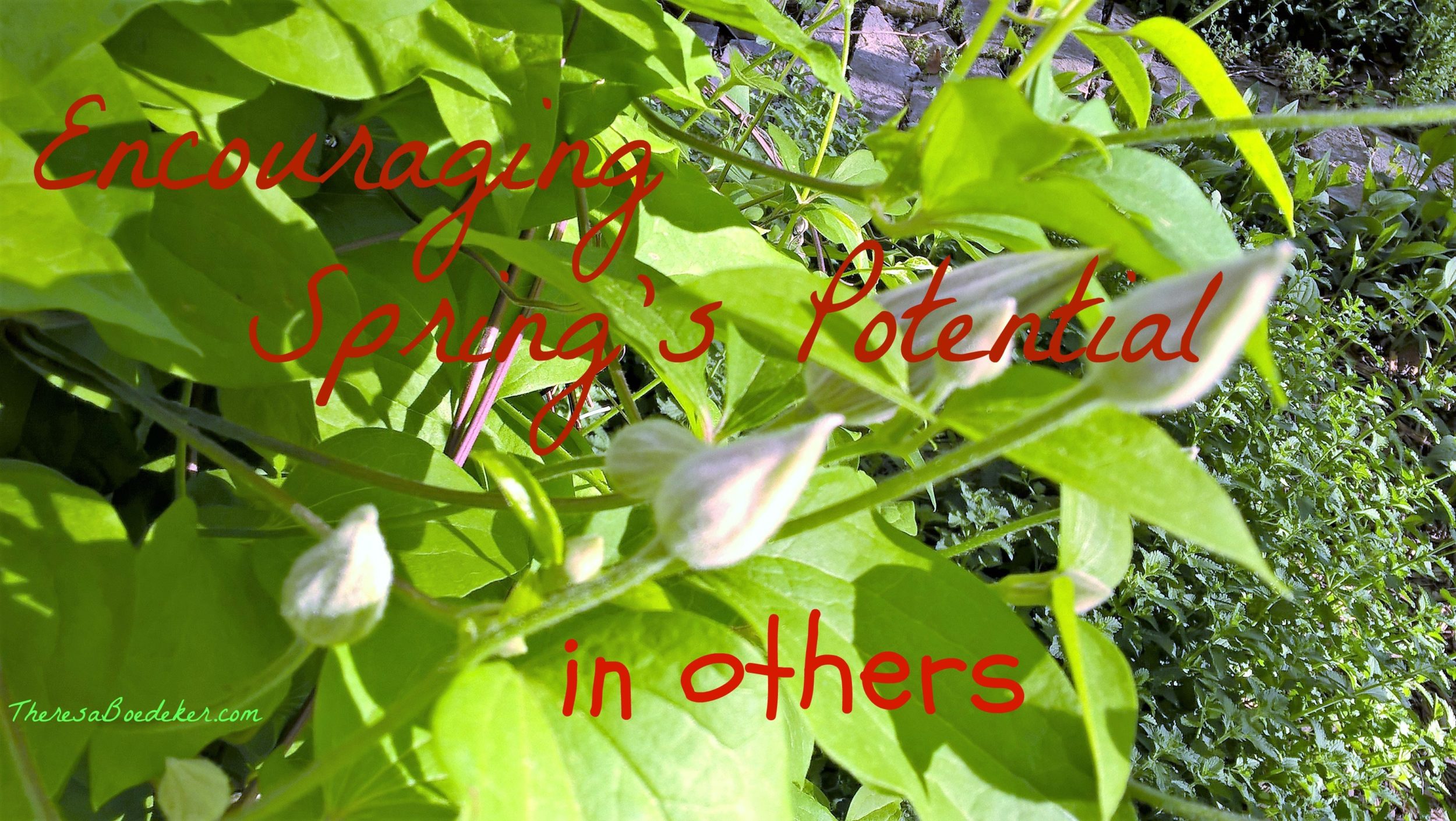 Winter is my least favorite time of the year.
Trees are bare wood pointing towards nothing in particular. Flowers have sunk into the ground. Perennial bushes sport clumpy circles of dried leaves at their feet. Even the grass lies dormant.
​
Nature seems closed for the season. Gray and brown starkness lingers.
Slowly as spring swings into the hemisphere, I rejoice. Nature clothes itself in green leaves. Bright colored flowers shoot forth for bees to pollinate. The sun shines brighter and longer. Creation bursts forth in song, color, and symphony.
Part of the reason I get excited is because I know how my flowerbeds will fill with color and the parks and woods will dazzle my eyes.
We see others as they are, but God sees our potential.
Sometimes it seems winter's death has caught us. I notice myself all gray brown and half dead. I look at my barely-teenage son and register bare branches. My husband seems hibernating with dead leaves circling his feet. Others appear dull and paused in their growth. My vision is focused on the negative and wrong.
Take heart. God doesn't see us as dead and bare. No. He knows what is coming. He sees us for our potential. For what we are becoming with his help.
He sees us through the righteousness of Christ. He sees us as the perfect creatures we will eventually become. He sees us in our color, glory, and majesty of late spring and summer. When we are most beautiful and alive.
This is what I am trying to remember this season as new growth bursts forth from the plants and the landscape awakes and clothes herself in bright radiant colors. None of us are done growing and changing. None of us has reached our finish mark. Not yet.
Where I see gray and lack of growth, God sees future selves. Even though we are far from perfect, he calls us righteous. A new creation. A new woman. He knows our potential because the beauty, radiance, and heart of Christ is tucked between our muscles, pumping through our veins.
He looks at my ugly bare branches pointing to the sky and knows one day I will be sporting tender green leaves and clumps of delicate pink blooms. He rejoices in what I am becoming. The steps I am taking. The growth that is manifested over time.
2 Corinthians 5:17 (NIV)  So from now on we regard no one from a worldly point of view. . . if anyone is in Christ, the new creation has come: The old has gone, the new is here!
How to encourage others biblically.
I am called to regard others through God's eyes. See their potential. Notice them as a new creation. Focus on their good and let love cover their mistakes and clumsy attempts as they navigate life.
I can speak truth into their ears and remind them that they are kind, honest, and loving, even on the days they seem to be failing, because Jesus is living in them and he is these things. I can remind them of their potential with Christ. Help them remember their course and path to new growth.
Doesn't God do the same for me? He calls me beloved every day. Not just on the days I deserve it or earn it.
Spring and summer are a time of growth, hope, and color. A time of new life abundantly bursting forth from hiding. Be some of the sunshine, air, and water that nourishes those around you into their God seen potential. Point others to Christ and bring forth life.
This guest post and first appeared at Missional Women.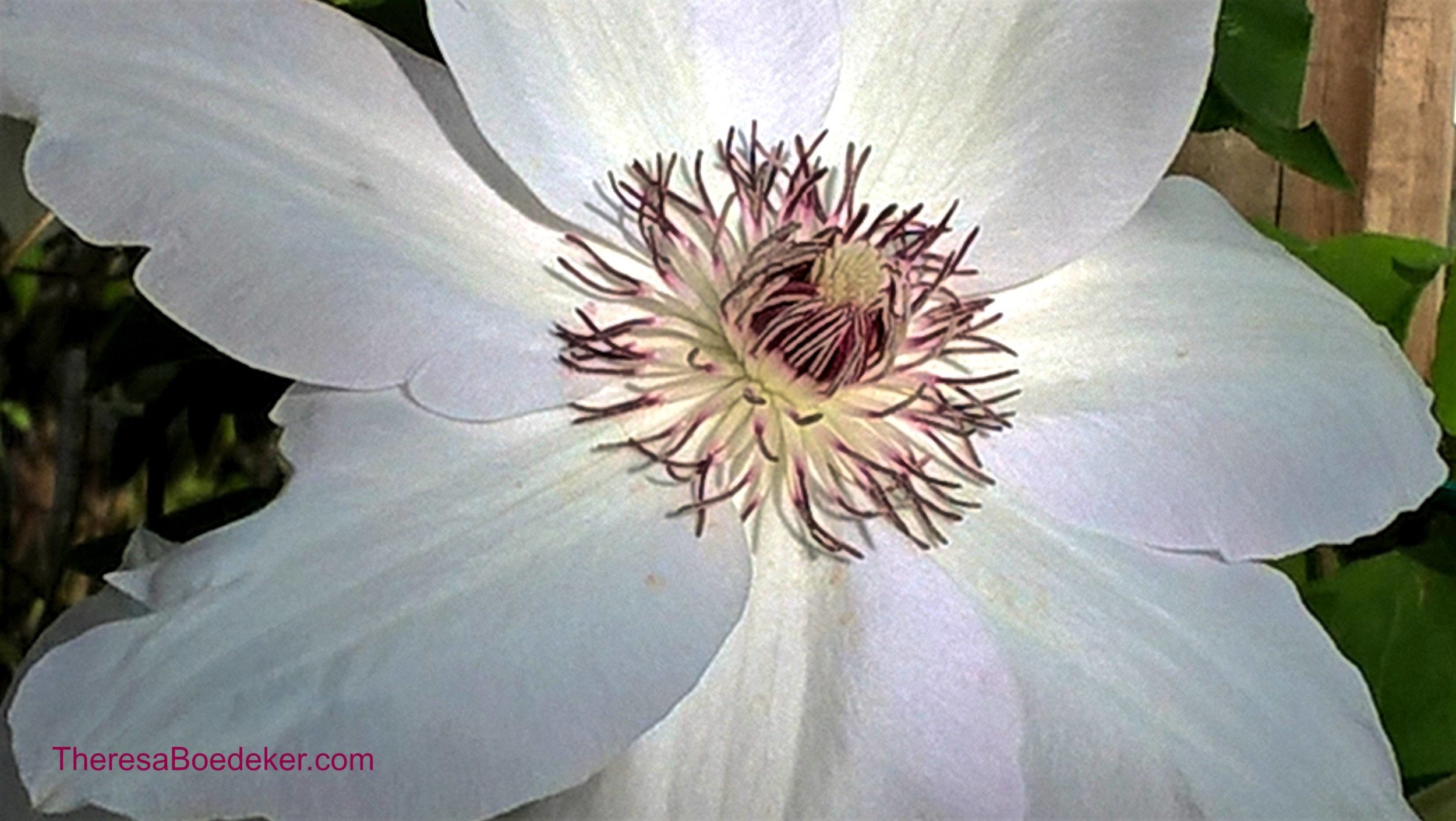 Latest posts by Theresa Boedeker
(see all)