It is easy to look around and feel the lack of peace.
Especially at this time of year when we are wishing others love, joy, and peace.
Lack of peace is everywhere. Conflicts, financial concerns, health problems, divorce, personal worries, death, political fighting, severe weather, and crime.
So how can we have peace when we are living in an unpeaceful world?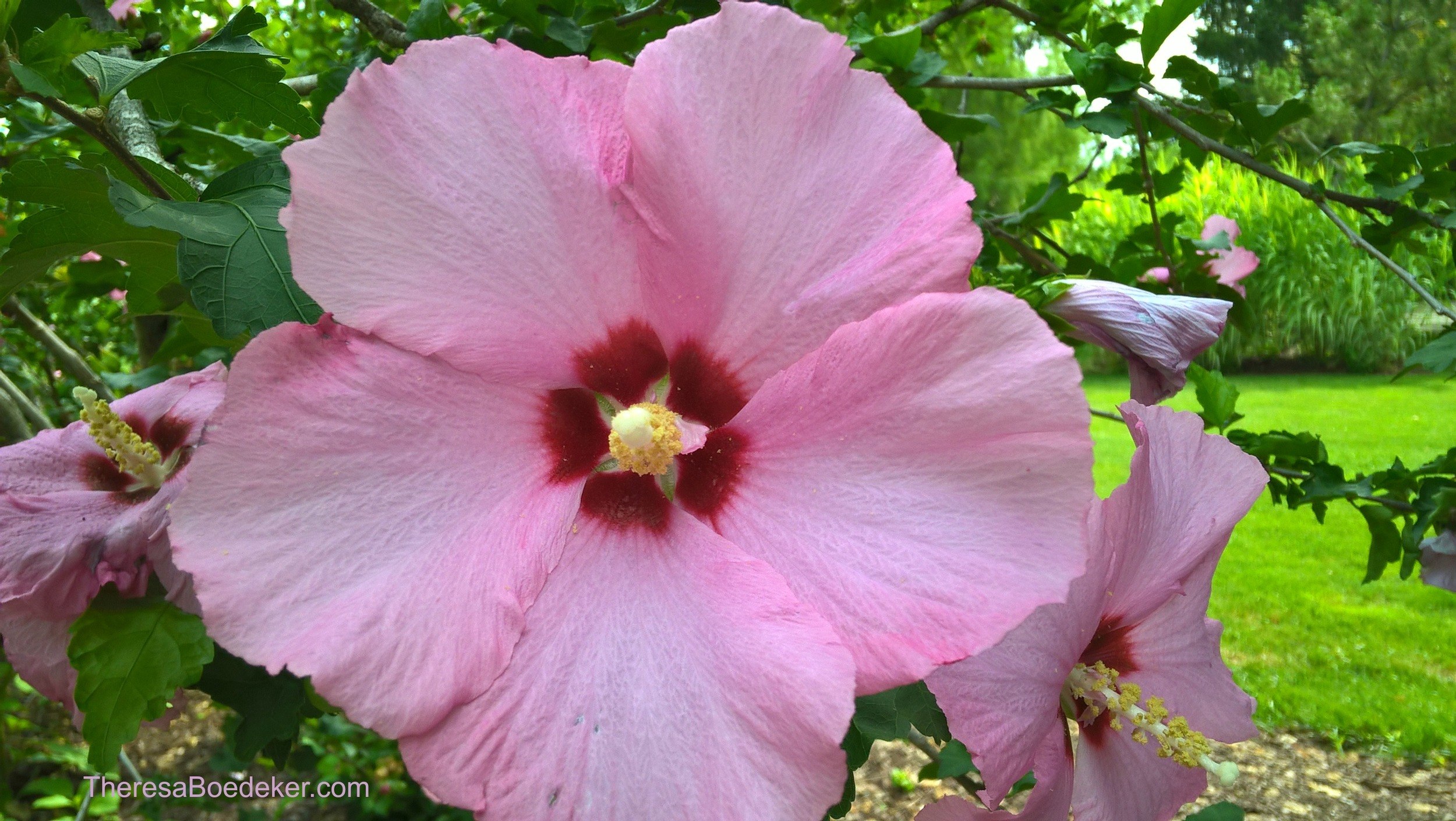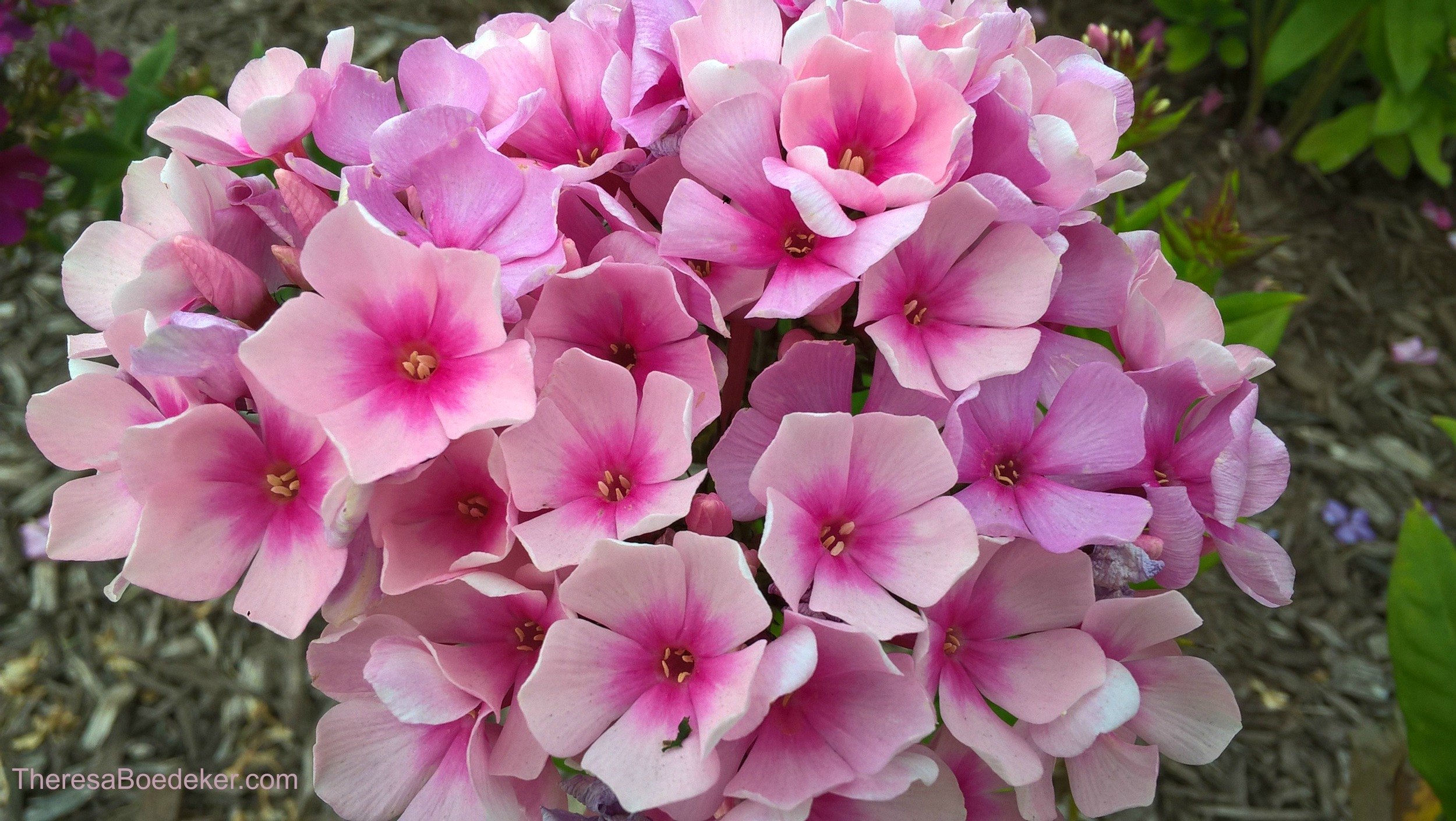 Look in the right places.
First, we need to be looking in the right places.
The true peace we are searching for in our lives and in this world does not come from man. We cannot pass another law, elect another president, start a new organization, or post a viral tweet that will result in peace.
True peace comes from above. From the Prince of Peace.
Sure, we get glimpses of it, sneak peaks, and feel it deep in our souls sometimes, but it is not the everlasting peace that will one day be here. Never to leave again. Permeating all the world.
Jesus said he was going to give us peace. Not world peace, but his peace inside us.
 
Lack of peace is nothing new.
History is full of unrest. On a big scale and on a little scale.
When sin entered the world, back in the Garden of Eden, peace came to an abrupt halt. Living in an unpeaceful world became the norm.
We may be wishing for the good old days, but the good old days also had unrest. Jesus knows all about this. He lived in a time of history where there were wars, slavery, uprisings, corrupt rulers, political and religious infighting, and battles between animals and people took place in the colosseum.
Religious leaders routinely tried to trap him with their questions. They would ultimately plot to kill him. Death and disease were a constant.
People were looking for Jesus to bring lasting peace. To bring about new leadership and be their ruler.
But this wasn't the plan. Jesus brought peace one act at a time. One kind word at a time. One healing at a time. One person at a time.
And this is what we can do.
We can't spread peace around the world. But we can spread peace to those around us. To our little neighborhood, one peaceful act at a time.
We can hold our tongue. Acknowledge and encourage others. Volunteer. Smile and be present. Say no to something to pause the busyness. Be courteous, respectful, and listen. Love unconditionally. Practice kindness to our self and others. Deepen the relationship with our Savior.  Be still and receive peace from him and others.
One act at a time, we can choose to spread the peace of Christ.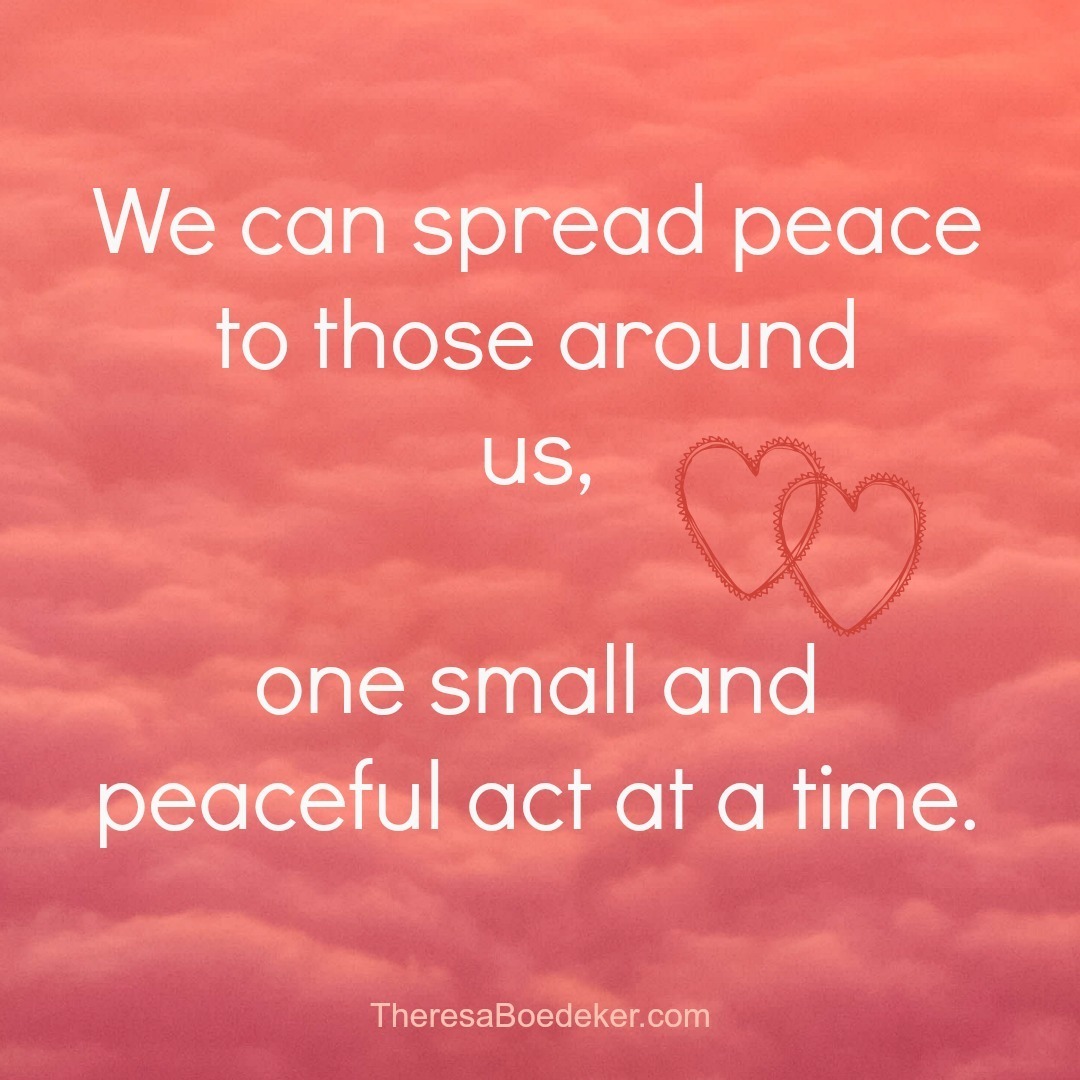 Thanks for stopping by. Keep remembering what's important.
Theresa
---
If you need some weekly encouragement and hope, tied up with some humor? Subscribe and join the journey. Life is sweeter when we walk alongside one another.
---
Join the discussion: What are some ways you spread peace?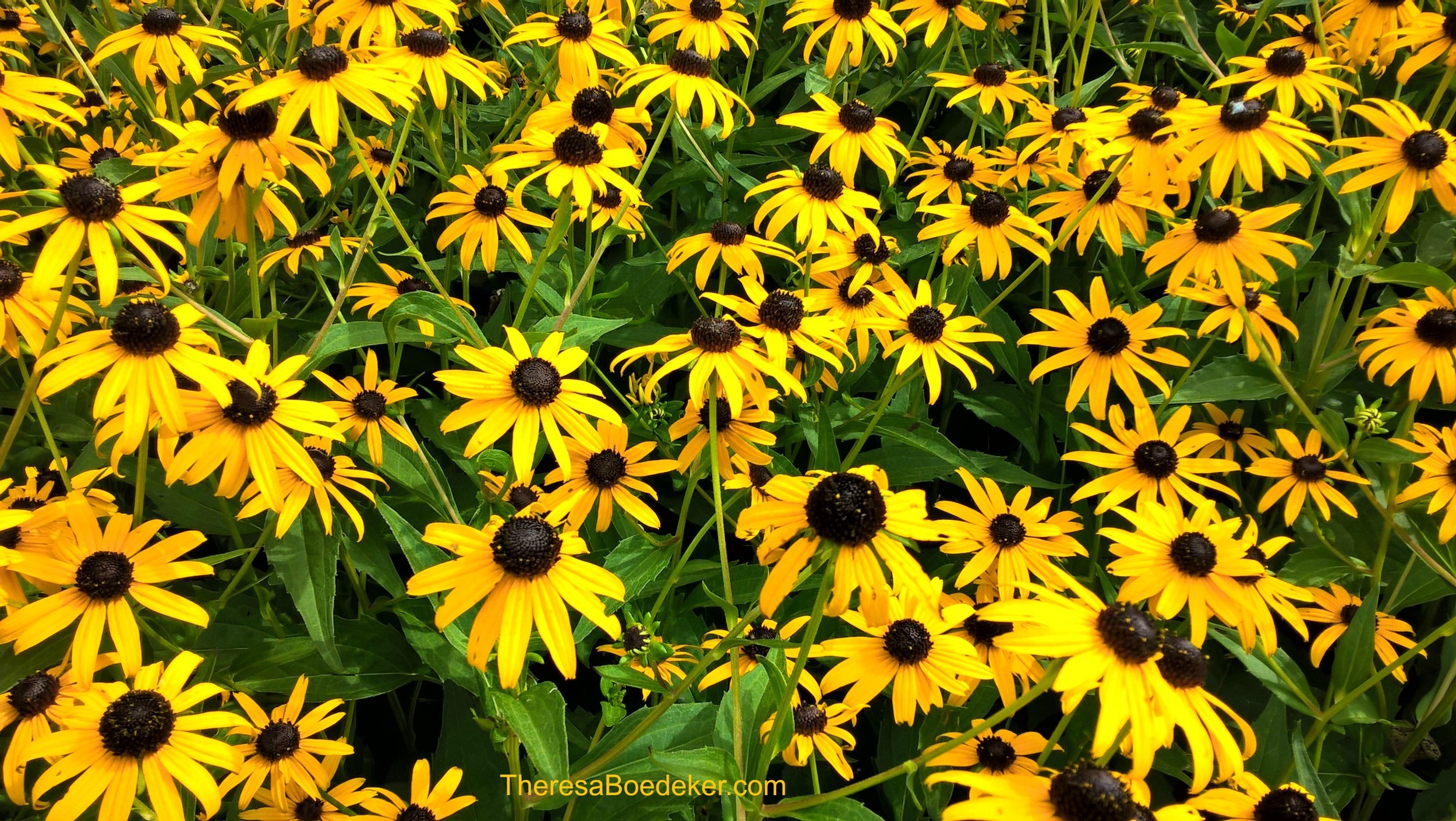 May link up at Holley Gerth (#coffeeforyourheart), Lori Schumaker (#Moments of Hope), Crystal Storms (#HeartEncouragement), Maree Dee (#Grace & Truth).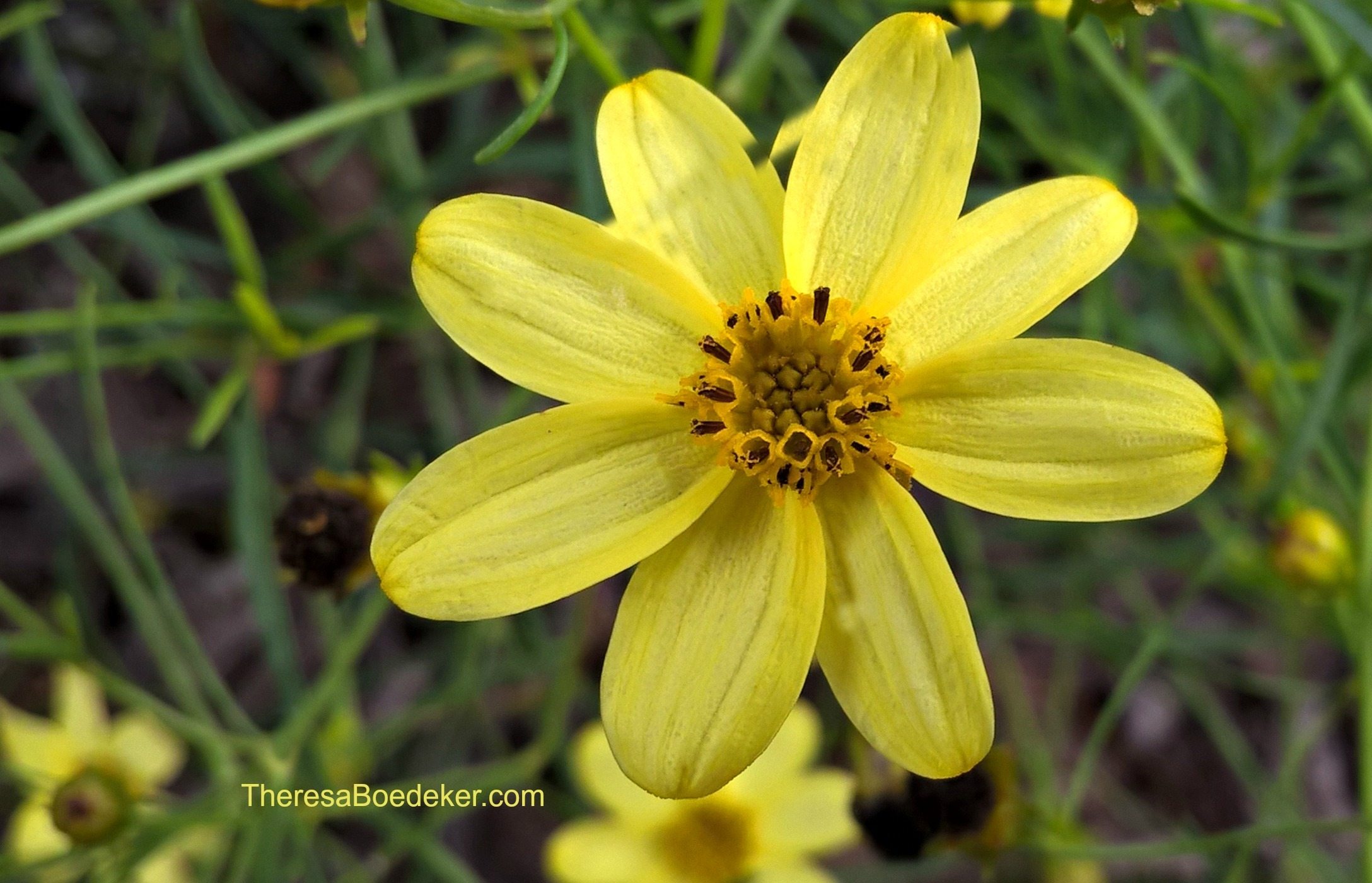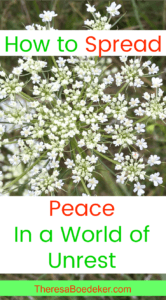 Latest posts by Theresa Boedeker
(see all)