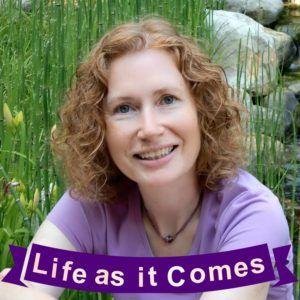 Why is it little boys feel that the grass on the other side of the yard always needs watering? And why do they feel it is their responsibility to personally douse it, and douse it good. Even if there is a clean and sanitized bathroom only 50 feet away from where this enticing dry grass is struggling to grow. Young boy to the rescue! Instant front yard spectacle!
Listen to this humorous story podcast by clicking one of the two triangles on either of the below players.
Podcast: Play in new window | Download | Embed
Subscribe: Apple Podcasts | Google Podcasts | RSS | More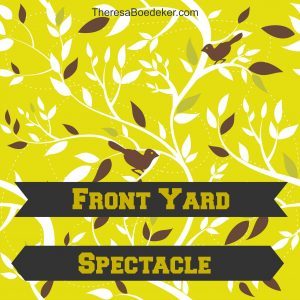 Join the Discussion: Have you encountered some front yard spectacles of your own?
Need another smile or story?  Listen to other episodes here . . .
If you enjoyed this episode, consider sharing it with a friend. Or leave a review on Stitcher, iTunes, or Google Play. A sentence or two is fine. Thanks.
Don't forget to laugh this week.
Theresa