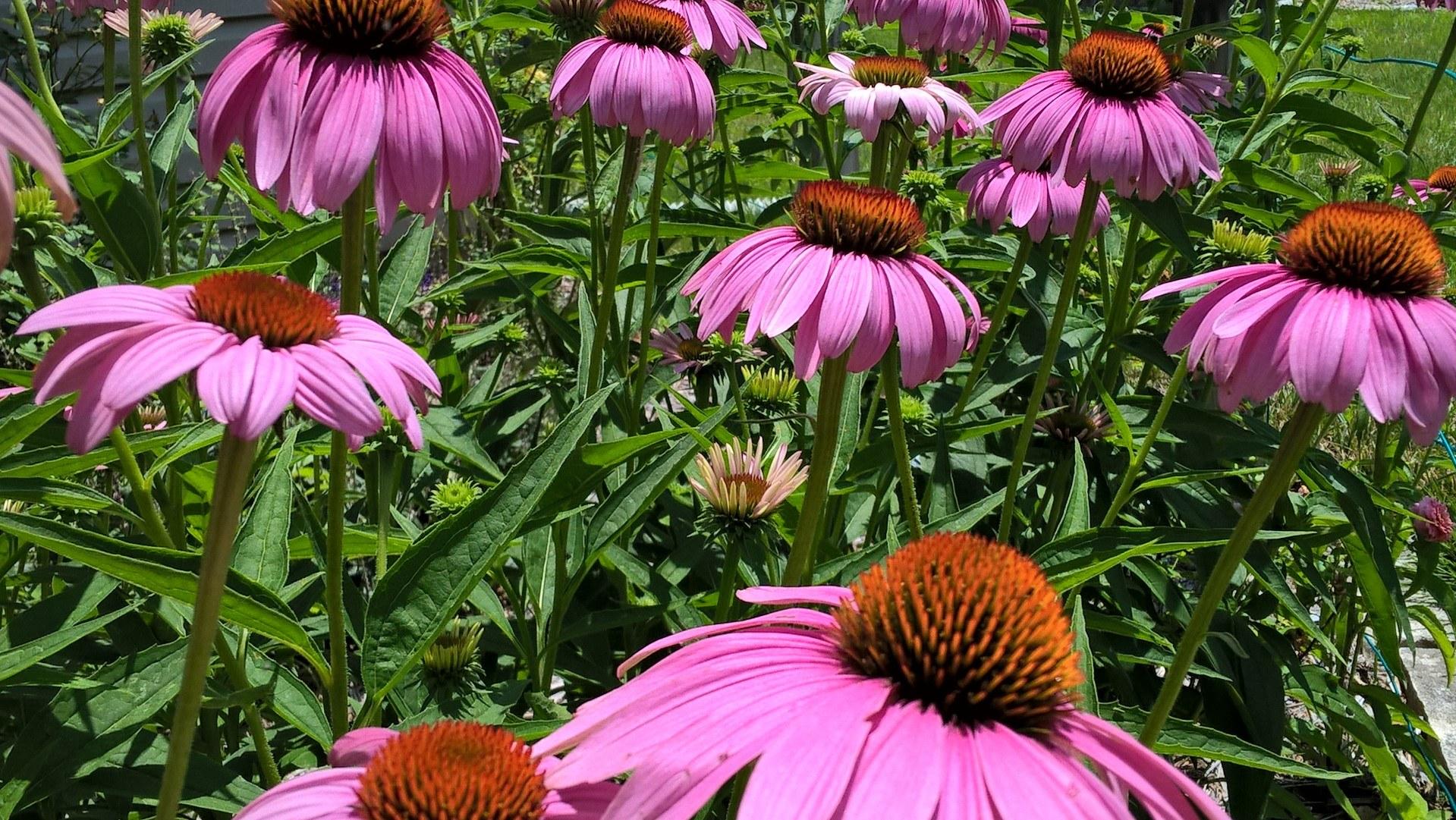 My friend is telling me a story. There is tension and conflict. It's about everyday life. Like most of the stories we tell each other, nothing to dramatic. Then suddenly there is a reprieve and surprise.
"And by the third day his fever was gone and he was feeling back to normal."
"That was a blessing," I say.
"Yeah. I even got a short nap as he watched TV and ate."
"Wow, another blessing!"
She looks at me a little weird, and plows ahead.
"Now if we can only keep the sick germs from our house for awhile, I think life will return to normal."
We laugh at the likelihood of germs not being able to cross the invisible boundary line that encircles the property. We laugh even more at life and it ever returning to normal (what ever that word means) when you have kids, pets, a husband, and when life is so unpredictable and full of surprises.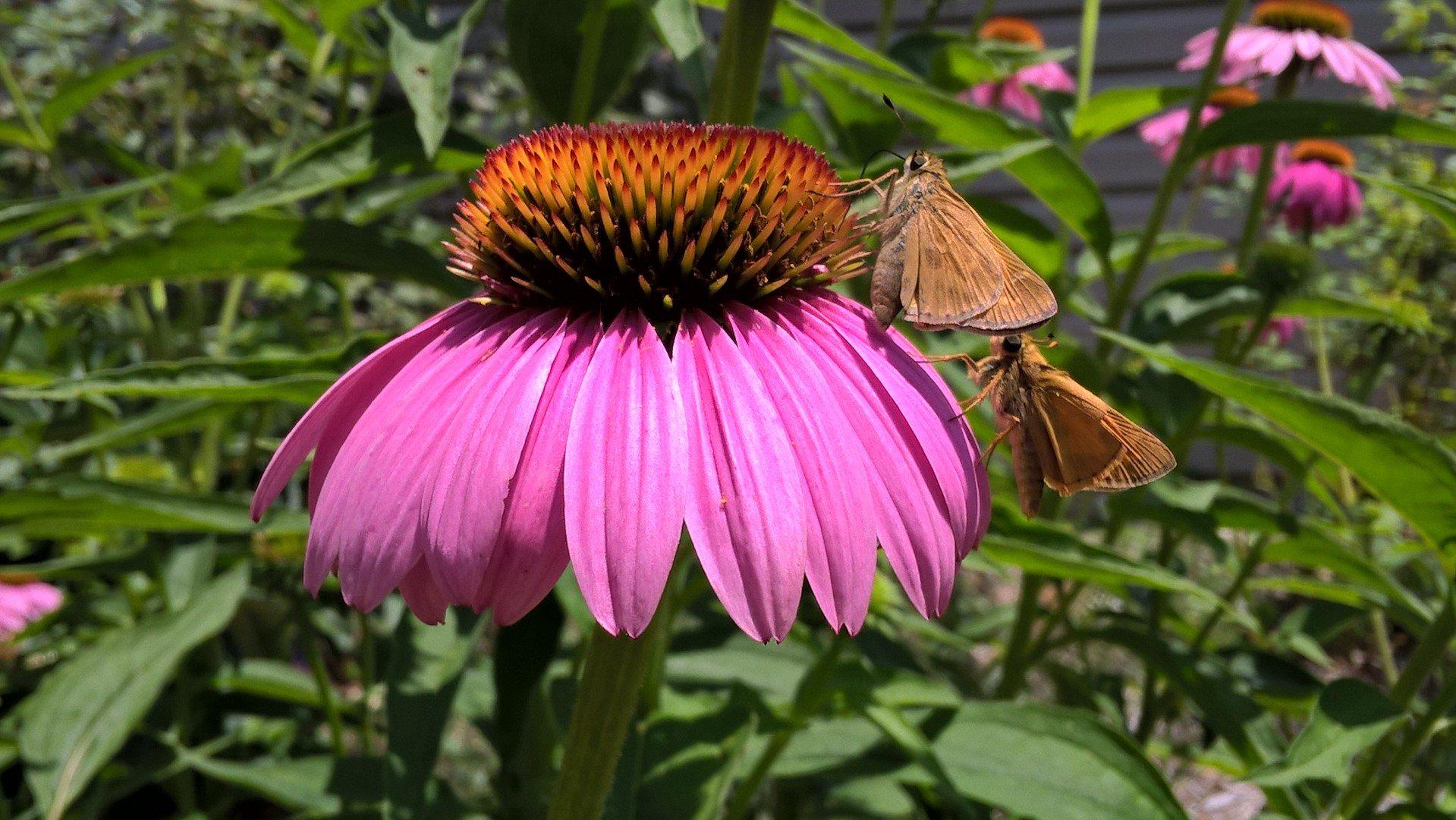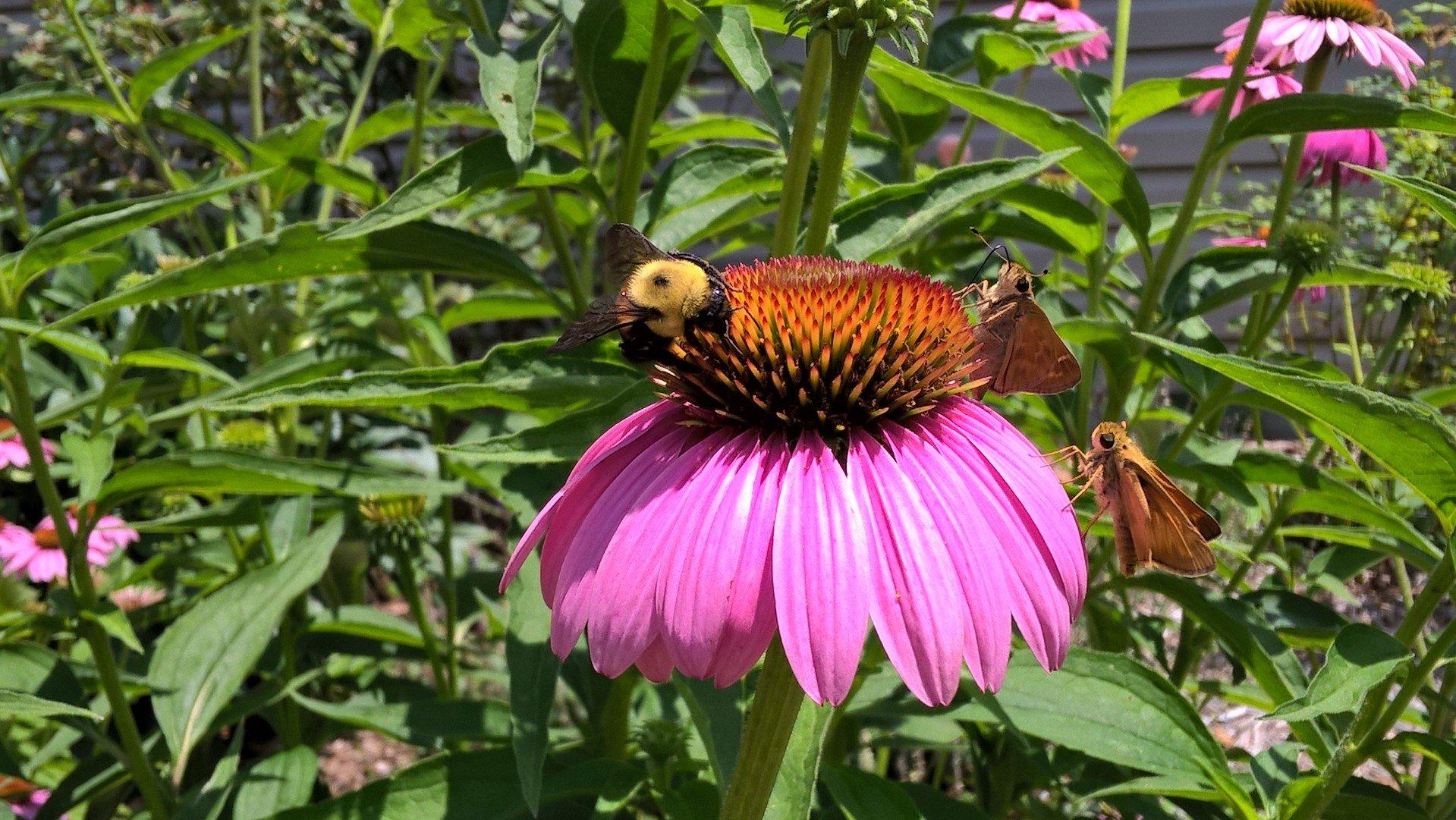 A few calendars ago I realized that we often don't name our blessing aloud. We are quick, though, to complain and shake out our grievances to the full light of day. I think it happened when I was in the middle of telling a mundane story to my dad. We were laughing in conspiracy about the events and at the end he said, "Praise God."
I startled at his comment. Where did that come from, I wondered?  We weren't in church. No huge miracle had taken place. No one had almost died and returned.
He later did it again. Then again. I eventually questioned him about it and he said that we often don't praise God or give him thanks for the things he does.
That gave me something to think about.
Eventually I started inserting occasional comments like, "What a blessing." "You sure got blessed, didn't you?" "It's a blessing that it wasn't much worse," to both Christians and non-Christians alike. An unwrapping and naming of their blessings aloud and some giving God the glory moments.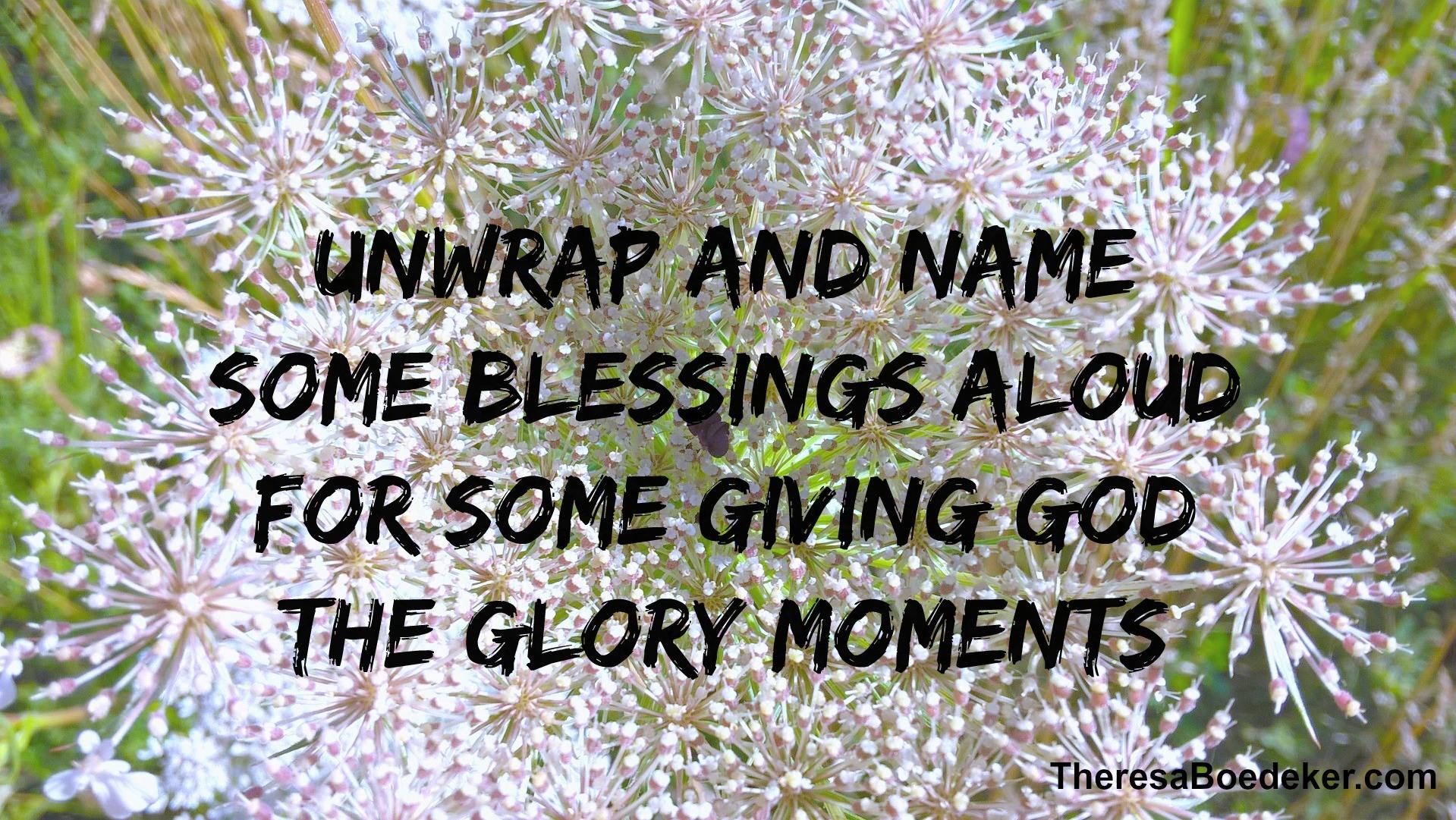 Some people just keep talking and never acknowledge the comment. Others pause for a few moments and then agree. "Yeah, it was a blessing."
Hopefully it gets them thinking about blessings and where they come from. And hopefully, it keeps reminding me of all the blessings that are so bountifully bestowed on me and my loved one.
How do you unwrap and name aloud some of your blessings?
Latest posts by Theresa Boedeker
(see all)