I walked confidently and relaxed into the hairdresser. It was time for a little relaxation.
Being about ten minutes early, I was told by the other hairdresser that Jason would return in a few minutes. Enough time for a cup of tea, I thought. And proceeded to get one.
Within minutes I was sipping my tea, beginning to relax from the hurry and stress of the day.
Then I got a text message. Reminding me that my hair appointment was on Thursday. As it was currently Tuesday, realization dawned on me that I was exactly 48 hours early.
My feelings of relaxation oozed away. Like water from a colander.
I explained the situation to the other hairdresser, who joked it's better to be early than late, and took my leave.
I was feeling a bit discouraged and idiotic. Like a fish who finds they've jumped out of the water and smack into the middle of the dock. Because you see, it wasn't the first time I had showed up at the right time on the wrong day. Or the right day and wrong time. Once I was two weeks early to an eye appointment.
Ugg. So, there I was kicking myself and thinking about the wasted time, wishing I didn't have this past history of doing this before, and wondering what my husband would say when I showed up an hour early for our after-haircut-walk that we had planned.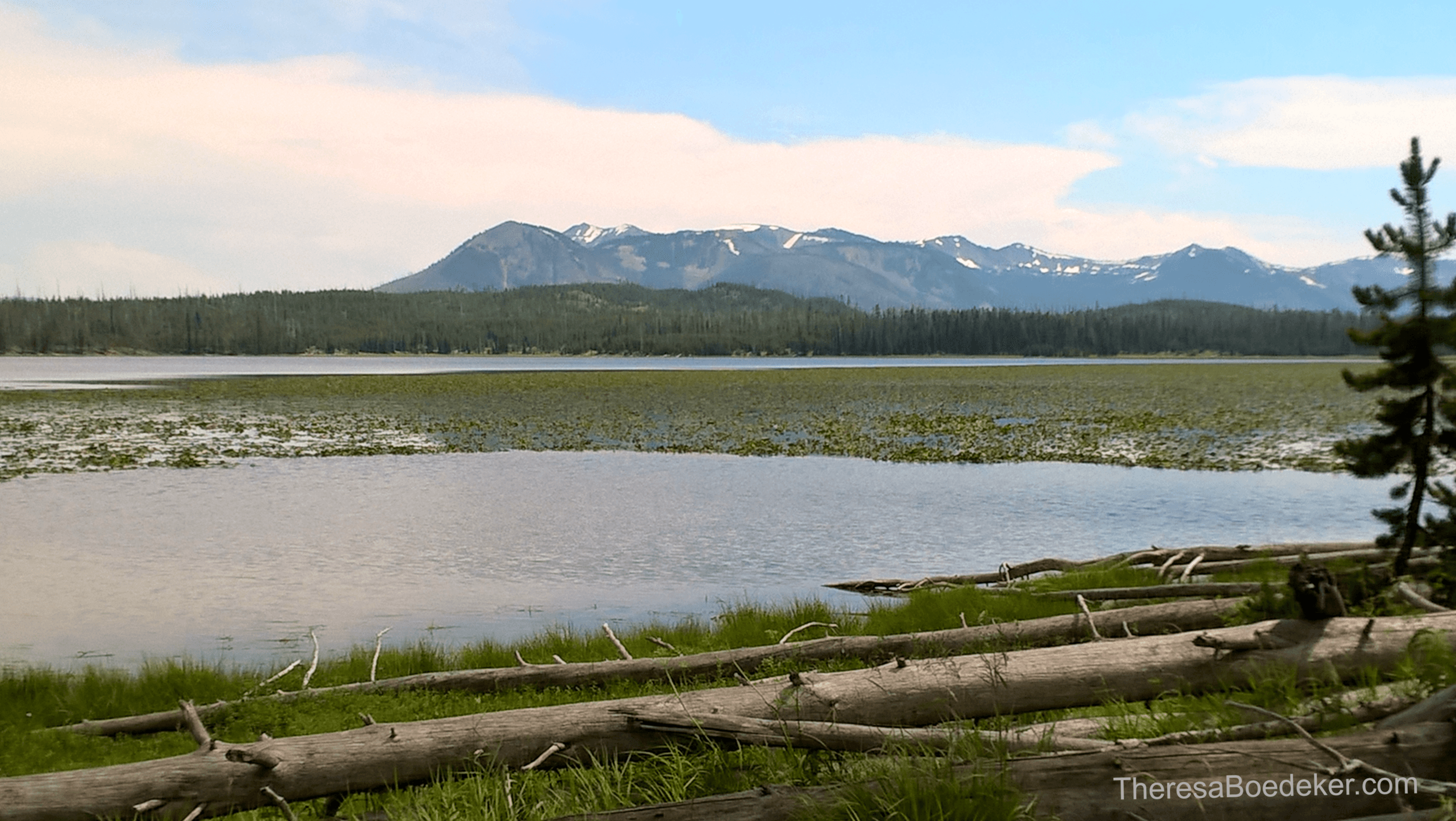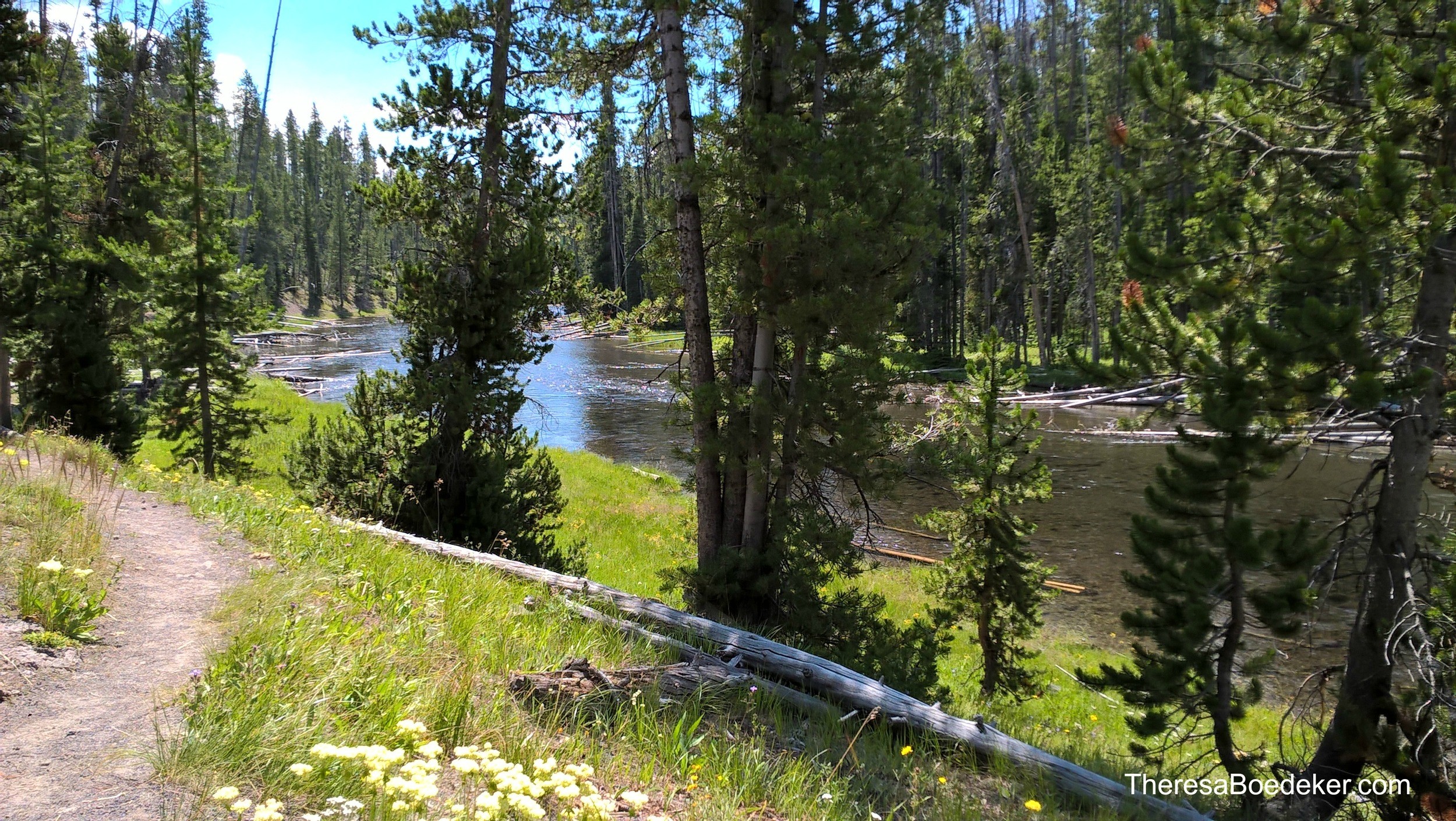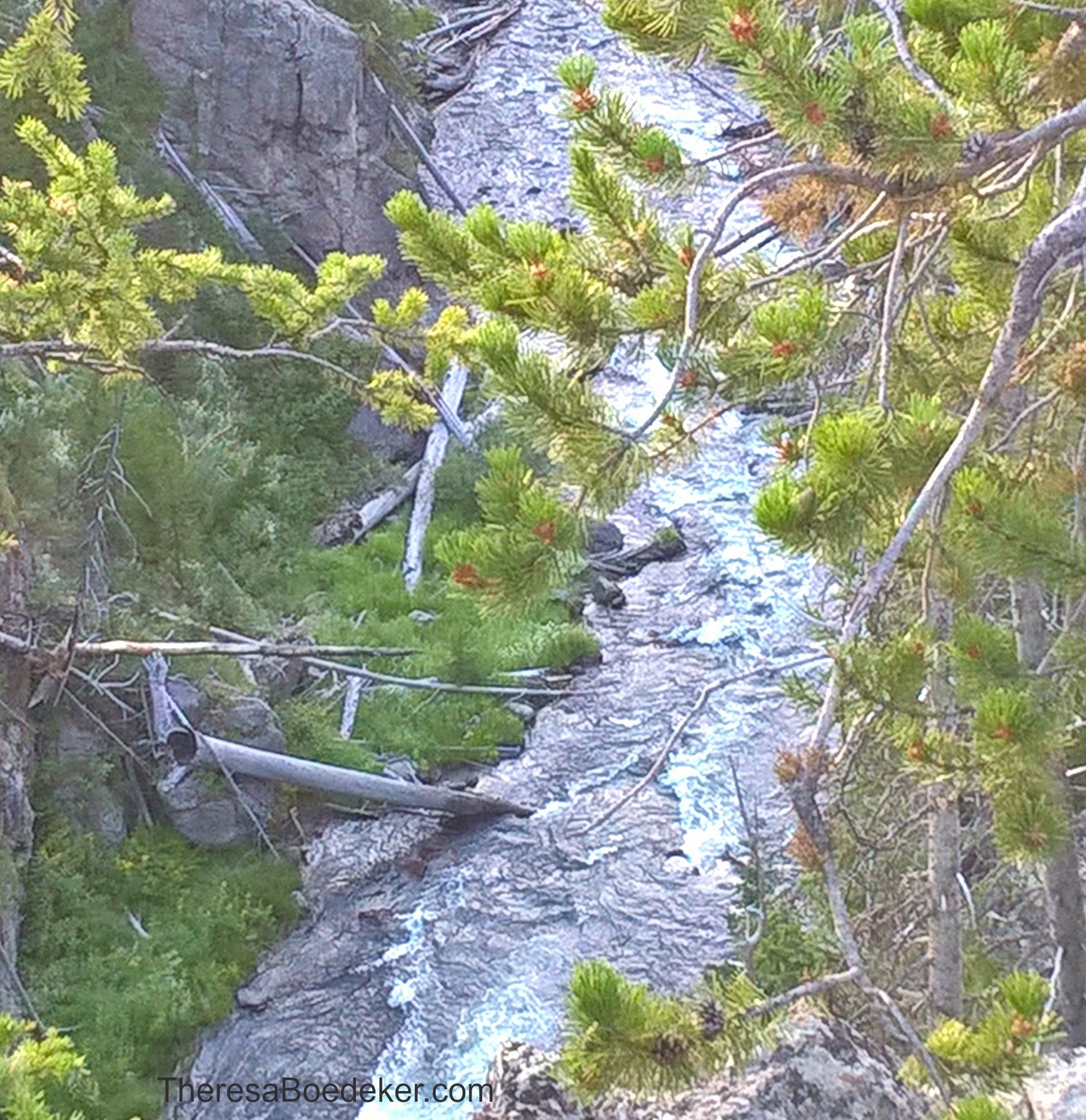 Do you ever feel this way? Surprised, and then embarrassed and disappointed that you have managed to do the same thing again.
Only sometimes it is a lot more serious than being two days early for an appointment.
Maybe you yelled at your kids again and you feel you are making no headway in patience. Maybe you just got done scrolling through Instagram and you find yourself judgmental and critical. Maybe you catch yourself playing favorites with your children. Telling your sibling an untruth. Trying to control the situation to get your desired outcome. Or maybe your past is haunting you and causing your shame.
Whether you are feeling like a failure. An imposter. A bad mother. Mired yet again in sin. Or just like you are not making any headway with your problems that haunt you.
You are not alone.
This is a universal and human problem.
And that is a comforting thought.
Because our enemy wants us to think that everyone else (or at least most everyone else) is not as flawed as us. Not as prone to make the bad choices we do. Not so mired in bad habits as we are. Or that they are all leading lives free from mistakes and surprises.
When the truth is, they are not.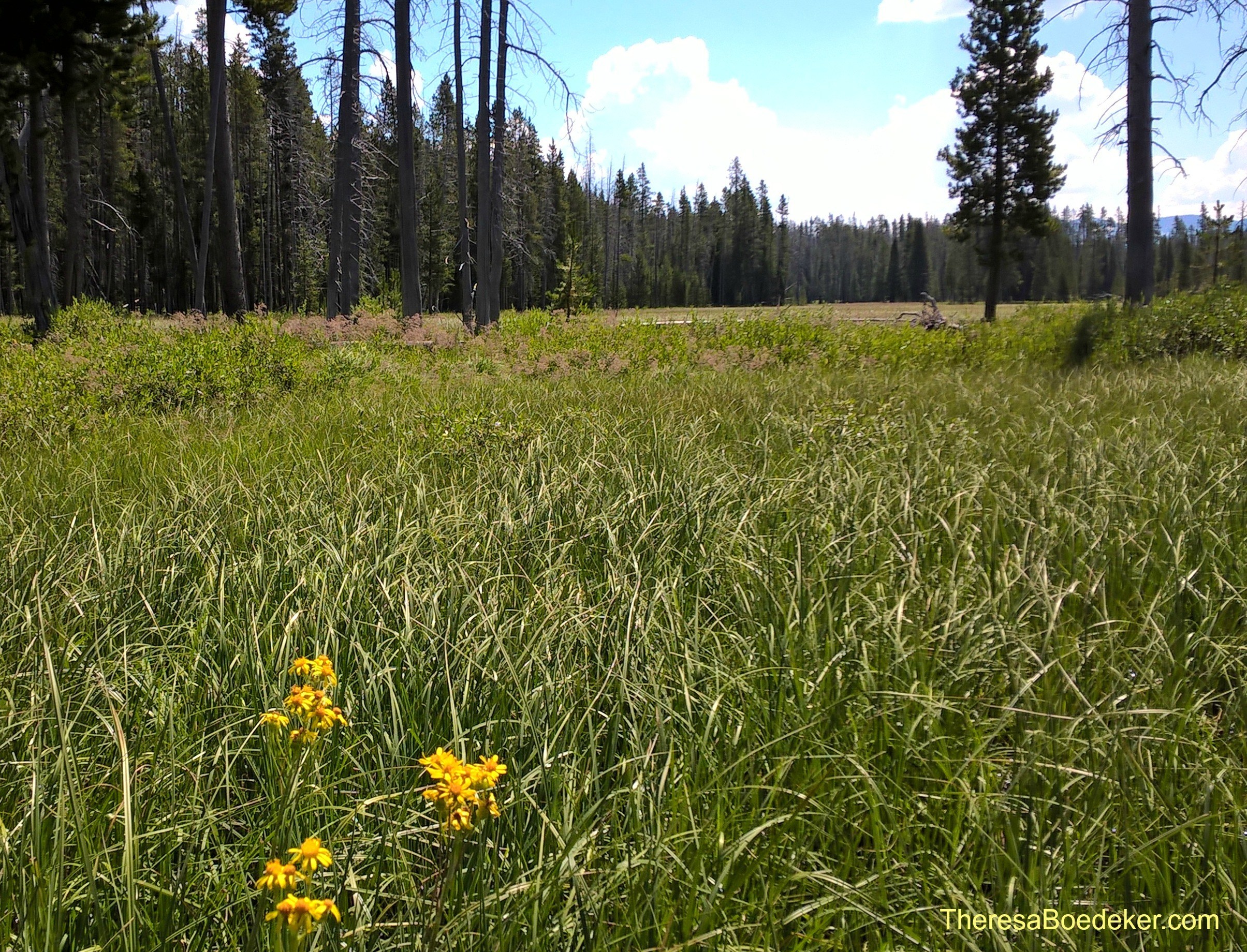 How do I know you are not the only failure?
Because when I read the bible, I see a host of humans just like me who struggled and messed up and sinned and made the wrong choices. And while I am not cheering for them to do the wrong thing, it brings me comfort and encourages me that they are also human.
Abraham lies to the king about Sarah being his wife. And not just once, but twice.
Even after God corrects him, he does the same thing again.
I can relate with that.
And yet God doesn't withdraw his favor from Abraham. He doesn't strike him dead. No, he lovingly protects Sarah from the King's advances and returns Abraham's beautiful wife to him, yet again.
We may expect a little revenge or withdrawal from God about now in the story. But no. He still keeps his promise to give Abraham a son from which will spring a whole tribe to numerous to count. And what does he call Abraham? His friend.
I read this and know that God doesn't retract his promises to us based upon our performance. He doesn't ever abandon us based upon our choices. He doesn't just leave us to muddle through and get ourselves out of our own messes. He is not vindictive, but instead forgiving. Gracious.
We have this false notion that God uses only nearly perfect people. That for our life to count our day must be going well and nearly perfect. That our mistakes unqualify us. Our sins keep us from being used in powerful ways by God. And yet none of this is true. God knows we are human. He knows our frailties, is not surprised by our sins, our day we think is unfolding in the wrong direction.
So, if you are wondering if God loves you. If his promises apply to you. If he is going to finish his work that he began in you, just start reading about the characters in the bible. And take comfort because they are flawed humans just like you and me.
They try and control their future. Like Tamar sleeping with Judah, and Sarah trying to get a child by giving Abraham her slave.
They lose their temper, like Peter cutting off the ear of the High Priest's slave, or Moses yelling at the Israelites.
They forget to keep their commitments and fail to do what they are told to do, like Peter, James, and John falling asleep while Jesus prayed in the Garden of Gathsemone.
Some have a sordid past, like Rahab, who will marry an Israelite and be mentioned in the line of Jesus.
They fight and cheat their siblings, like Lea and Rachel and Jacob and Esau.
They are critical and judgement of their leader, like Miriam of her brother Moses.
They play favorites with their children, like Rebecca favoring Jacob over Esau, and then Jacob favoring Benjamin and Joseph over his other sons.
They persecute the saints, like Paul before his conversion.
They overlook their children's indiscretions and fighting with one another, like David.
They run from their mission, like Jonah.
They are tormented and teased about being different, like Hannah who strikes a bargain with God to get a son.
If you think the bible is full of unflawed characters who do what they are supposed to do and don't question God's timing or make wrong choices, think again.
Biblical characters are unperfect. But God still uses them in his story of love and ministry.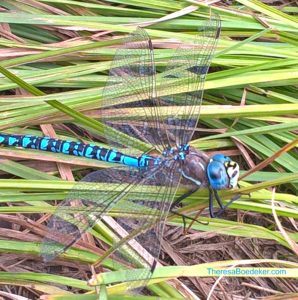 You are in good company. And God can use you too?
Don't get discouraged by life and your flaws.
God is using you too. And he promises he will complete the good work of salvation he started in you. He's going to make sure you make it into his family and obtain salvation.
Now there is a comforting thought.
Take heart. Know you serve a loving God. A forgiving God. A God that is helping us all along the way. A God who uses highly flawed people.
Your mistakes and sins and life choices don't disqualify you. They don't keep you from being used in powerful ways. No, they are all part of his glorious plan. And they point others to God's goodness.
Quit doubting that you will somehow blow your salvation, turn others from God, or miss your chance to leave a mark on others. Focus instead on doing the next right thing in obedience. Because he is cheering you on, using you, and extending his grace all over your life.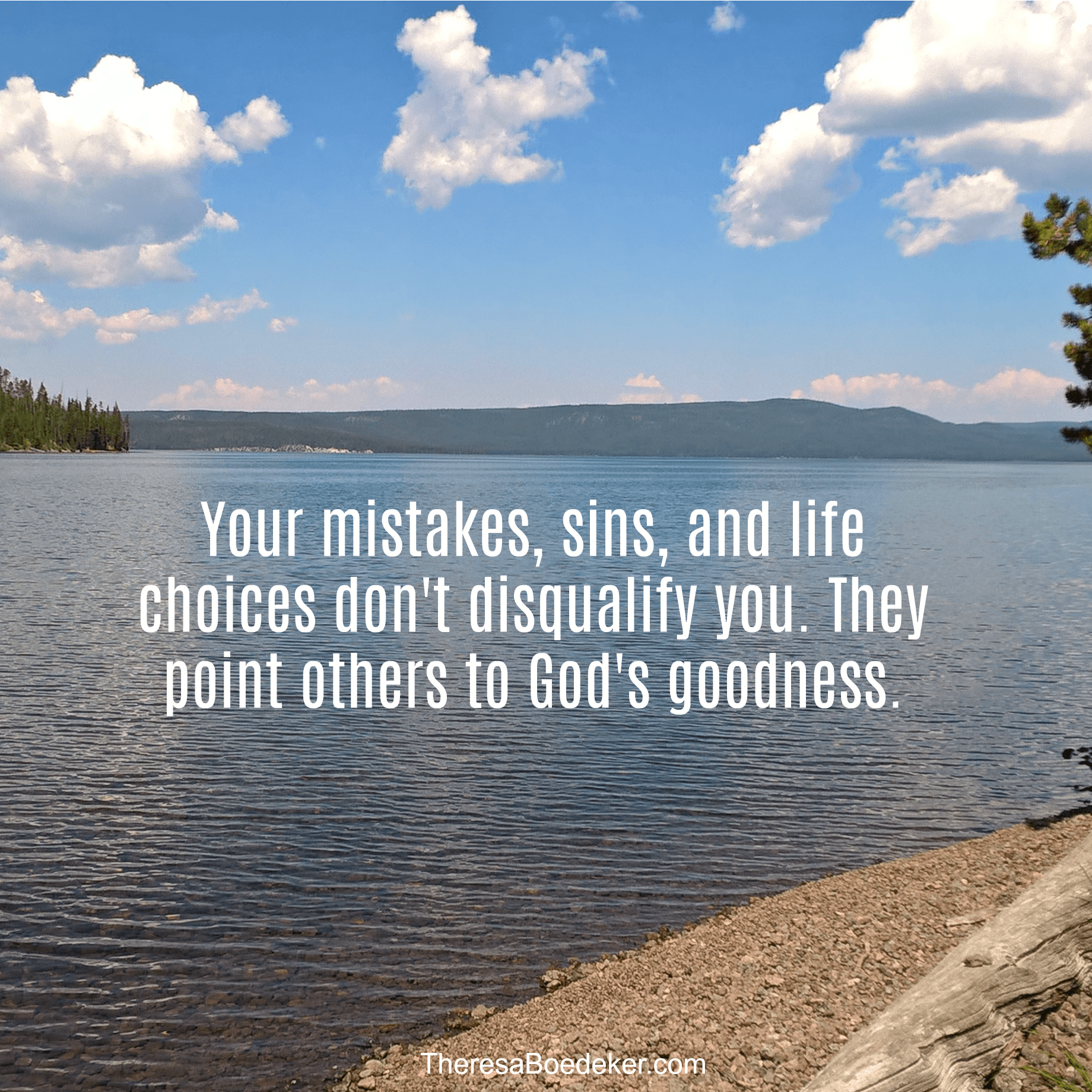 Thanks for stopping by. Keep remembering what's important.
Theresa
---
Having trouble enjoying life? Reconciling your current reality with how you wish life really was? Get a free PDF with 12 tips to help you enjoy your life right now. Subscribe and join the journey. You will also receive weekly encouragement and hope tied up with some humor. Because life is sweeter when we walk alongside one another.
---
Join the Discussion: How are your failures being used as an asset?
May link up at Kelly Balarie (#purposeful faitht), Lori Schumaker (#Moments of Hope), Crystal Storms (#HeartEncouragement), Maree Dee (#Grace & Truth), and Kristin Hill Taylor (#porchstories).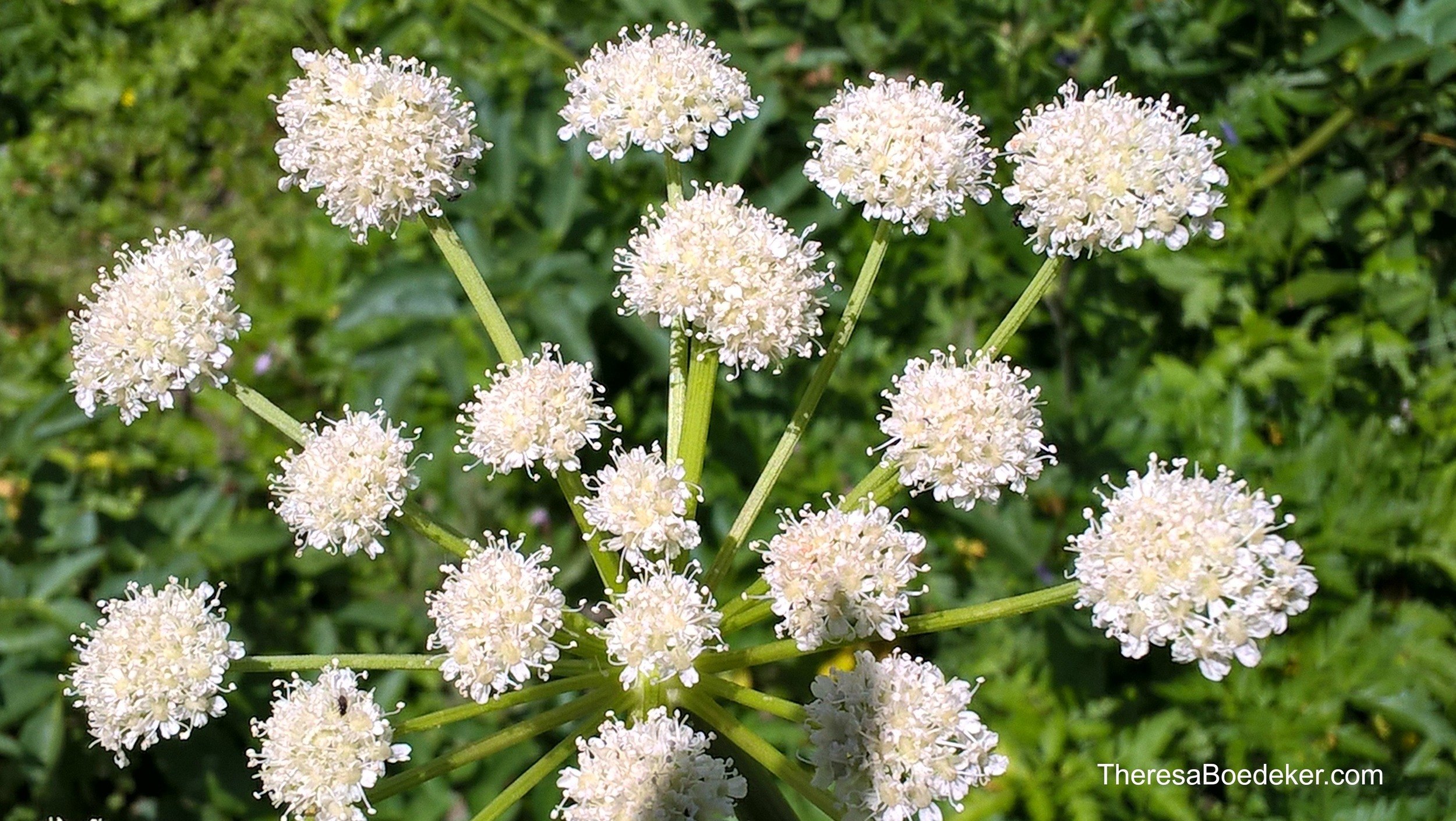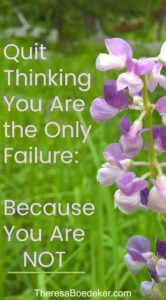 Latest posts by Theresa Boedeker
(see all)