It was only after becoming a mom that I better understood God and his relationship with me. One being that we don't deserve grace, but we all need it. Learn 6 lessons my child taught me about God.
---
It was turning into a rather trying day. Ashley, my nine-year-old daughter, had come home from school in a sour mood. Nothing was to her liking. The lunch I had sent was to large, she didn't want to do her homework, her teacher was mean, why did she have to pick up her coat she had thrown on the floor.
I tried to joke with her, hug her, cheer her up, but her bad mood moved in, like an unwanted flu virus.
"Ashley, you need to complete your homework before you read your new magazine," I reminded her absorbed form hunched over the kitchen table.
"Mom," she exploded, "why do you always have to tell me what to do?  Nag, nag.  You're always telling me this and that. I hate it and I hate you."
I stopped washing the lettuce, frozen. It was the first time she had said she hated me. The first time my usually cheerful and obedient daughter had talked to me in this manner.
She stood up and stared at me defiantly, her arms tightened at her sides, daring me to do something.
"Ashley," I said, trying to settle into my normal voice that now seemed to be hiding deep in my throat, "I'm not sure why you are so upset today, but you need to go upstairs to your room until you can come down and be civil."
"You can't make me," she threatened.
I took a deep, slow breath, trying to fight down the urge to scream back at her, the urge to argue that I was the mother and it was my job to tell her what to do, the urge to engage in her challenge.
"You're right," I contended, "I can't make you do anything, but we need some time apart right now and I'm asking you to go to your bedroom."
"Why don't you go to your bedroom?" she argued.
"I'm trying to get dinner made, but if you don't go, I'll go."
"I'll leave," she shouted, stomping up the stairs to her bedroom, slamming her door so the house jumped awake.
I wanted to yell up after her retreating anger that she was grounded for a week–no television, no computer, no playing, no reading, no friends over, just scrubbing the bathrooms with a toothbrush and cutting the lawn with a pair of scissors, but instead I continued making dinner, trying to calm myself down and plan a strategy. I thought about times I also had hated my mother, although I had never dared say it.
To continue reading, head to Candidly Christian, where I am guest posting, and find out 6 lessons mothering has taught me about God and his relationship with us.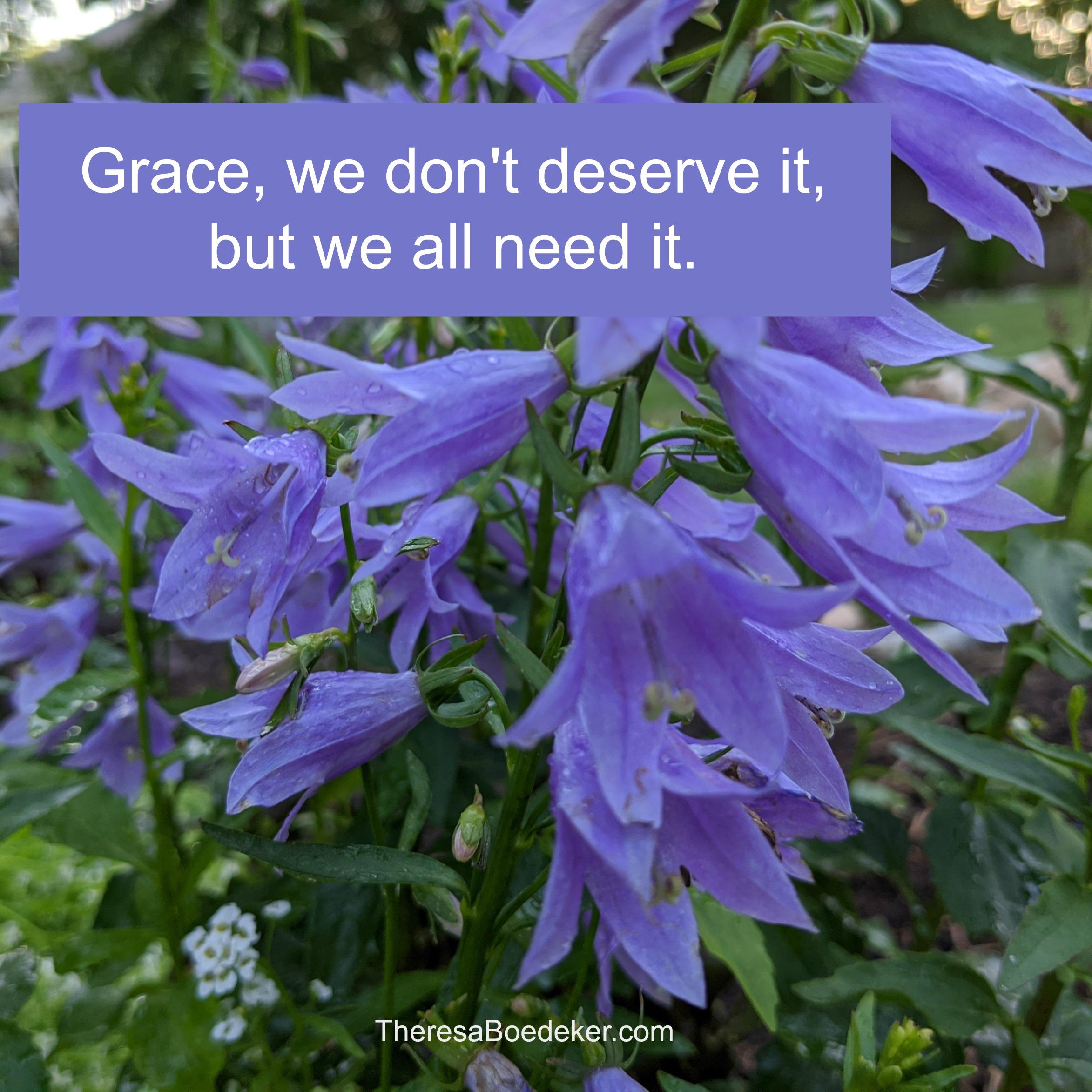 Thanks for stopping by. Keep remembering what's important.
Theresa
May link up at Kelly Balarie (#purposeful faith), Crystal Storms (#HeartEncouragement), Maree Dee (#Grace & Truth), Anita Ojeda (#inspirememonday), InstaEncouagements ((IE Link-Up), and Mary Geison (#tellhisstory).
Latest posts by Theresa Boedeker
(see all)