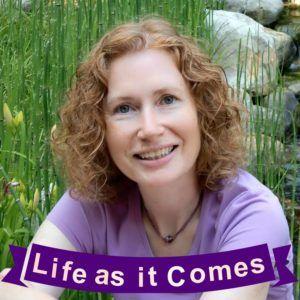 There is a reason why at potlucks women should run to the front of the line. If they wait until all the males have gone, there remains only vegetable salad, and a lot of empty dishes needing washing. I knew this, so I should not have left the room to chat with a girlfriend on the phone after dinner was ready. That was mistake number one. Listen and find out what mistake number two was.
To listen, click one of the triangles below. Either the green triangle or the white triangle from a player below.

Podcast: Play in new window | Download | Embed
Subscribe: Apple Podcasts | Google Podcasts | Stitcher | RSS | More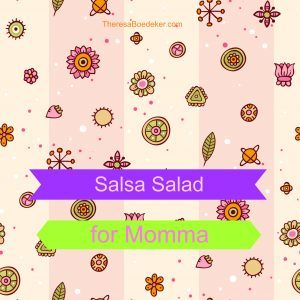 Join the discussion: Has something similar happened to you? Tell us your story. 
Need another smile or story?  Listen to other episodes here . . .
If you enjoyed this episode, consider sharing it with a friend. Or leave a review on Stitcher, iTunes, or Google Play. A sentence or two is fine. Thanks.
If you want to be the first to know when the next episode emerges, subscribe! It's free.
Have a great day! And don't forget to laugh!
And Happy Mother's Day to all you hard working, self-sacrificing, awesome mommas! You are making this world a better place. Even if it feels like one dish, sock, and runny nose at a time.
Theresa