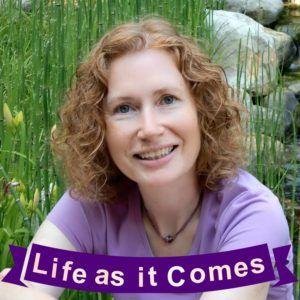 Now I am not usually in the habit of hiding things on purpose in our house, except Christmas gifts and chocolate, but in our house anything in the fridge seems to be available for free range. If I buy a some ingredient for a special dinner, announcing to everyone not to eat it, I have a 50% chance that it will still be there when I need it.
Listen to this story podcast by clicking one of the triangles on either of the players below.
Podcast: Play in new window | Download | Embed
Subscribe: Apple Podcasts | Google Podcasts | RSS | More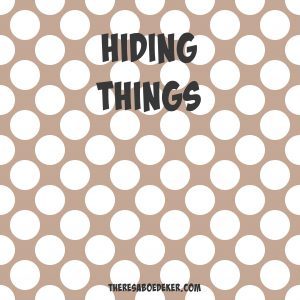 Join the Discussion: What kinds of things do you hide deliberately or accidentally at your house?
Need another smile or story?  Listen to other episodes here . . .
If you enjoyed this episode, consider sharing it with a friend. Or leave a review on Stitcher, iTunes, or Google Play. A sentence or two is fine. Thanks.
Theresa
---
Linking up at Jennifer Dukes Lee (#tellhisstory); and Holley Gerth (#coffeeforyourheart)