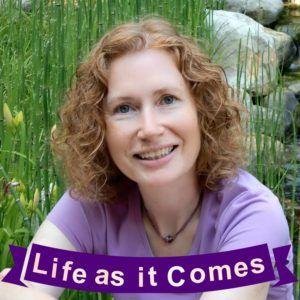 When my husband finds a hole in the toe of his black dress sock, he just doesn't seem to appreciate the numerous possibilities I come up with to reuse and recycle his sock. Now granted, not every idea that pops up in my womanly brain is a keeper, But out of a jumble of prolific ideas there most probably will be a few gems that could possibly change the world. Or at least the sock into something more usable.
Listen to this amusing story below. Come on, you probably need ideas for holy socks at your house.
To listen, just click one of the two players below.
Podcast: Play in new window | Download | Embed
Subscribe: Apple Podcasts | Google Podcasts | RSS | More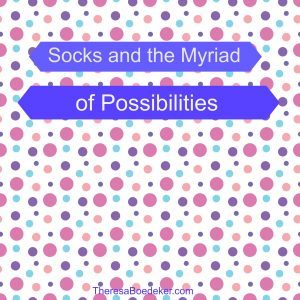 Join the Discussion: What are some great ideas you have came up with that people ignored?

Need another smile and story? Listen to other episodes here . .
If you enjoyed this episode, consider sharing it with a friend. Or leave a review on Stitcher, iTunes, or Google Play. A sentence or two is fine. Thanks.
Theresa