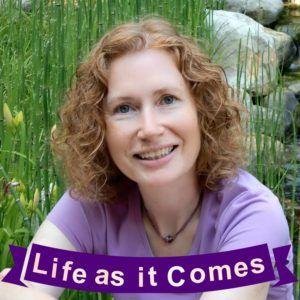 The flu never sneaks up, like a silent cat getting closer and closer. No. Wham, bam, the flu hits you over the head and wrestles you to the ground and hog ties you to the bed for days. And when you do get up, you feel like a wrung washcloth that is dehydrated and limp.
We were also left with a cough that seemed to never depart. I thought of a great way to make money on our cough, but the boys . . . well, their enthusiasm was less than great. Some people just have a hard time seeing the big picture.  Listen and find out what happens.
To listen, click one of the triangles below. Either the green triangle or the white triangle from a player below.
Podcast: Play in new window | Download | Embed
Subscribe: Apple Podcasts | Google Podcasts | RSS | More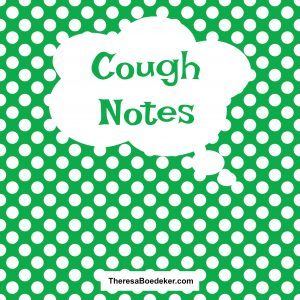 Join the Discussion: Leave a comment below.
Need another smile or story? Listen to earlier episodes here . . .
If you enjoyed this episode, consider sharing it with a friend. Or leave a review on Stitcher, iTunes, or Google Play. A sentence or two is fine. Thanks.
If you want to be the first to know when the next episode emerges, subscribe! It's free.
Have a great day!
And don't forget to laugh!
Theresa