I am about to slide into bed, when I hear my son wandering the house.
The clock says he should have been asleep awhile ago.
I find him in the living room.
"I can't get to sleep," he moans. "I have been trying to for an hour and a half."
"Did you try and lie still? Quiet your mind? Relax with . . .?"
"I've tried everything," he moans.
I inwardly groan. I am tired myself. I know I would be asleep the moment my head sinks into the pillow, but . . . life calls.
"Come on," I say, "I'll help you."
I follow his lanky body, taller than me now, back into his bedroom. I tuck him back into bed and sit on the edge of his bed, my hand resting on his leg.
"Breathe slowly," I say, trying to calm my voice to soothing. "Release the stress with each exhale. Feel your body sink into your mattress."
I drone on. My voice becoming a little softer. A little quieter.
His breath become longer. Slower. His body begins to let go.
Slowly I raise my hand until it is hovering in the air barely above his body. I used to do this when he was an infant. Ever so slowly raise my hand off his body and then hover it there to make sure he didn't stir awake.
He remains asleep. I tiptoe out of the room. Mission accomplished.
As my head sinks into my pillow, I instantly relax.
We like being needed and being there for others.
I know you are like me. You want to help those around you. Love them well. Solve their problems.
Often it is not convenient. But you do it. Because you are concerned about the small and large stuff that concerns those we love.
You see your daughter's sad face and ask her what's wrong.
Your son asks you to tie his shoes, and you do.
You dog seems lethargic, and you wonder what is wrong.
You are in the middle of making dinner and your sister needs to talk. You pause to be there for her.
Your husband needs a favor, and you come through for him.
A friend loses a parent, and you hug her and take her dinner.
Your child has a hard time falling asleep, and you talk him to sleep. Or hum him into dream land.
All these things communicate you love them. Are concerned about them and their life. Care about them and their life direction.
Big and small, you want to be there for them. And what you do for them is important.
You encourage them. Cheer them on. Listen. Hand out advice. Squeeze hugs on their bodies.
You want to be involved in their lives. Know their problems. Be asked to help.
Yes, we sometimes get tired of being there. Of helping. Of sacrificing to do the right thing. Of caring so much. Of trying to solve problems and find solutions.
The last thing I wanted to do the night I found my son wandering around sleepless in our house, was help him. I was tired myself. Craving the covers over my tired body. But then as I am helping him, soothing him to sleep, I felt honored to be asked. Trusted to help. And that was a good feeling.
Let's think about the opposite?
What if we were not needed?
Imagine if those we loved did not include us? Involve us?
Your husband tells us that he lost his job three months ago, but no worries, he has since found a new one. Sure, it was a stressful time and a lot of worry, but that is now past. He did not want to worry you.
Your son tells you that he asked someone else to teach him to tie his shoes because he didn't want to bother you.
Your daughter tells her that she lost the spelling competition at school. She was sad for a while, but a friend helped her with her sadness. She knew you had other more pressing problems to deal with.
Your pet visits the neighbor's when sick, so you don't expend extra energy on them.
Your neighbor doesn't tell you that her mother died until a year later. This way she can say she is past the grieving stage and doesn't need to hamper your schedule.
Your sister lets you know she had a problem, but only after she has thought of a solution. Better yet, even implemented the solution and found success. She knew you were busy and wanted to conserve your energy for more important things.
Would we want to find out that those around us didn't need our help? Our encouragement. Our listening ear and love? Our problem-solving abilities?
Our soothing voice to put them to sleep?
We were made to be there for others, by someone who is there for us.
We want to be needed. To be called on. To be informed and kept in the loop.
We don't want to know after the fact.
Yet sometimes we do this to God.
We think he is to busy to be concerned with our life. Our situation. Our problems.
We think he has more important things to do, than listen to us. Or help us.
And yet, he wants to concern himself with us. To keep those lines of communication open between us. To know what is going on in our life and heart.
As a friend, parent, sibling, and co-worker we want to be needed. To be involved.
We were made in God's image. And just like him, we want to help. Be needed. Solve problems. Come along side.
God, as our heavenly father, doesn't want us solving the problem, getting over our hurt, and getting support elsewhere and then coming to him whole and unneedy. No, just like we delight in helping those around us, he delights in helping us.
And unlike us, he never runs out of energy, solutions, patience, love, and all those other things. We can only help so much, but he can help forever.
Remember:
1. No concern, problem, issue, hurt, worry, triumph, blessing, or thought is to little or big to share with him.
2. He cares about us more than we can imagine. His heart breaks for us and explodes in pride for us.
3. He is besides us every step of the way, just waiting for us to put our hand in his. Waiting for us to include him in our life.
4. He is not intimidated by our messes, and ultimately uses them to our advantage and his glory.
5. He sees us and what we are becoming. He knows us better than we know our self and nothing we do or say surprises him.
6. He wants only the best for; works all things ultimately for our good.
So, share the good, bad, and ugly with him. Trust him. Make him your best friend. Keep him in the loop.
And next time you can't sleep, ask him to talk you to sleep. Because he will.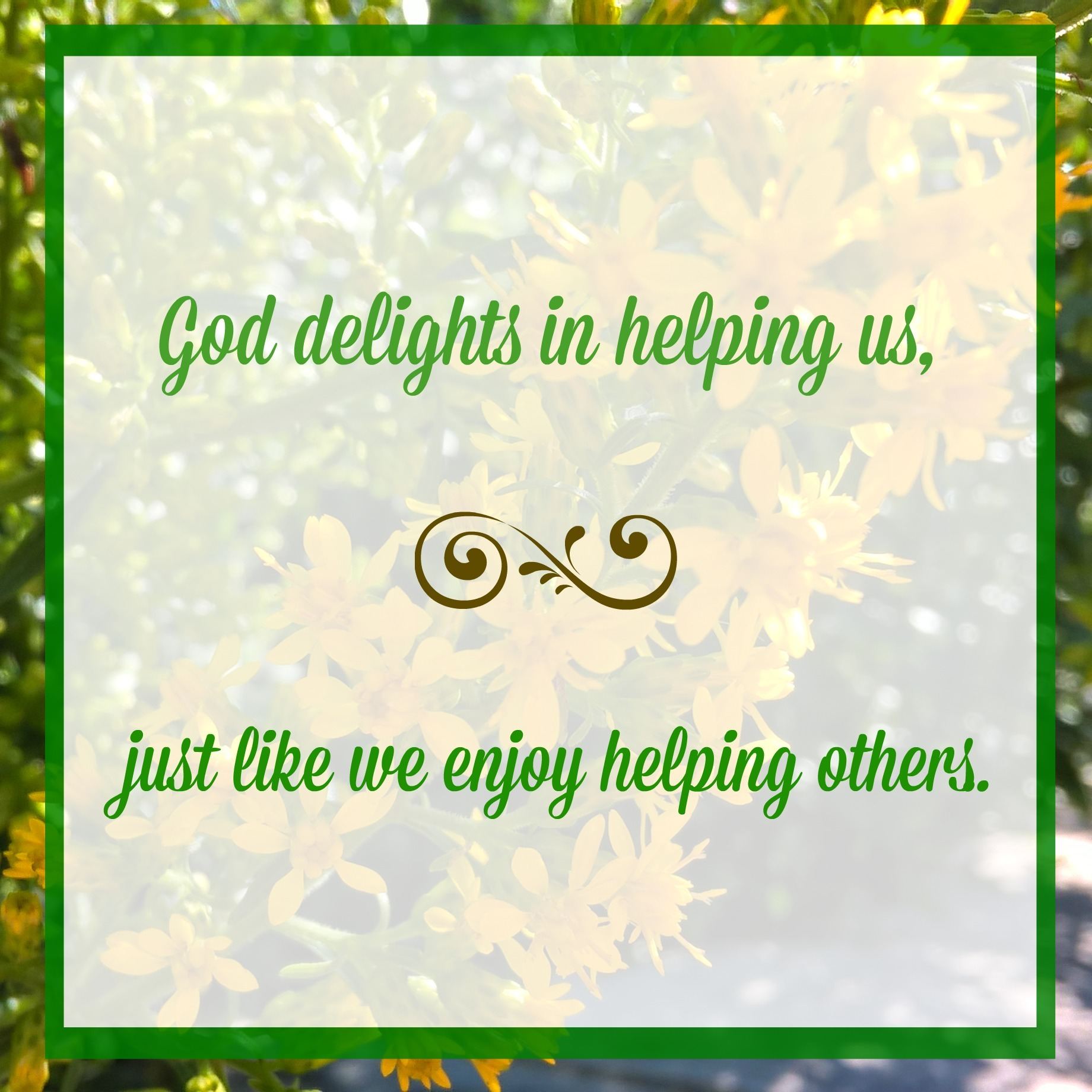 Thanks for stopping by. Keep remembering what's important.
Theresa
---
If you need some weekly encouragement and hope, tied up with some humor? Subscribe and join the journey. Life is sweeter when we walk alongside one another.
---
Join the discussion: Tell about a time you were there for someone or they were there for you.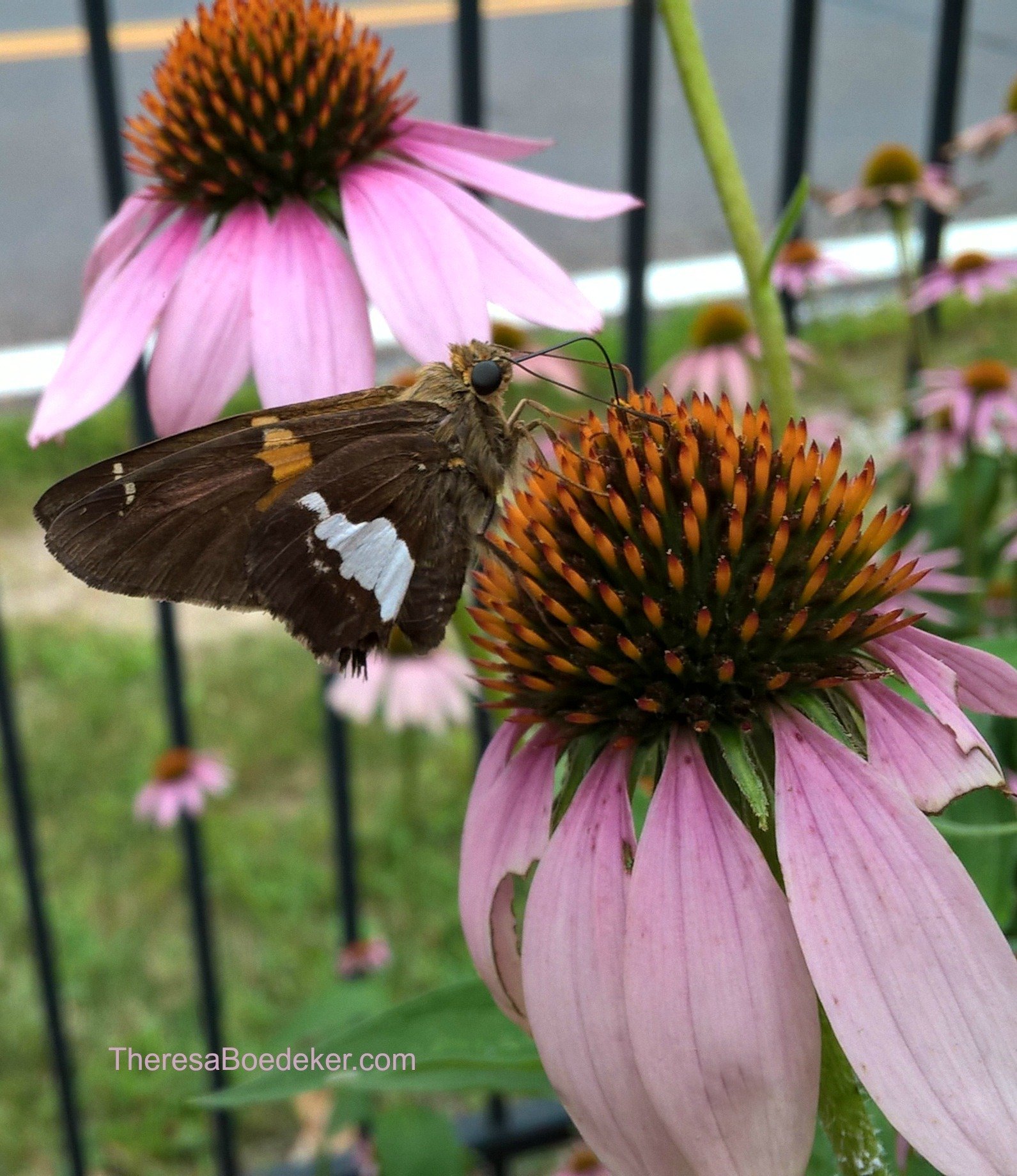 May link up at Holley Gerth (#coffeeforyourheart), Lori Schumaker (#Moments of Hope), Crystal Storms (#HeartEncouragement), Arabah Joy (#Grace & Truth).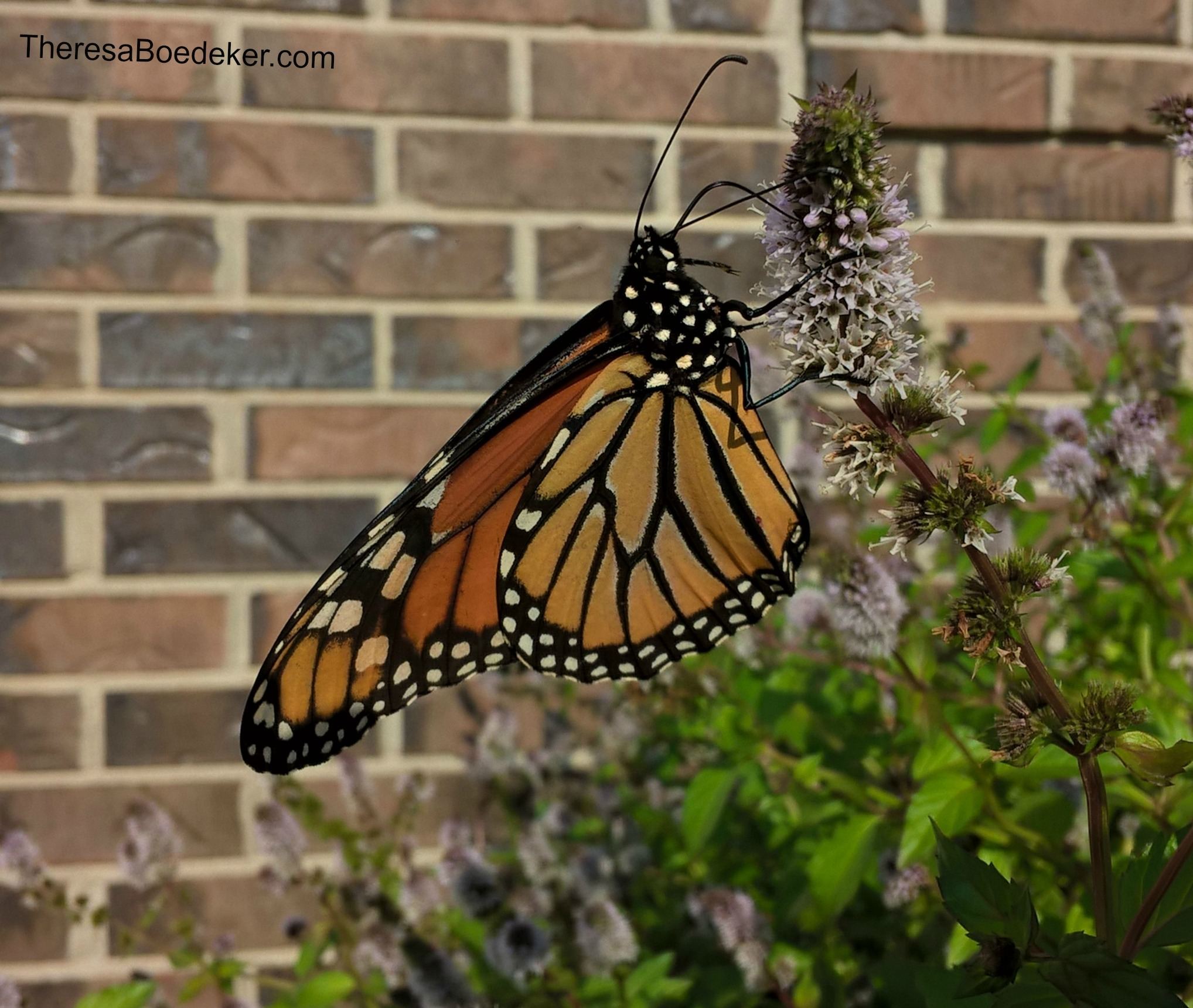 Latest posts by Theresa Boedeker
(see all)