When I tell my children I was shy and painfully unsure of myself during my childhood and early adult years, they question if I am being truthful. The story sounds made up, to them. But it is true.
I spent most of my first twenty some years quietly looking around, unsure of myself and the world. I preferred to watch people, instead of participate; listen to people, instead of talk.
I tried to avoid situations where I needed to talk in front of others and where I felt under the spotlight. I hated being asked something I wasn't sure of. When asked a question, my mind usually went blank, then churned like a slot machine circling madly to land on the correct answer. Didn't all questions have a right and wrong answer? I was terribly afraid of choosing the wrong one,
With this established track record of silence, who knows why during my last half-year of graduate school I listened to my friend who recommended that I pursue a job as an English instructor.
Now why it never dawned on me as I was typing my resume, calling English department Deans, or interviewing, that being a teacher required one to stand in front of a class and talk, I am not entirely sure.
Getting dressed for my first night of teaching at a local college I was scared out of my wits. I wasn't sure I would have any sweat still left inside of me by the time I arrived.
Remembering the vote of confidence from my friend, I grabbed my notes, and out the door I headed. "You can do this," she had assured.
Talk about an adrenalin surge. Intense nervousness. A cracking voice. Sensations of nausea. Feelings of being an alien on exhibit. I experienced it all within the first 10 minutes of entering the classroom. Being an evening class, I still had another 100 minutes.
To find out what happened, please continue reading this post, Shedding the Wallflower – Made For Brave Sisterhood, at Crystal Twaddell where I am guest posting.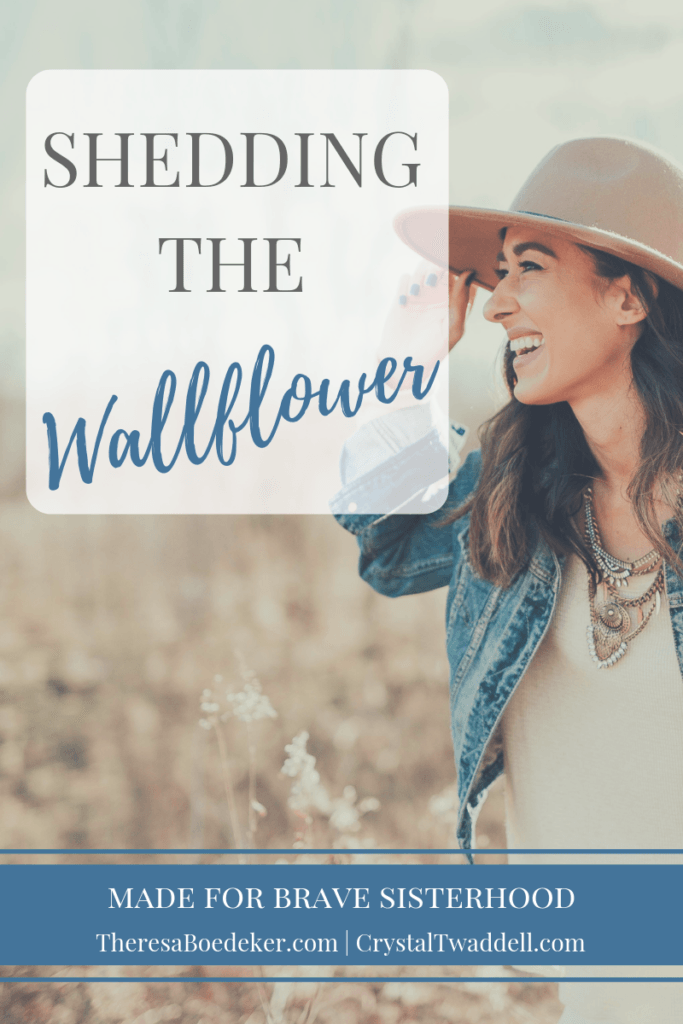 Latest posts by Theresa Boedeker
(see all)