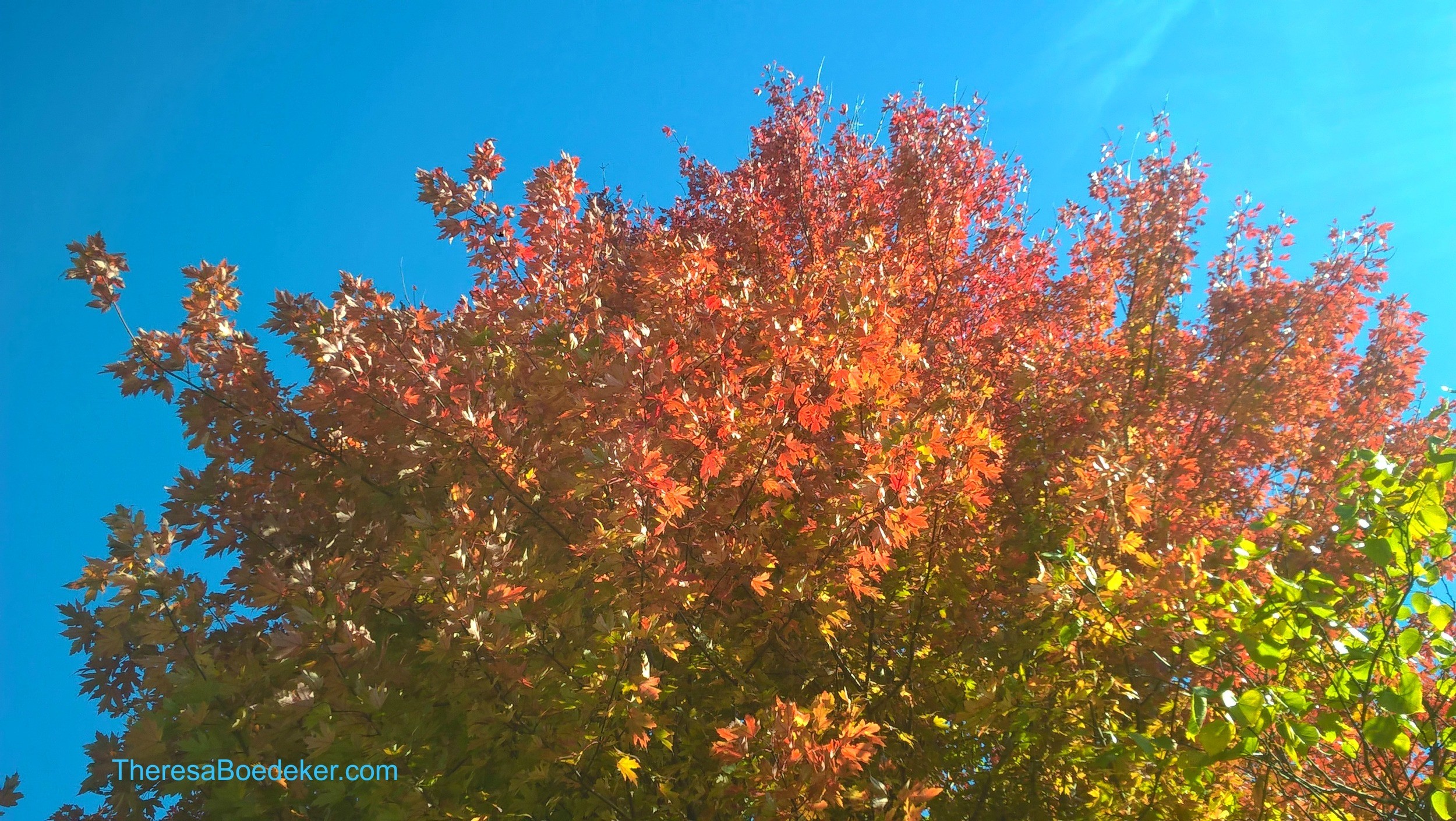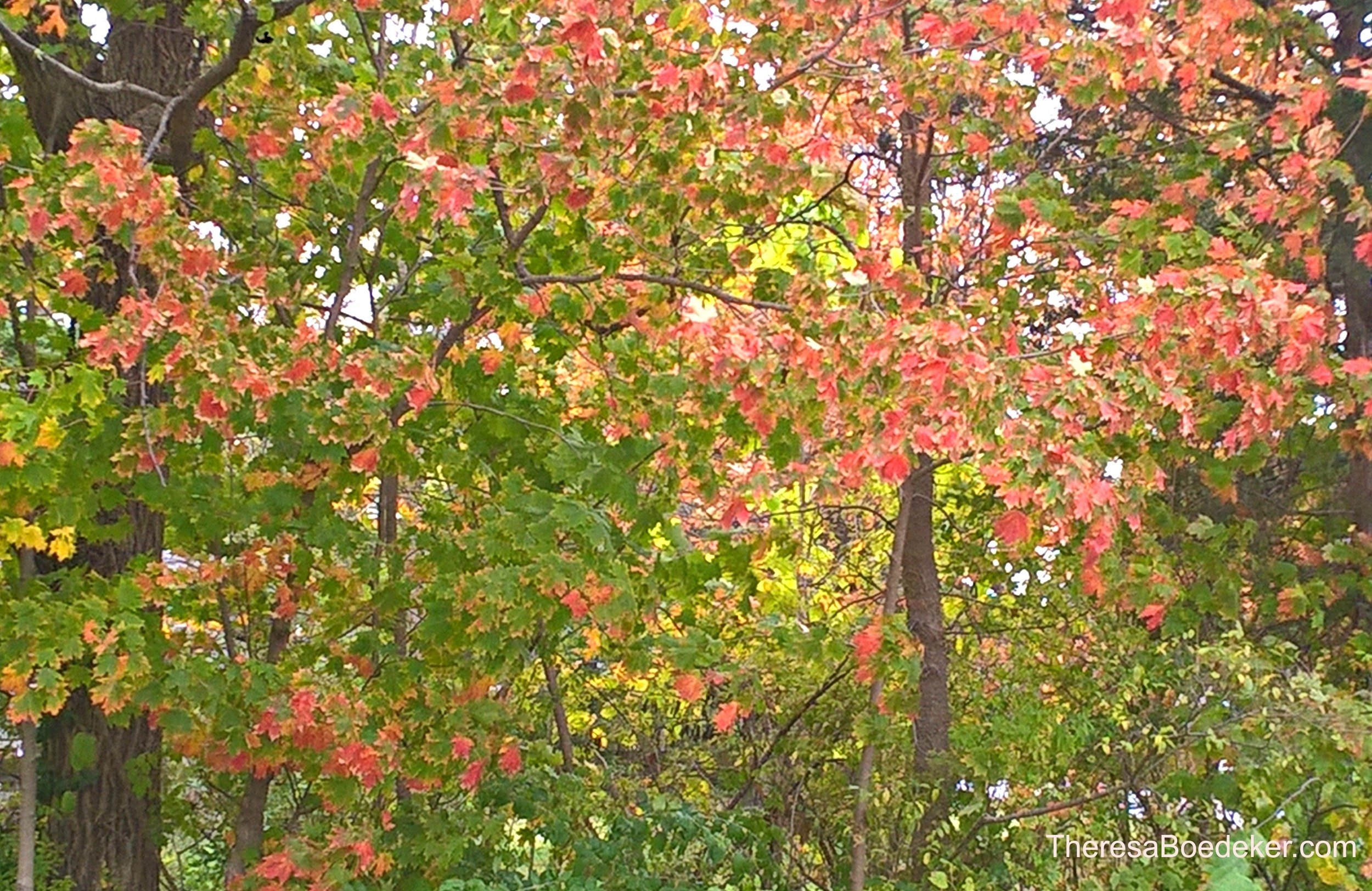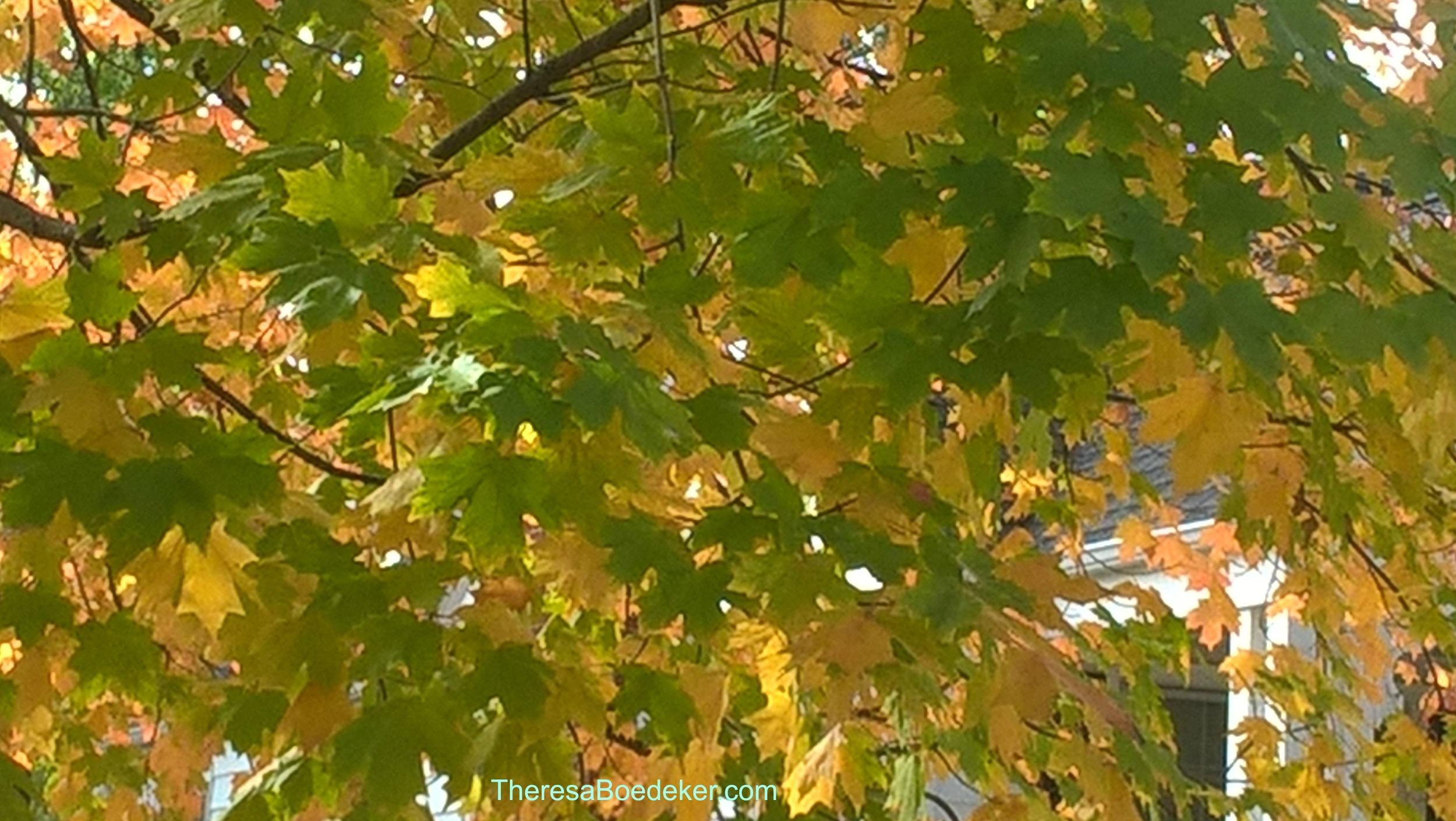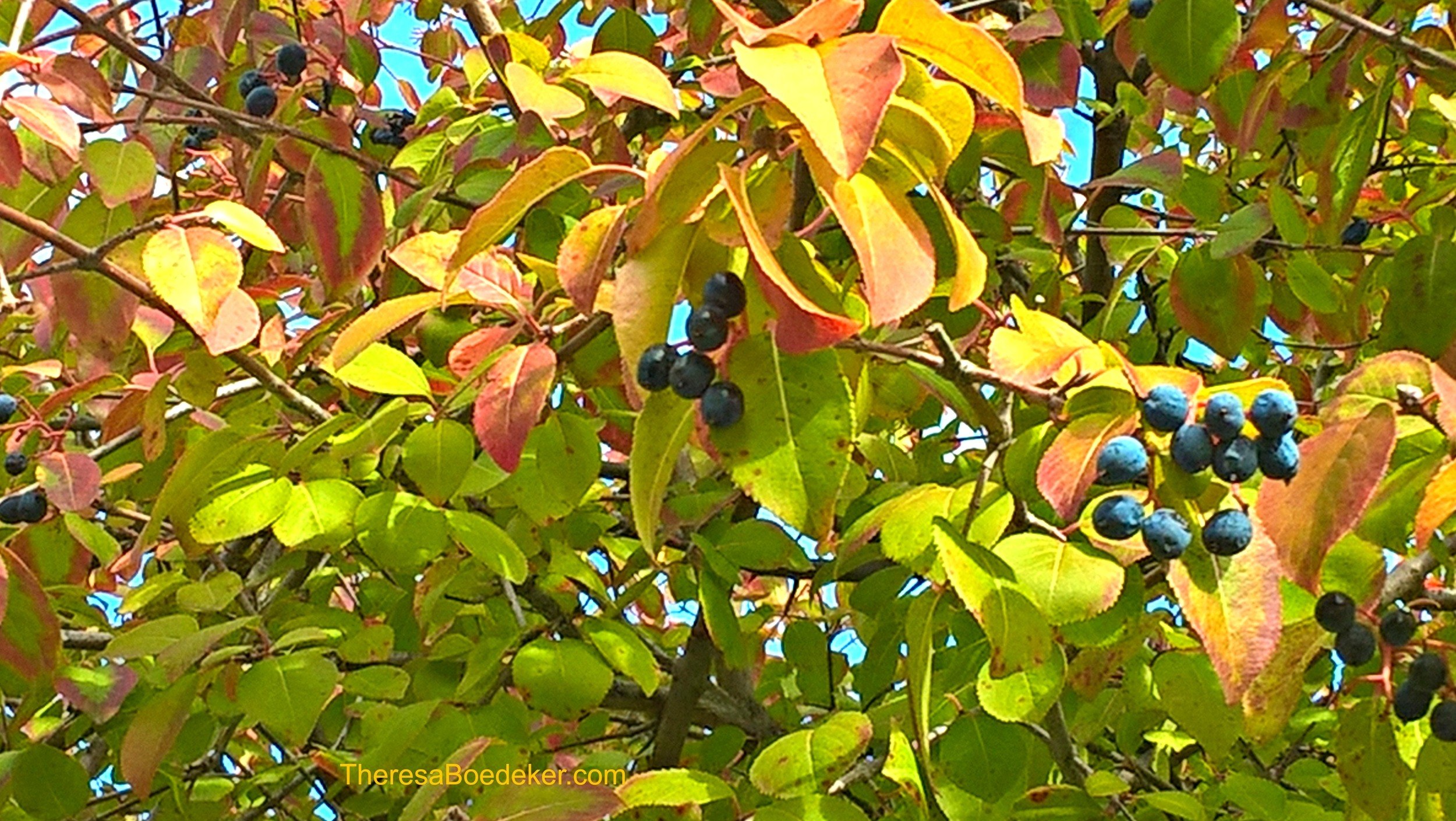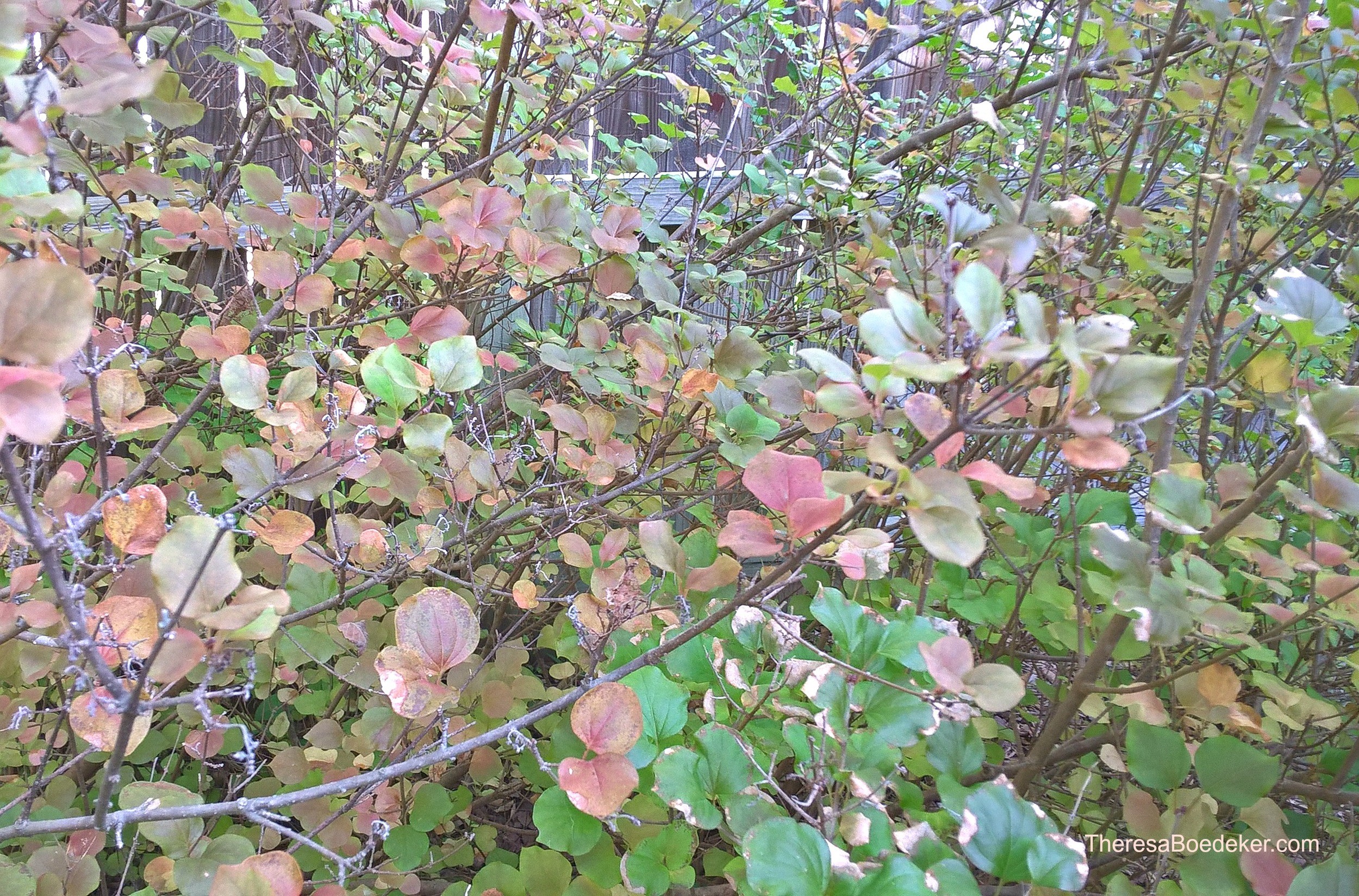 Words can inspire. They can paint a picture of hope. They can cause excitement.
Words can disappoint. They can deceive. They can depress.
The words that we select everyday, the words that bubble out of our mouth filling the air with sounds, the words we use to communicate, give commands, and tell a story can take so many roles. Comfort. Shame. Empower. Guilt. Convince. Convict. Cheer. Pain. Save. Destroy.
Words have weight. They can slice to the nerve or tease a smile. They can change the direction of our life and influence our perception of our self, others, and the world.
Words can be so exact and yet so messy and unable to pin down. They can sell us a lifestyle and image and also be the tool of spreading gossip and humiliation.
Words allow us to communicate our thoughts and ideas and debate with those around us. They teach, entertain, and spread news.
The written word changed civilizations and the printing press changed the world. Knowledge could be passed around, studied, and put into more hands than ever before. History was recorded, and people given another voice.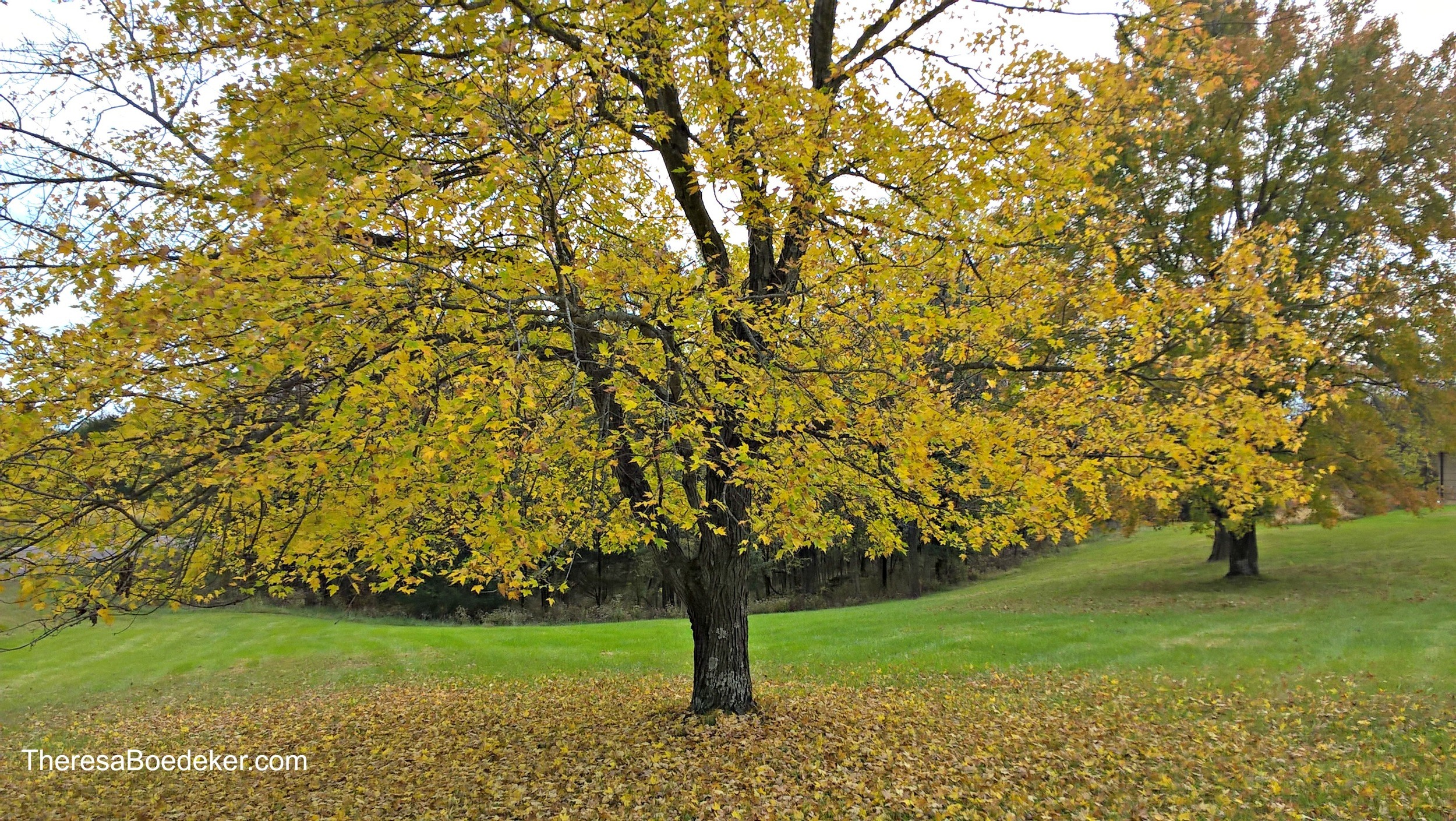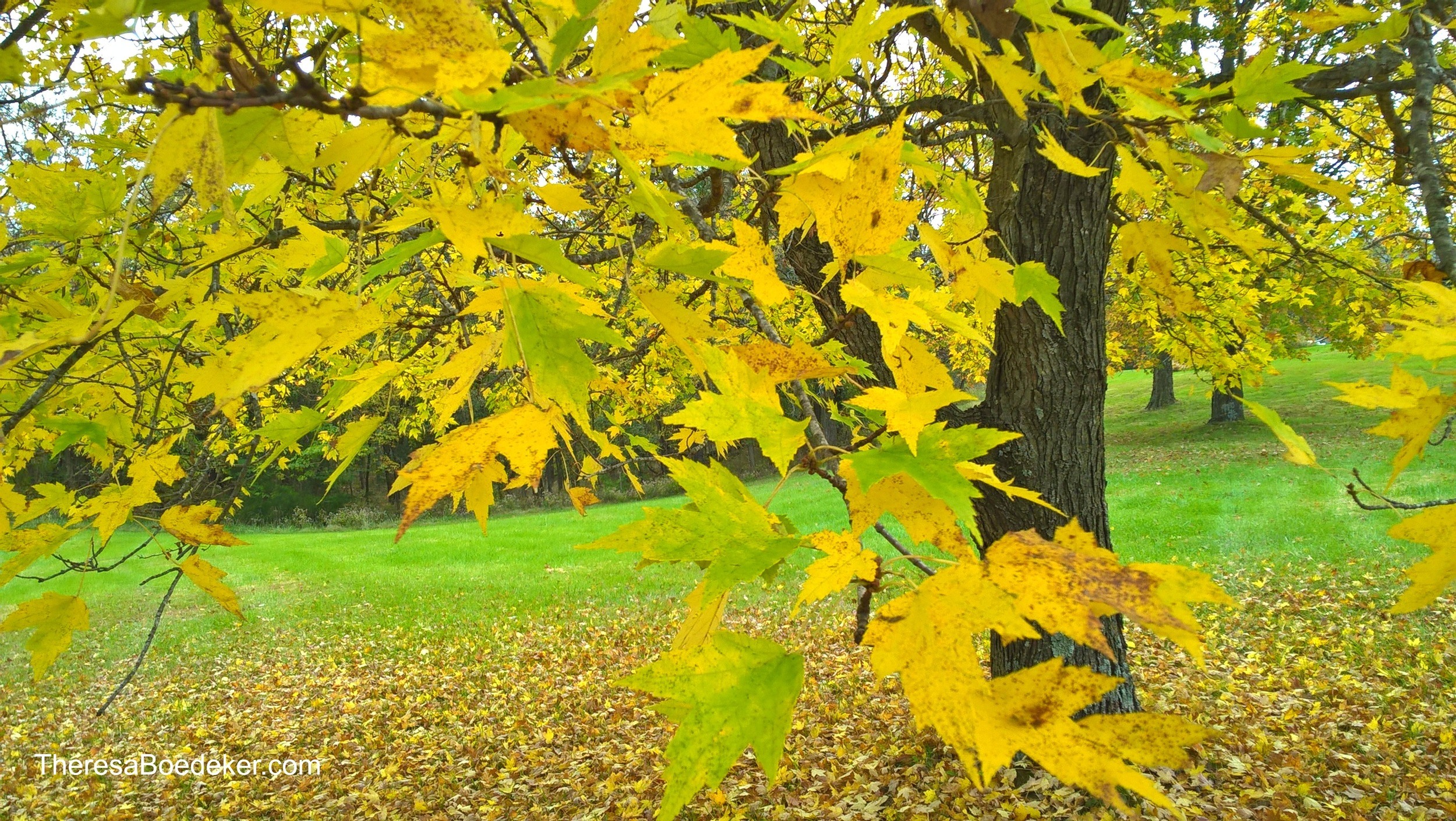 God uses words. He gave us the ability to pronounce, order, and communicate with words. He wrote His love letter to us using carefully selected and inspired words.
The Word used syllables to construct our beautiful world. Majestic mountains and tiny mice were created through spoken words. The puffy white clouds and the platypus. He pronounced His creation good. Afternoons were spent talking to Adam and Eve.
The Word is the crux of all life, truth, knowledge, and love.
The Word came into the world to spread light, to make Himself known to us, and to save us.
The maker of words, the shaper of souls, the creator of thought, the dispenser of emotions, He matters. He matters a lot more than we can fathom.
He wants us to learn to steer our tongue and choose words of life to scatter in our wake so we lift up those around us, not sink or drown them.
Words matter. They matter a lot more than we think. They matter to the one who receives the force of your words. They matter to your conscience. They matter to God.
Words can embarrass you to tears or fill your heart to bursting with joy. Words can remind you of memories. They can snatch away your joy, inflict guilt that lasts for years, shame you into humiliation, bully you into submission. Words can loosen laughter to explode forth, crumble all hope to dust mites, inflict internal suffering that reverberates for hours, or cause you to break out in song.
Words have power. More power than a smile or a punch. More power than we think or want to admit.
They can change someone's day as quickly as they escape from our mouth.
Choose wisely which words to free from your voice box. Let them be light in weight. Let them be drenched in comfort, love, truth, and grace.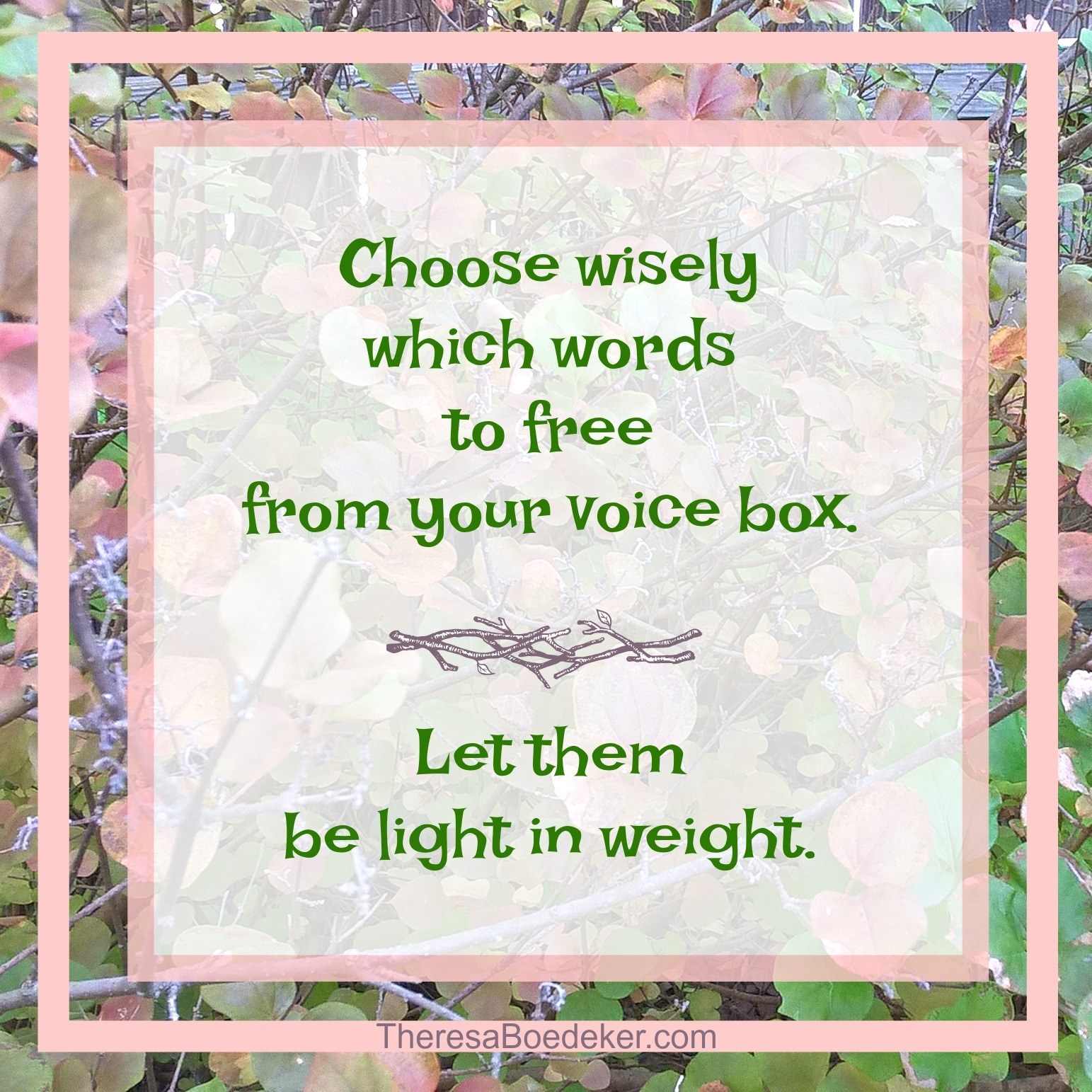 Thanks for stopping by. Keep remembering what's important.
Theresa
---
If you need some weekly encouragement and hope, tied up with some humor? Subscribe and join the journey. Life is sweeter when we walk alongside one another.
---
Join the discussion: How have words impacted you?
May link up at Jennifer Dukes Lee (#tellhisstory); and Holley Gerth (#coffeeforyourheart), Lori Schumaker (#Moments of Hope),  Crystal Storms (#HeartEncouragement), Arabah Joy (#Grace & Truth).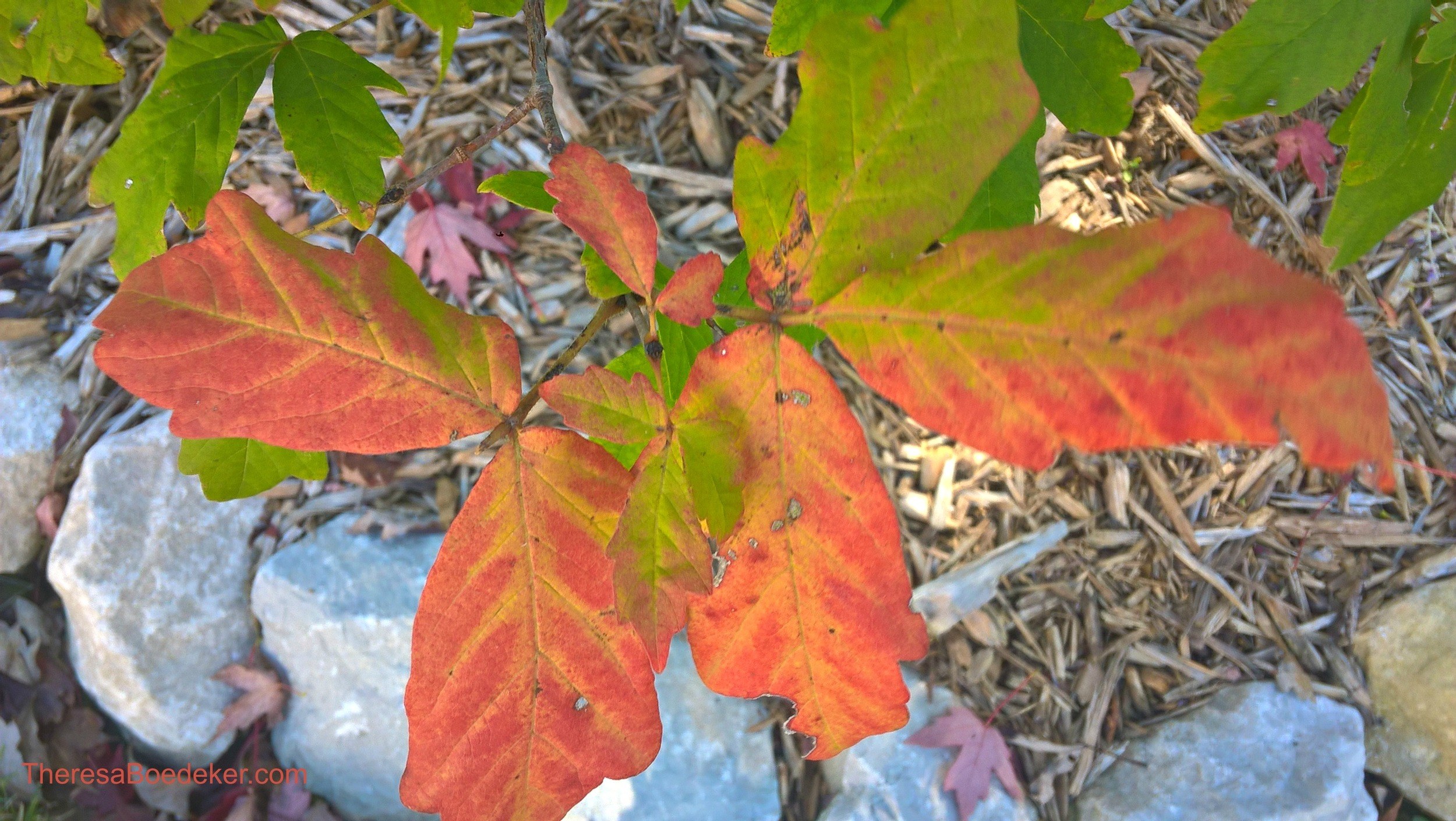 Latest posts by Theresa Boedeker
(see all)