Do you remember hearing stories of the dead brought back to life?
It sounded good to me.
Who doesn't want another chance at life?
To see people, they love again?
Then I got a different perspective.
Imagine having another Chance?
When my step father got colon cancer and was dying, I drove across the country to be with him. Helping care for him and encourage him during his final days.
He was walking when I arrived. Super skinny but getting around.
Day by day he got weaker. His body shutting down.
He progressed to a cane. Then a wheelchair.
After about 2 months, he knew it was getting close and called the whole family in to gather around his hospital bed in the living room. He blessed us, asked for forgiveness for past wrongs, and told us good bye.
A day or two later he went into a coma.
Hospice told us that he would not come out of the coma. Slowly his body would shut down and he would die in a week or so.
We were pretty somber. We knew this day would come, but now it was here.
We tip-toed and spoke softly at first. Then we carried on at a normal sound level because hospice said it would comfort him to hear us.
After a few hours he woke up.
It was like a resurrection.
We were all so happy. Telling him hi. Asking if he needed anything.
But it became apparent he was not happy.
It felt strange. He had been so positive, kind, and full of love this whole time he had been slowly wasting away, but tonight he was in a downright bad mood.
I didn't know what to think. I thought he would be happy to see us again.
My step dad asked a friend, who happened to be visiting, to wheel him into the next room. They talked for a while. My step father also answered some email.
He was calmer when he came back to bed.
In a quiet voice he told me what had happened.
"When I last closed my eyes," he said, "I was prepared to die. I fully expected the next time I opened my eyes I would be before Jesus. And then I open my eyes and here I am. Still on earth. In my old body."
I was quiet. This wasn't what I had expected him to say.
"I didn't really want to see this world again," he continued. "It has no more appeal for me."
I had noticed how as he got closer to death this world had weighed heavier on him. He saw sin more clearly and it bothered him. Old TV shows he had watched in the past, he now wanted turned off because he didn't like the message they were portraying about life and people.
We had been in the store one day and the suggestive magazine covers had upset him. "Women don't have to look like that to get approval," he had said. "They are already loved."
For him, the world had lost his glamor. It's appeal. He saw it groaning for its creator's return more fully than the rest of us.
He went to sleep again. This time he never woke up.
I imagine the great joy he experienced when he saw his Lord's face.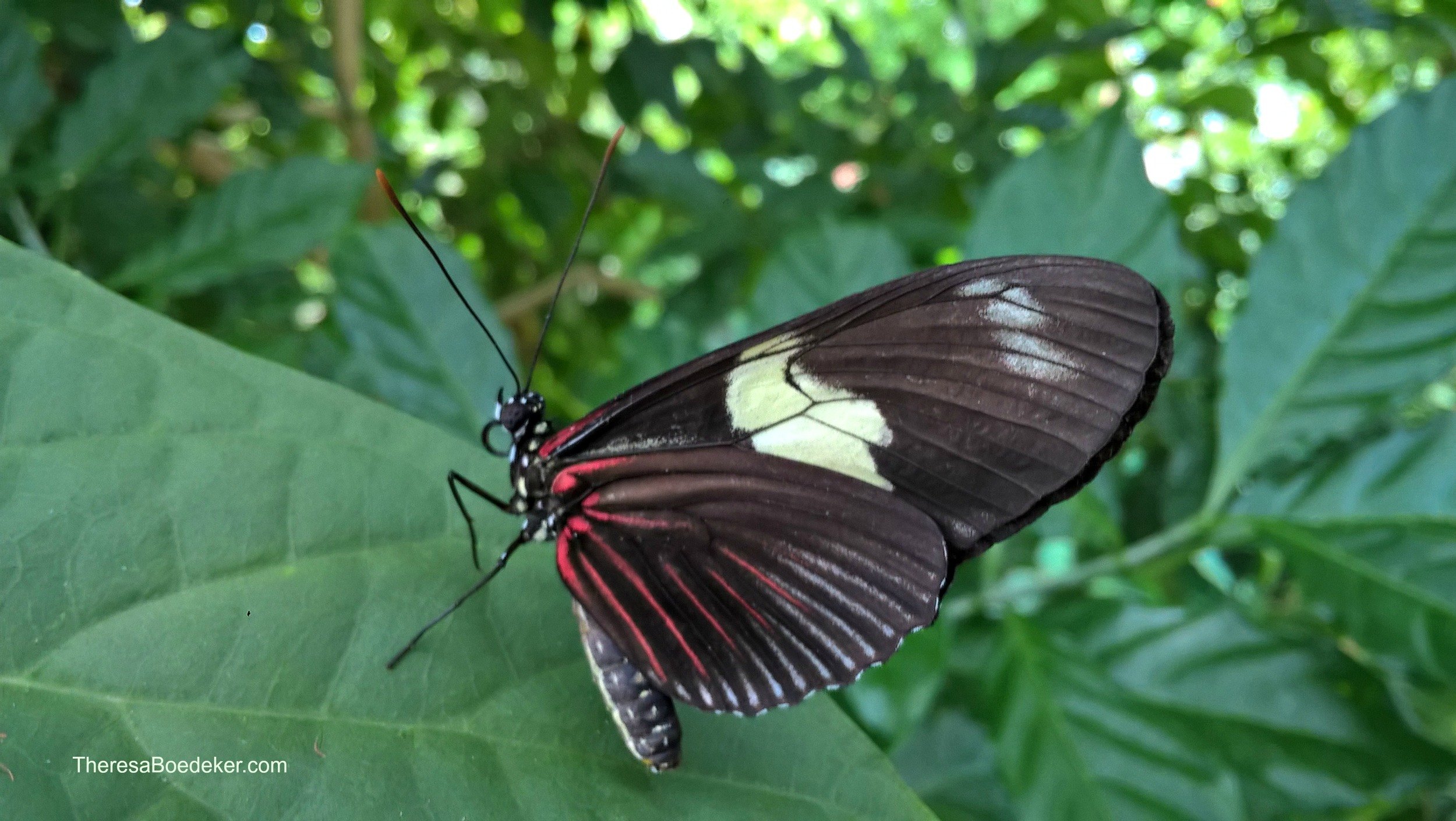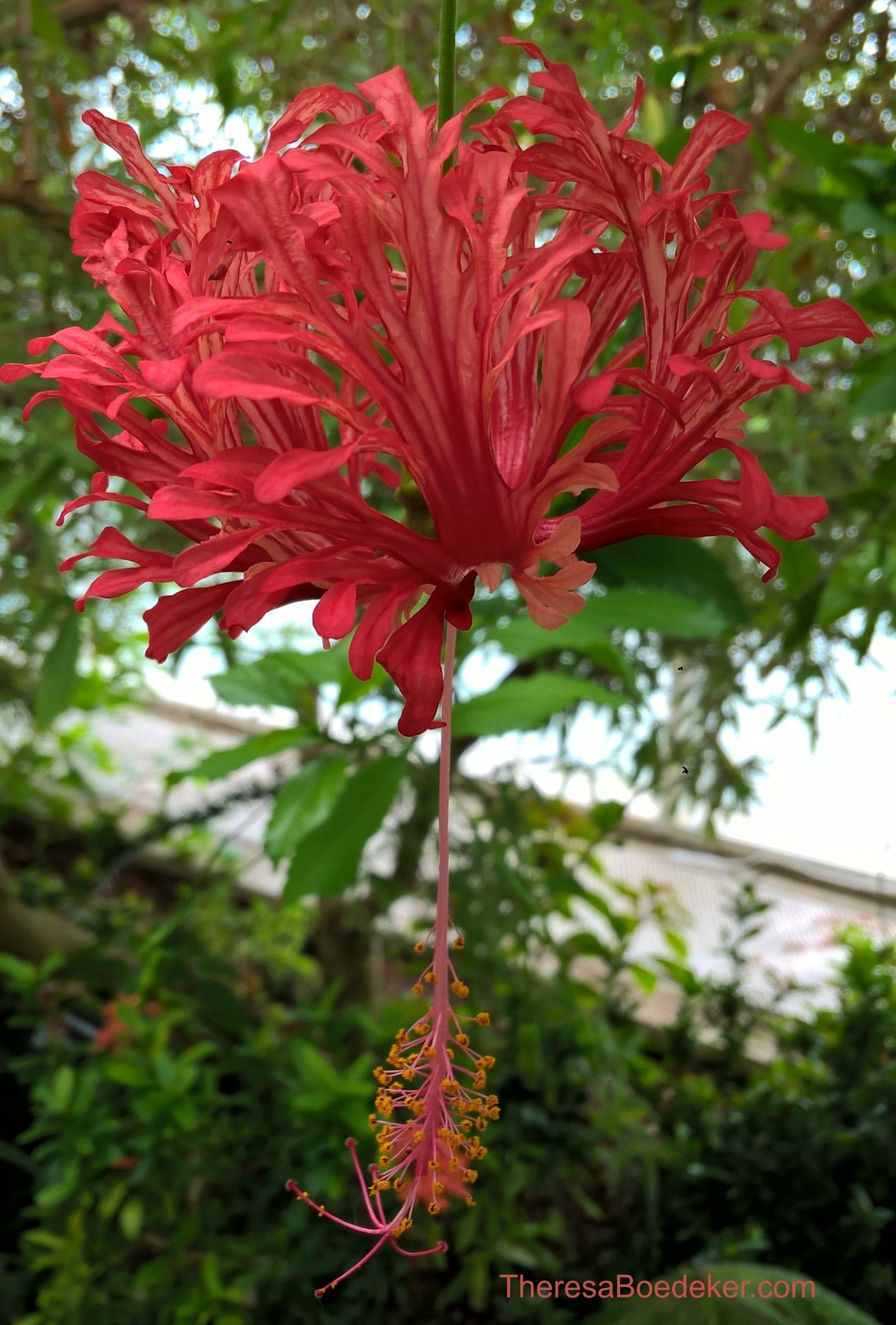 Perspectives change.
When I was a teen, I hoped the end of the world would not arrive before I grew up and got married. I didn't want to miss out on any of the good things in life or on things that others had already gotten to experience.
In my naivety, I wasn't even sure heaven had anything over this beautiful world.
The years passed. I saw death. Trials hit me. Trials hit friends. Friends lost babies. Friends died. I heard about the news and sadness going on all over the world. Saw poverty. Read about heartbreak. Experienced heartbreak.
Over the years my prayer to stay in this world and enjoy all it has to offer has changed into "thy kingdom come."
This world is such a mixture of good and bad. Sad and happy. Beautiful and ugly. Sin and goodness.
If I had died in my younger days, I would have had my hand raised and waving to be sent back to earth. Now I am not so sure. I see my step father's perspective a little clearer.
Imagine being resurrected?
Experiences of life color our perspective.
It had been a hard week. One of crying with a friend over her tragic loss.
The pastor was talking about Peter bringing Tabitha, a woman who had a heart for helping the poor, back to life.  "The verse mentions that her friends were over joyed when she was resurrected."
"Imagine if you had been there, you would have been rejoicing too. Happy to see your friends again. Knowing the work, she had started, would be continued."
"Can you imagine what Tabitha felt?" she pastor asked.
I thought about how my step dad felt when he awoke again.
"Disappointed," I muttered. "Upset."
"What?" my husband whispered. "What did you say?"
"Never mind," I say.
But I wonder. Was she happy to be back? To Keep working? To return to this world and all her old problems?
Or was she secretly a little angry and wishing her friends had let her stay where she was? A much better place than here.
And what about all the people who came back to life after Jesus died? It talks about the tombs opening and saints returning.
Were they full of mixed emotions?
Some delighted and kissing the ground?
A few shaking their head and asking, "Why, oh why, did I have to return back here?"
I imagine one woman returning to her family and getting hugged by her little ones and kissed by her husband. She touches all their faces and smiles.
Shares a few laughs with her loved ones.
She looks around the house and with a sinking heart realizes nothing has been done since her absence a few weeks ago. Time to get to work, she sighs.
And then the littlest one pipes up. "Mom. What's for dinner?"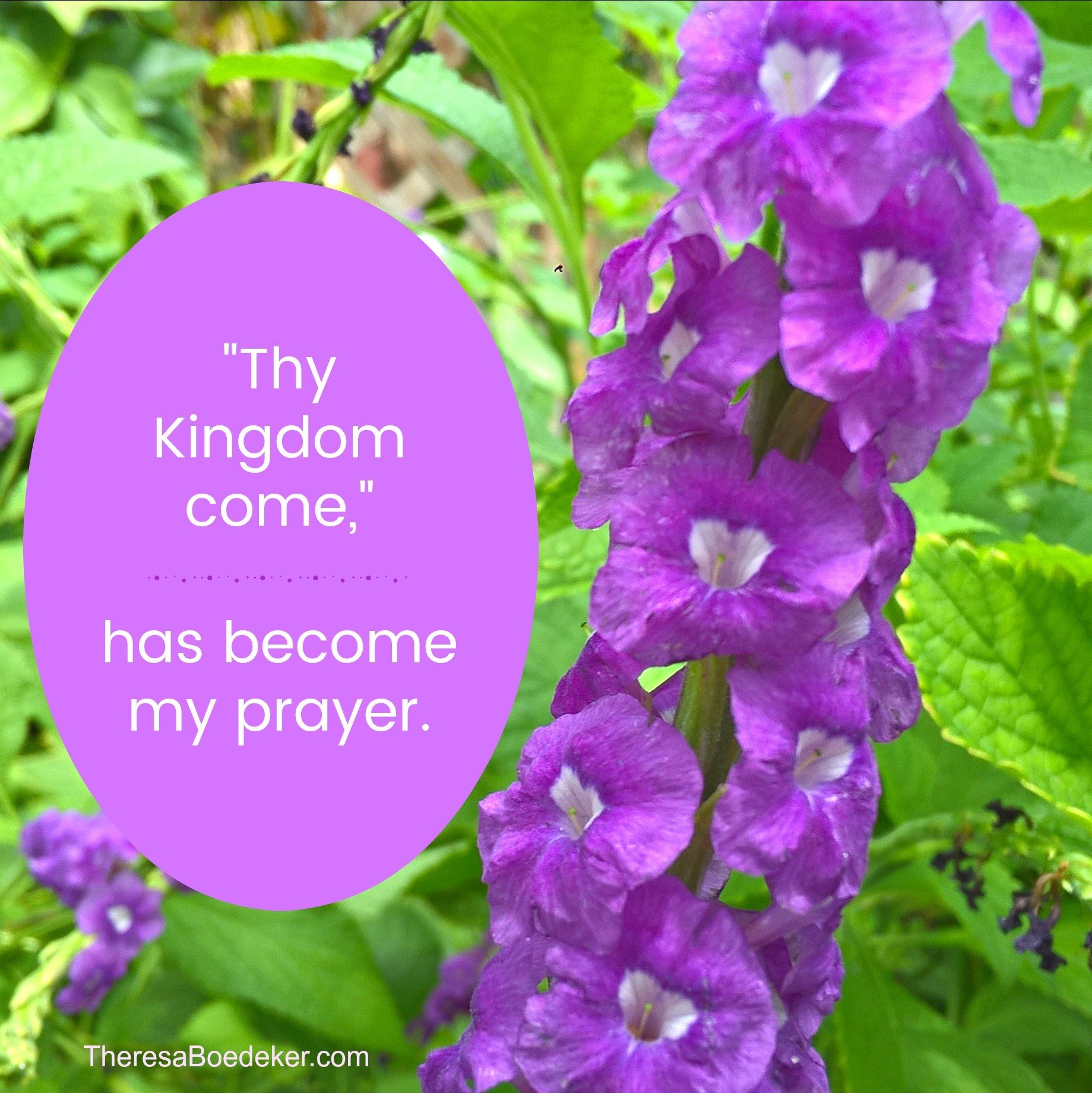 Thanks for stopping by. Keep remembering what's important.
Theresa
---
If you need some weekly encouragement and hope, tied up with some humor? Subscribe and join the journey. Life is sweeter when we walk alongside one another.
---
Join the discussion: What would your thoughts be on returning to life?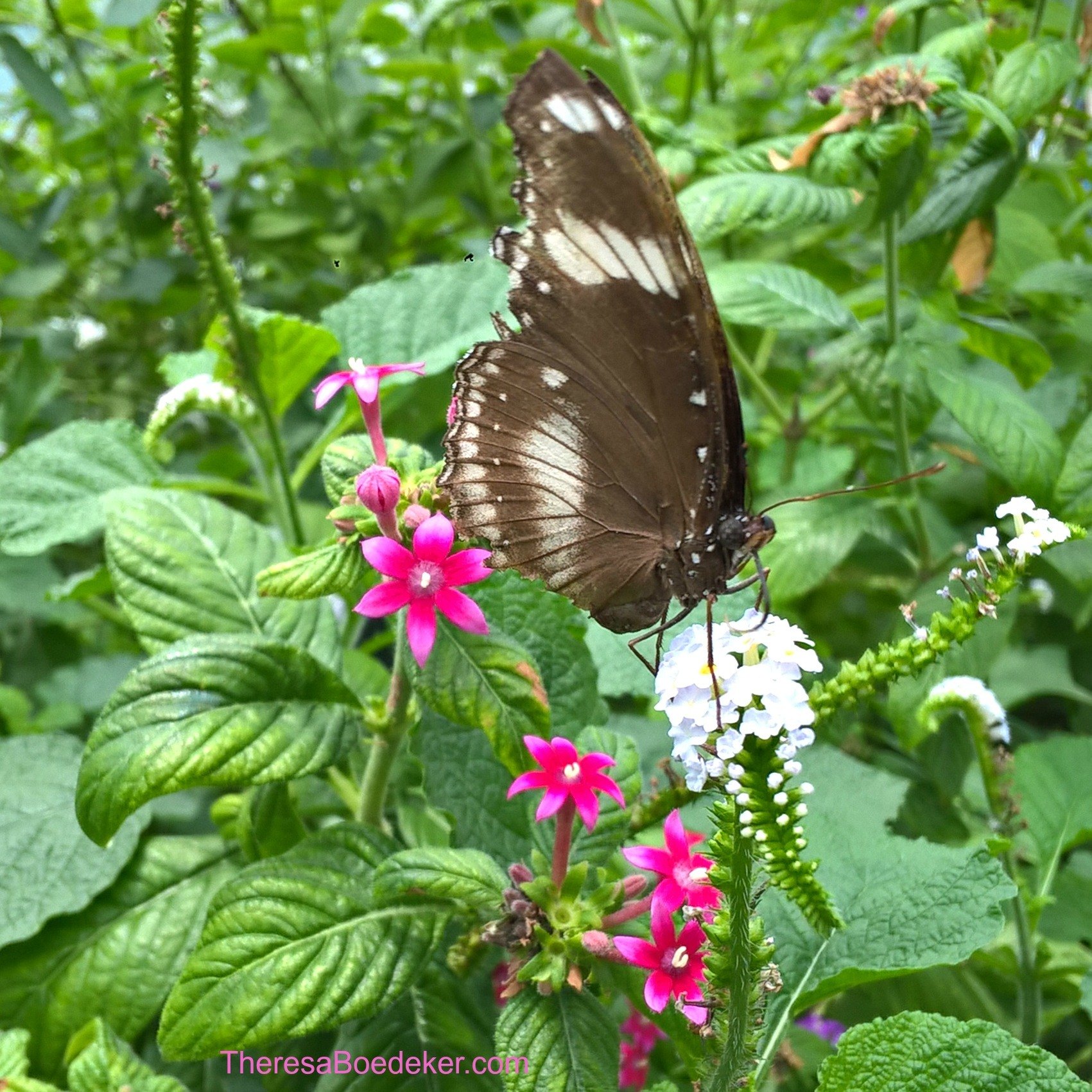 May link up at Holley Gerth (#coffeeforyourheart), Lori Schumaker (#Moments of Hope), Crystal Storms (#HeartEncouragement), Arabah Joy (#Grace & Truth).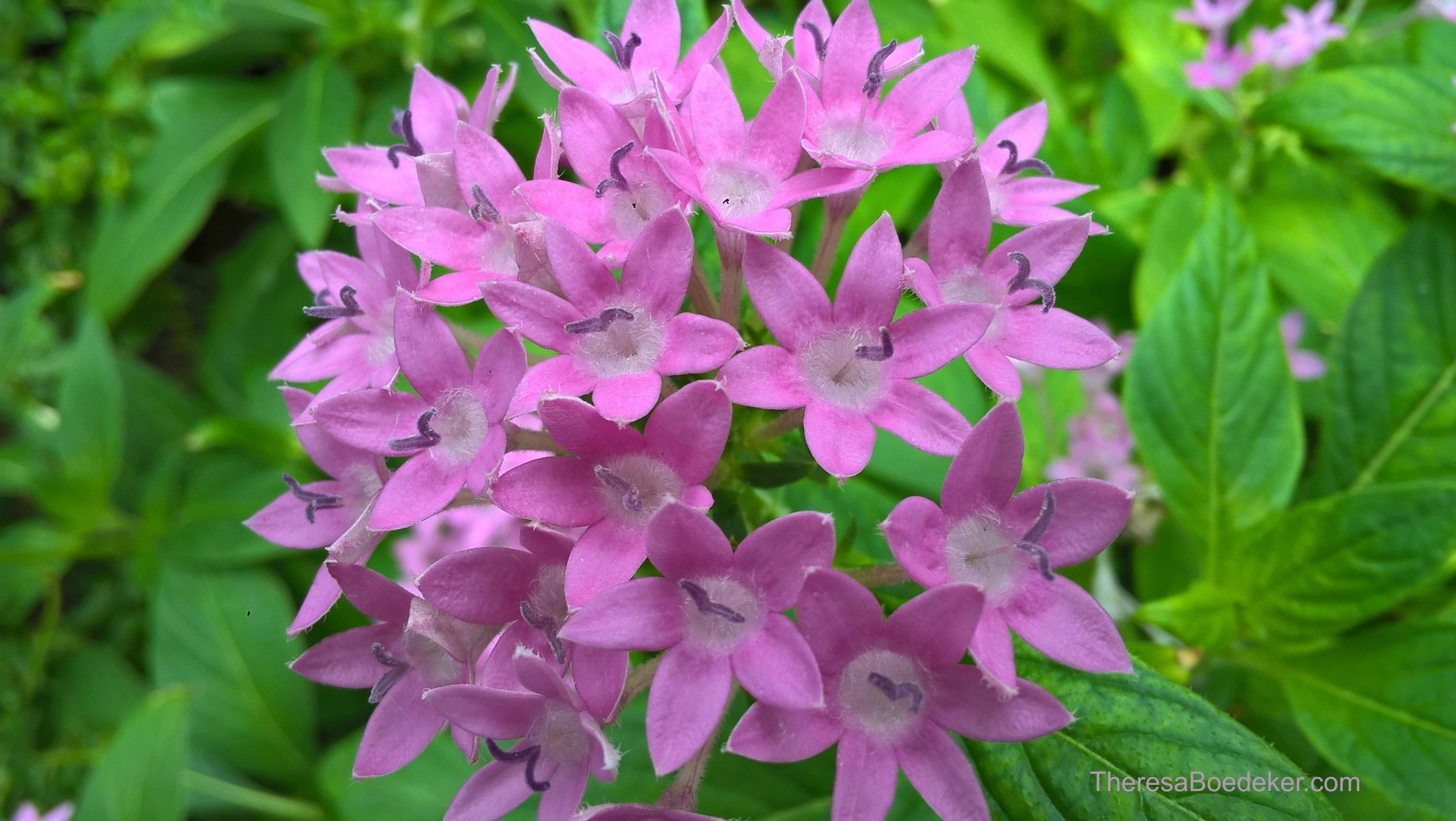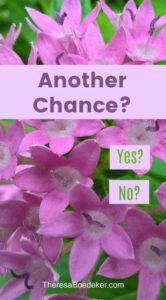 Latest posts by Theresa Boedeker
(see all)