God invites us to live in freedom, not condemnation. Learn the difference between the two.
---
What is our first instinct when we don't get the outcome we want? When our day is unraveling and headed in the wrong direction? When our problems seem to be cropping up faster than weeds on a sunny day?
If you are anything like me, you may jump to conclusions that are full of condemnation. 
God is unhappy with me.
God is punishing me.
I must have done something wrong.
Having dealt with people who are quick to accuse, blame, and punish, I begin laying their actions and proclivities onto God and presume that He is anxious to condemn me too.
I easily forget that God is different—He hasn't treated me this way in the past and won't in the future. 
And so, once again, I must remind myself that God is not waiting to accuse me, judge me, trip me up, or punish me.
These are human characteristics, not Divine qualities. They are lies from the enemy, not biblical truth.
When I look to the Bible, I see story after story of God's love and compassion for His creation.
Let's look at one story in particular that involves a woman and Jesus.  Continue reading  here . . . . .
The rest of this post is at Living By Design Ministries where they are having a giveaway and where you can sign up for their newest free email bible study about Jesus's parables. It's called Storyteller. If you haven't yet done one of their email bible studies, sign up and try one. They are short, informative. and packed full of God's word. Storyteller is 22 days long and starts October 11.
To remind you of the difference between freedom in Christ and condemnation, you can click the print and make yourself a copy.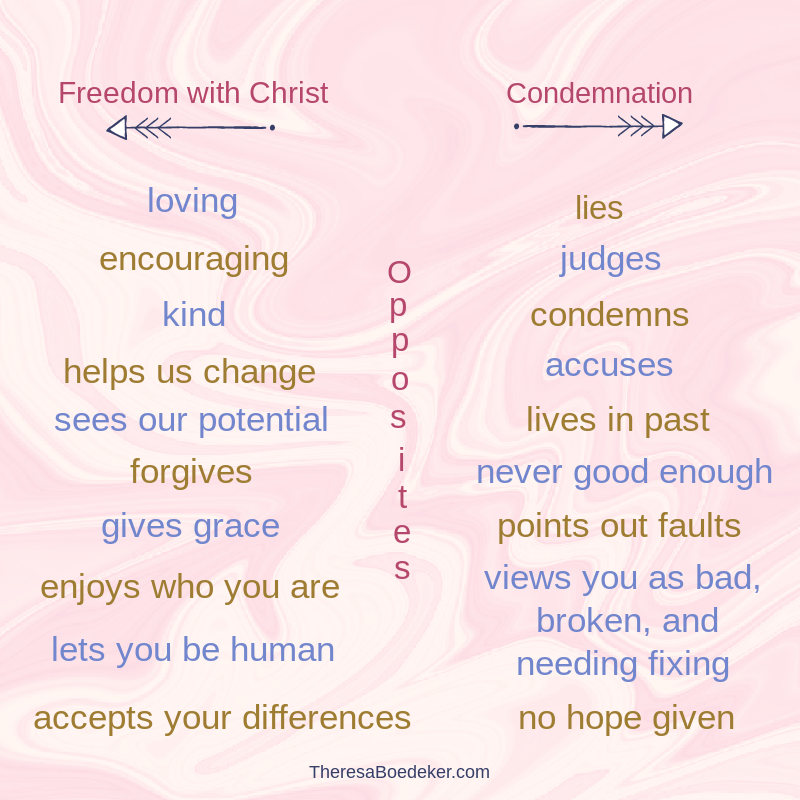 Thanks for stopping by.
Remember to walk in the freedom of Christ.  
Theresa
Join the discussion: What helps you live in freedom?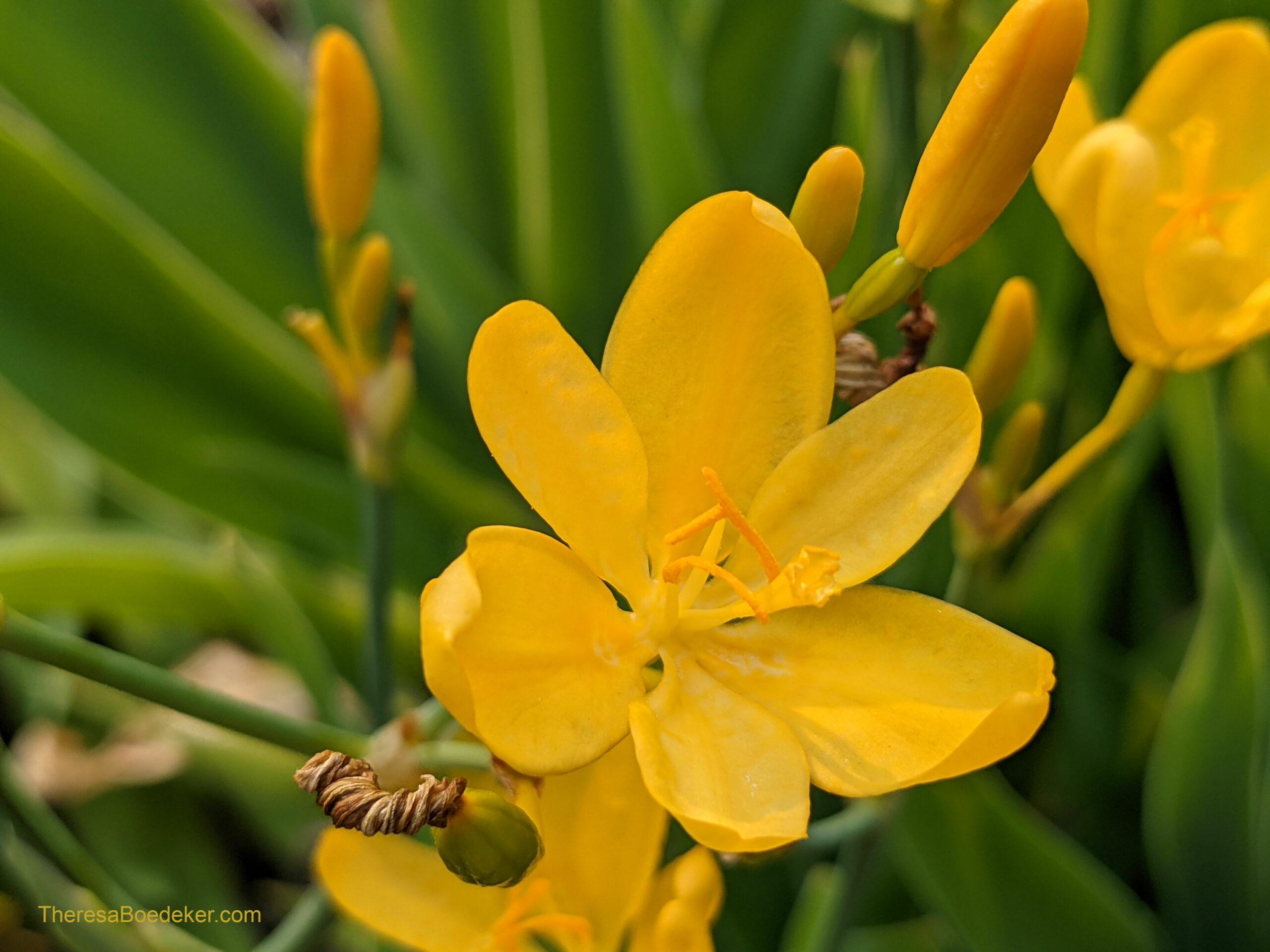 May link up at Maree Dee (#Grace & Truth), Anita Ojeda (#inspirememonday), InstaEncouagements ((IE Link-Up), and Jeanne Takenaka (#tellhisstory).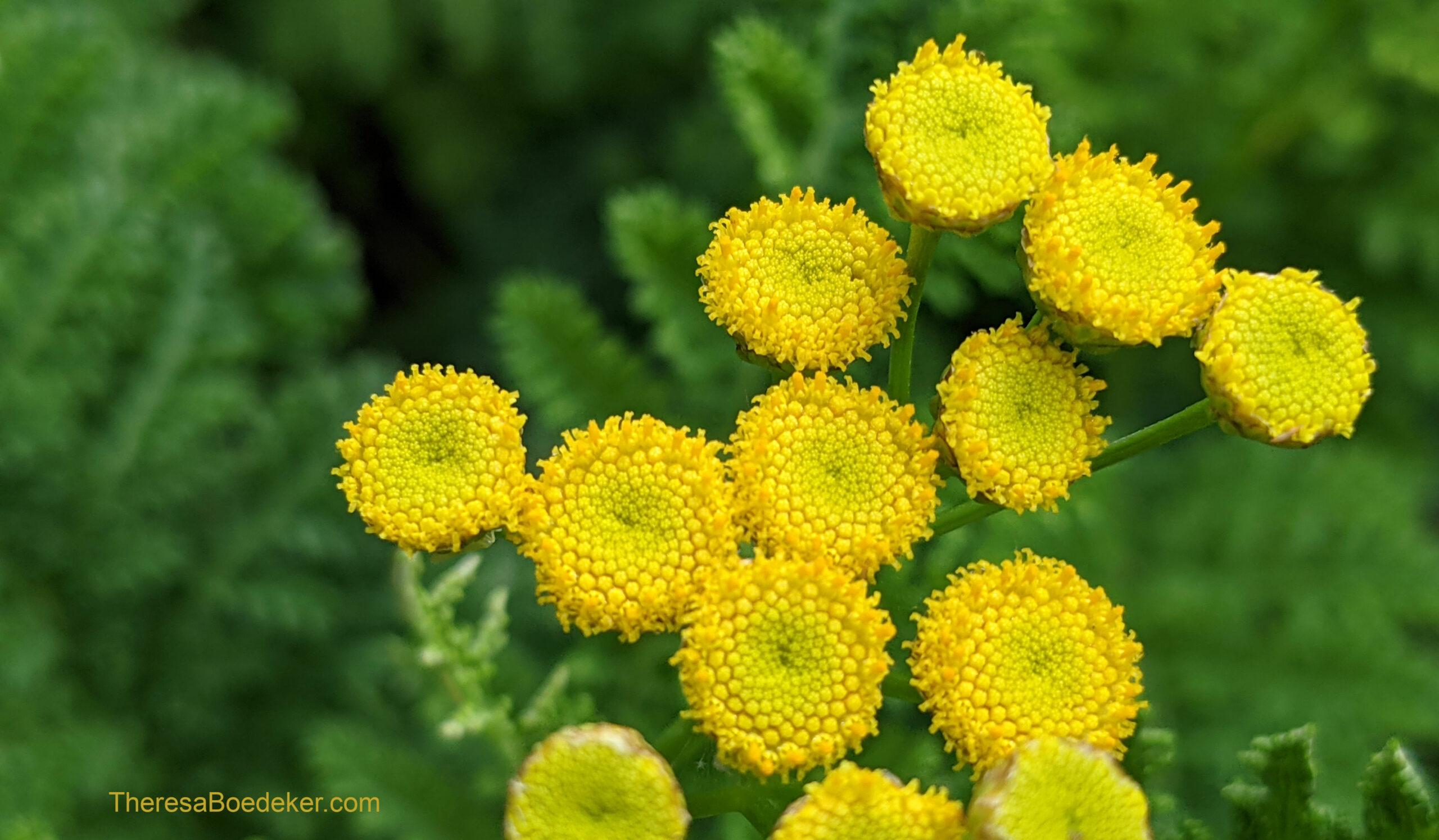 Latest posts by Theresa Boedeker
(see all)