I thought life was supposed to be easy. And then it turned hard. So, why is life harder than we imagined it would be?
---
Growing up, I thought adults had everything figured out.
I thought life was supposed to get easier.
After all, I would no longer be in third grade still wondering how to navigate making friends. In fifth grade, dealing with a mean classmate. Or in junior high, wondering how to disengage the lock on my locker or wondering who to sit with at lunch.
Books usually end on an everyone-is-happy and problems-solved note. I thought adult life was like this.
I also thought adults had control of their life. Their destiny. And situations. Problems, hardships, and trials were not supposed to be part of our forever happy story.
But they are.
And not just for us, but for everyone. All humans.
I haven't yet met anyone who as an adult hasn't encountered hardship. Because whether we like it or not, life is hard.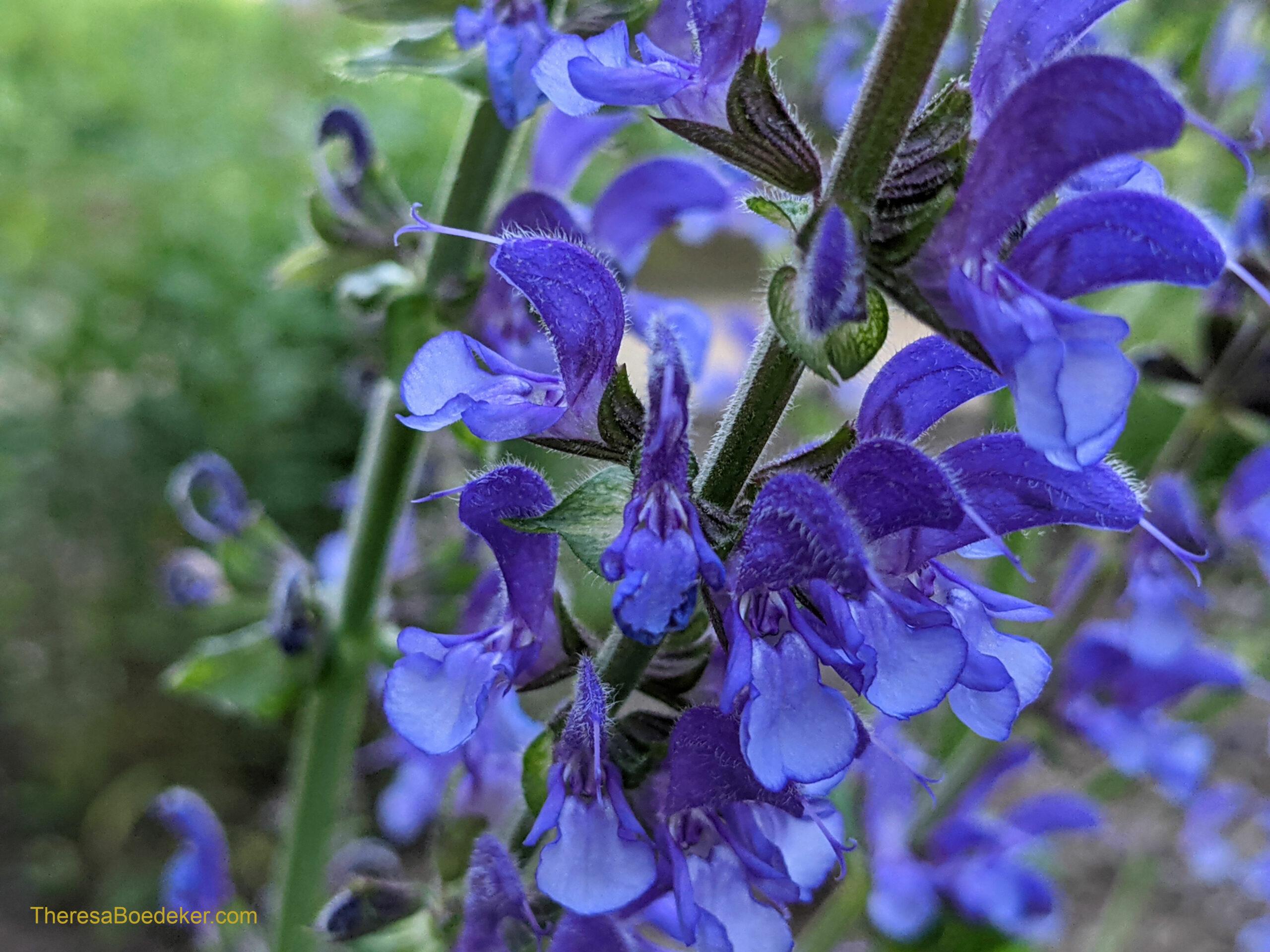 Is life hard for everyone?
Bad things happen to good people and not so good people. Guaranteed.
Hard days, months, and years settle down to visit us. And stay longer than we want.
Hard days, where everything that can go wrong does go wrong, happen more often than we want. Days where we are tired and just want to curl up, but have to keep marching, sneak up on us. Days where our to-do list is longer than the amount of time we have, settle down to taunt us.
Hard things happen in life. We have to choose between two bad choices. We lose a job. A loved one dies. Dreams are put on hold and then aborted. Our path takes detours we didn't plan. We experience health problems. Infertility. Divorce. Abuse. Bankruptcy.
And through it all, we gain more experience and knowledge of how hard life can be. In our twenties, a cancer diagnosis may seem like something that can easily be beat. But after watching a loved one slowly fade from cancer, the diagnoses now carries more concern and fear than it used to.
After watching bad things happen to good friends, we view life through less rose-colored glasses, worry and stress mount in relation to our age and experiences. We have a glimpse of what can and will go wrong.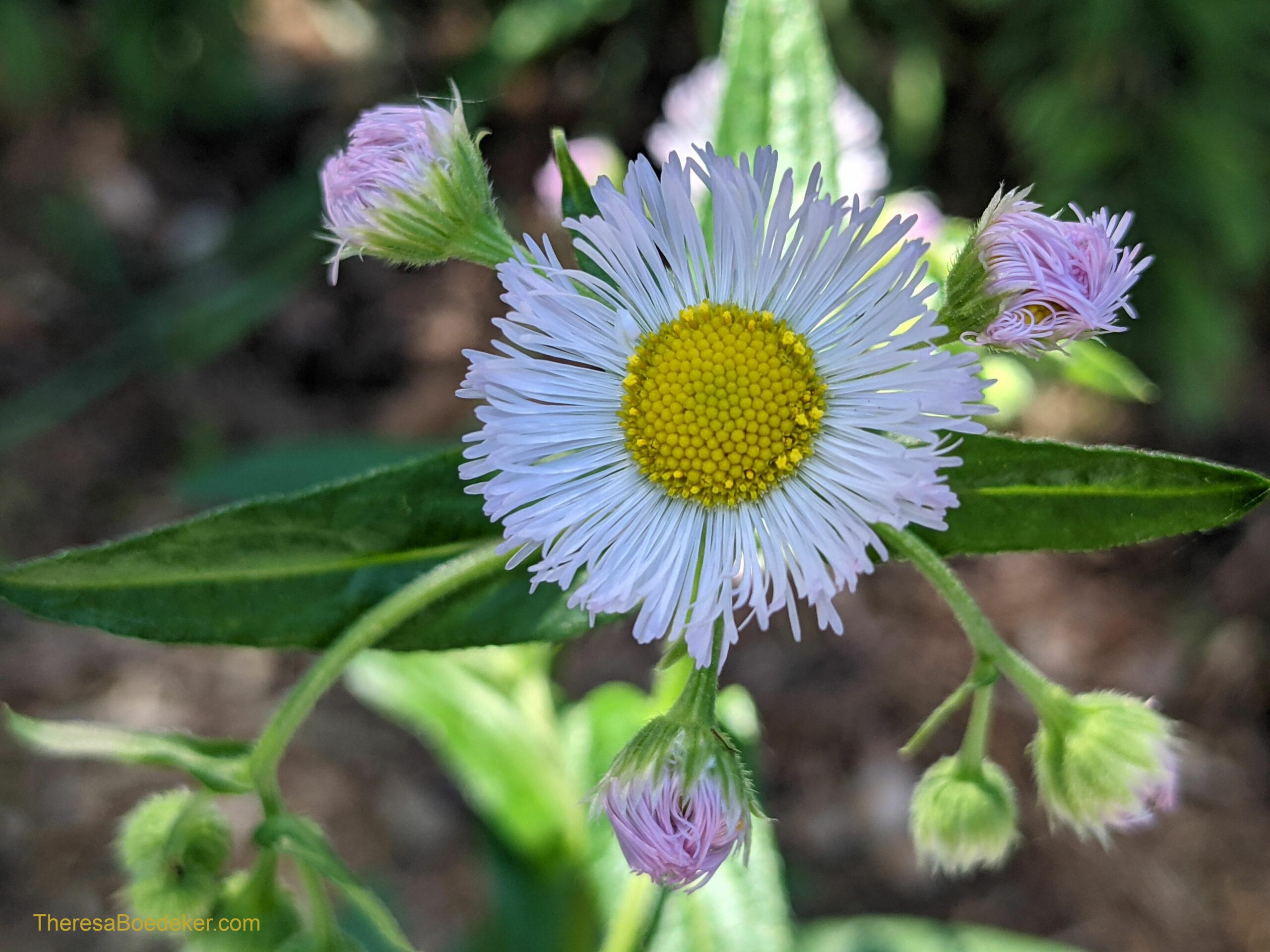 What makes us think life is not hard?
Where did we get this notion that life is not hard?
Because since the Garden expulsion, people have not had it easy. Sin, suffering, death, and hardship have been a constant.
And yet, we still cling to the lie that if we make the right choices, do the right thing, we can control our destiny. Control situations. Control ourselves and others. Just maybe, we can be the first person to not experience hardship, and instead have a blessed and easy life.
Experience does not support this lie. The bible does not support this notion. History does not support this leaning tower of blocks called happily-ever-after and easy-street. This win-against-the odds and be the only one with a charmed life is a fairy tale.
Jesus says, they persecuted me, they will persecute you. Every bible character experienced hardship. But still, we hope to escape hard. Say no to our fair share.
I know it seems pretty silly.
The truth is: this life is hard. For you, me, and everyone.
Easy street and happily-ever-after exists, but only in the next life where there will be no sadness, no death, no sin, no regrets.
That is what we cling to. That this is not our final place. We can live in the good place. The easy place. But only after walking through the hard down here.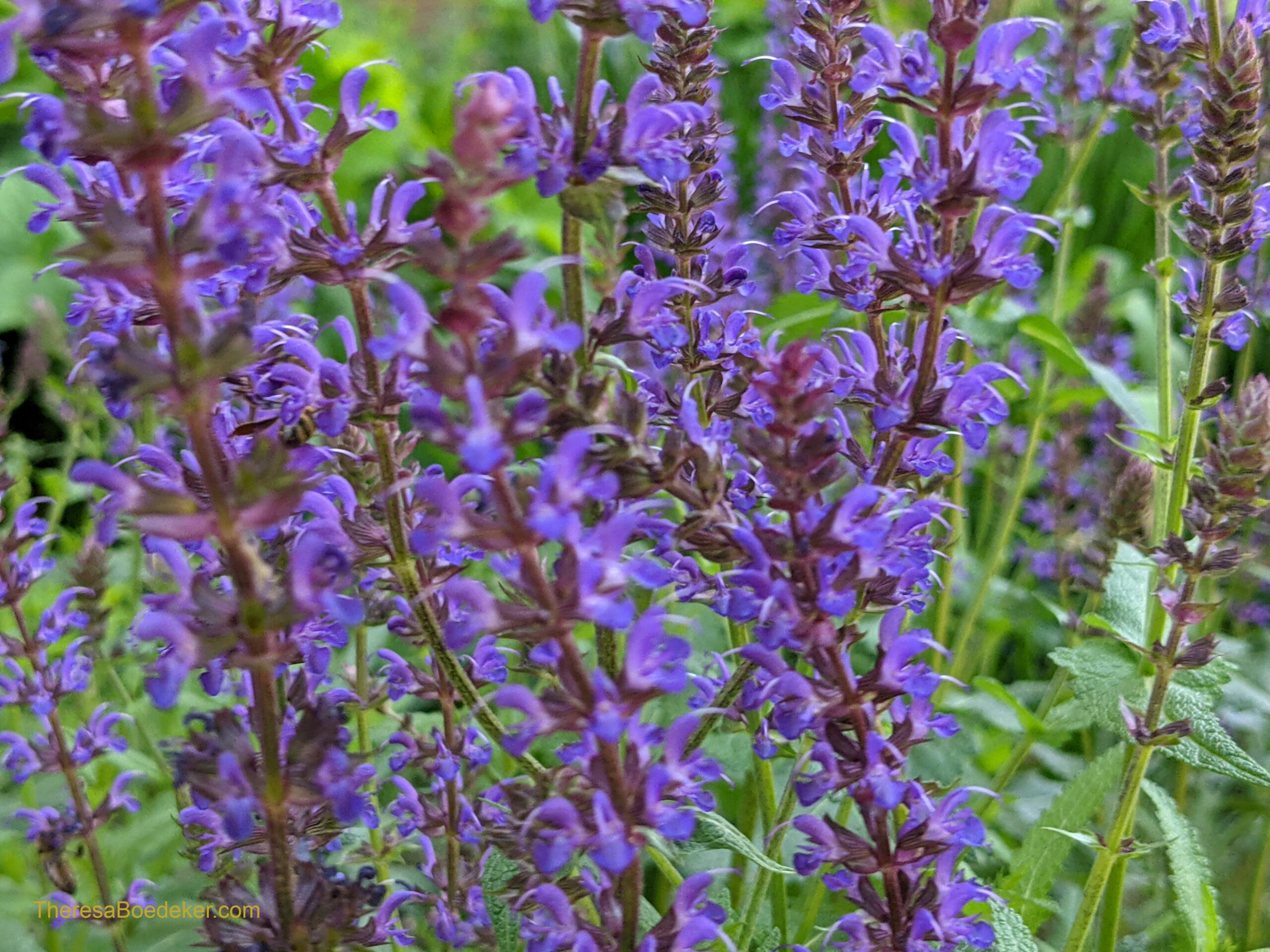 Why we need to acknowledge that life is hard.
Not all of life is hard. Tough seasons mixed with easier seasons often tumble together. But there will be hard parts. Most definitely. There will also be beauty, joy, good, and laughter stirred in. And God wants us to cling to and enjoy these. They are good gifts from him and help ease the hard. Soften its edges.
Jesus knows about hard. He lived here and walked through hard. That's why he promises to never leave or forsake us. It's why he promises to carry our burdens, to give us his spirit, peace, love, joy, grace, and mercy. Not in small doses, but in overflowing doses, if we accept them and embrace them.
He promises to use the hard and difficult to refine us, grow us, and strengthen us, if we submit and allow him to use us.
But he never promises an easy life. Or that if we just say the right thing or do the right thing, our life will be easy and pain free.
Hard comes to rich and poor alike. So does pain.
Just like grace and mercy can be gifts to anyone with hands and hearts to hold them.
We don't want to think something is wrong with us when life is hard. Nor do we want to minimize and pretend that life is not hard.
We do ourselves and others a disservice when we don't acknowledge that life can be hard. When we judge the hard parts of life as not normal. When we think that hardships mean something is wrong with us or view it as a punishment.  
We need to stop basing our worth, day, or feelings on whether our life is currently in a hard season or not. Experiencing hard times in life does not mean we are on the wrong track, that God doesn't love us, or that we are less than.
It is best to realize that life is hard. Believe that life is hard. Acknowledge that life is hard. Because when we talk about it, it makes the hard parts of life easier. It is encouraging to others and helps them feel not so alone. It helps others see they can survive and get through their hard parts.
Let's quit judging others for the hard parts in their life or envying people for who life currently seems easy. This neither helps them or us.
We instead want to encourage, give hope, spread love, and pass on joy to those going through hardship. Walking with them and holding their hand for a small part of their journey.
Because sharing the burdens helps us all. Eases the hardship of all.
Hard times are not pleasant. But if we are obedient and faithful, God will redeem our hard times to our benefit. And then if we share and talk about our hard times, our struggles can encourage and benefit those around us.
Remember, life on earth is the hardest part, but not the final part.
The easy part, (the, they-lived-happily-ever-after), comes next. And lasts for eternity. And that's something to look forward to.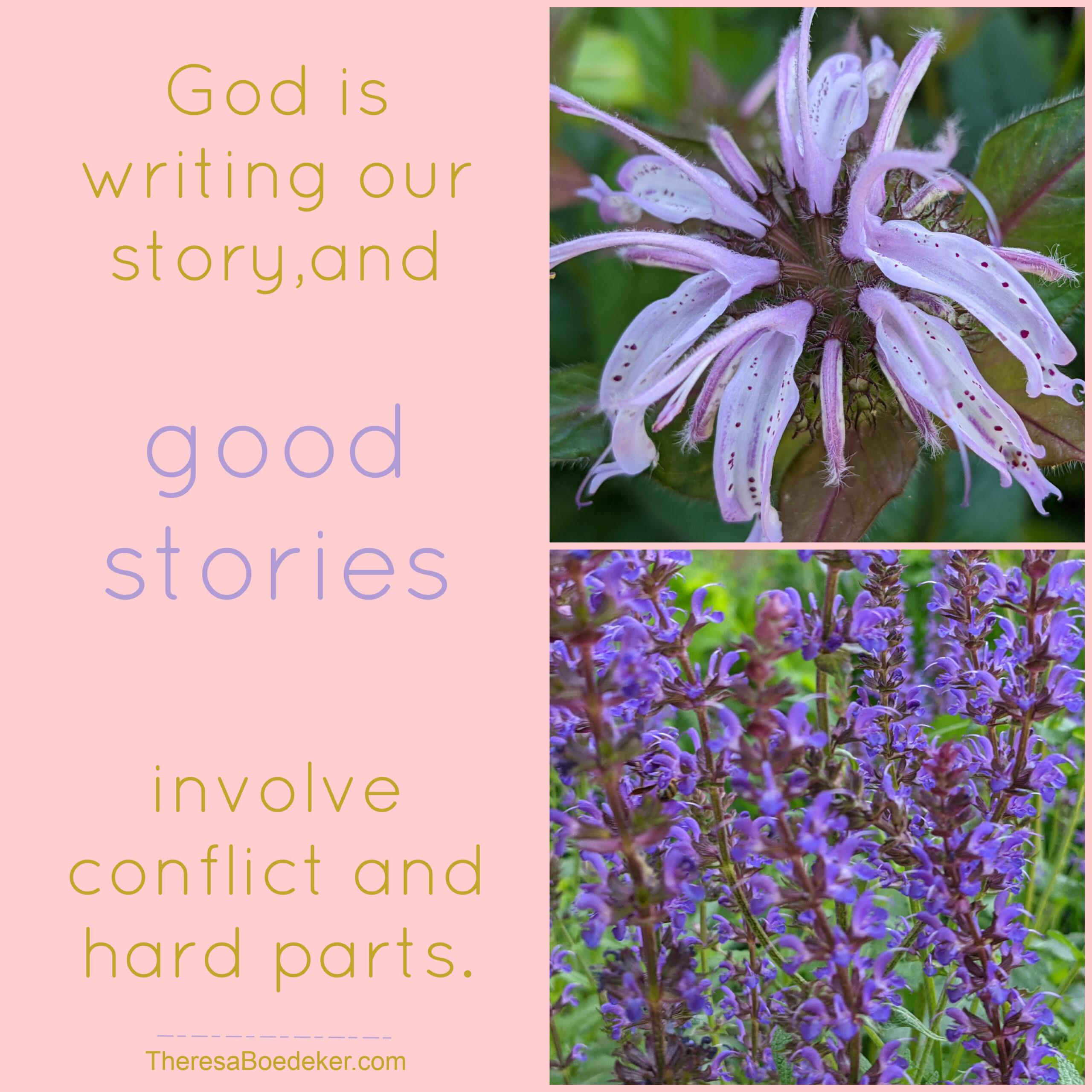 Thanks for stopping by.
Remember it is okay to be in a hard season, and acknowledge it is hard.  
Theresa
Join the discussion: What helps you when life is hard?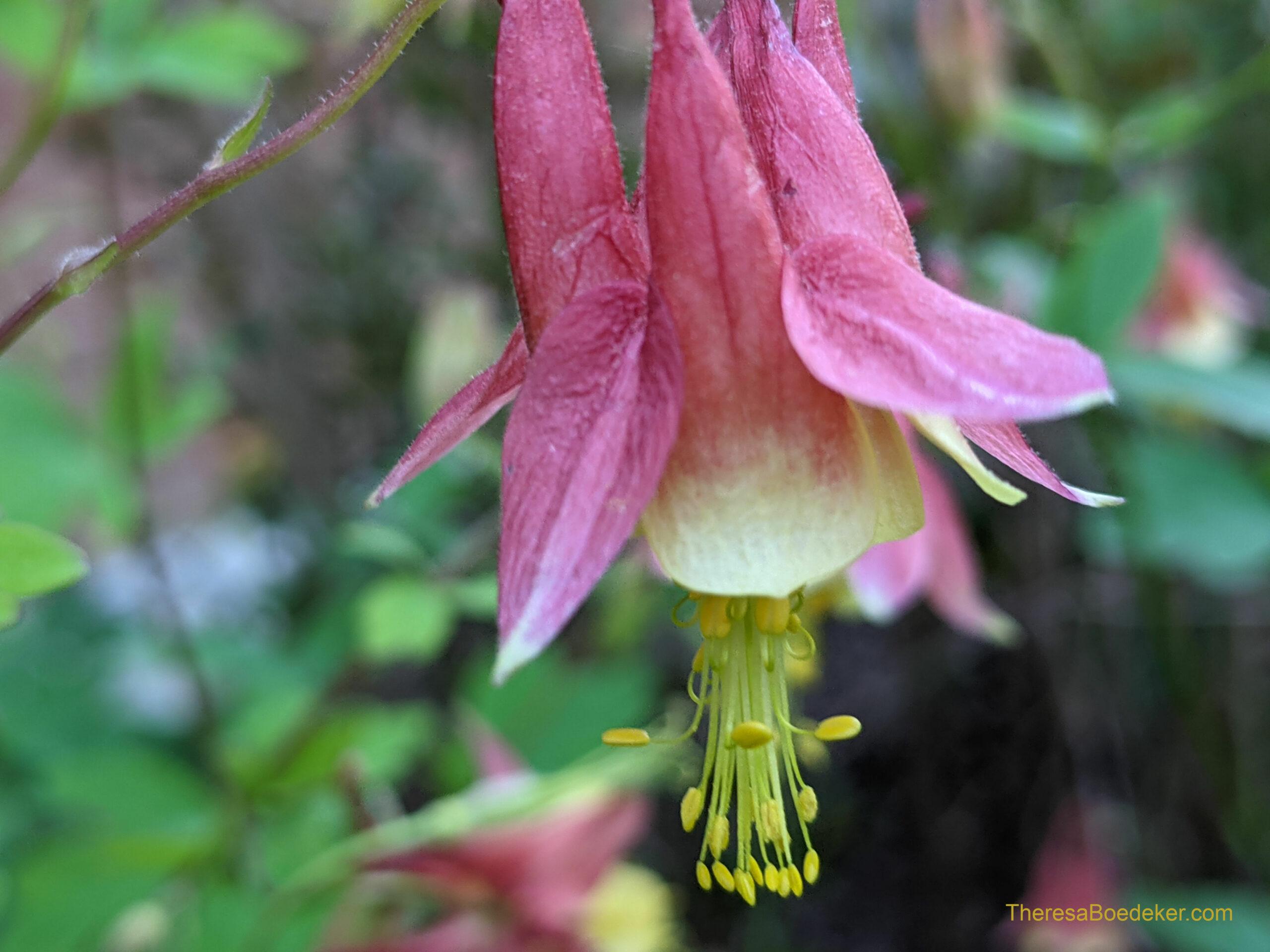 May link up at Maree Dee (#Grace & Truth), Anita Ojeda (#inspirememonday), InstaEncouagements ((IE Link-Up), and Jeanne Takenaka (#tellhisstory).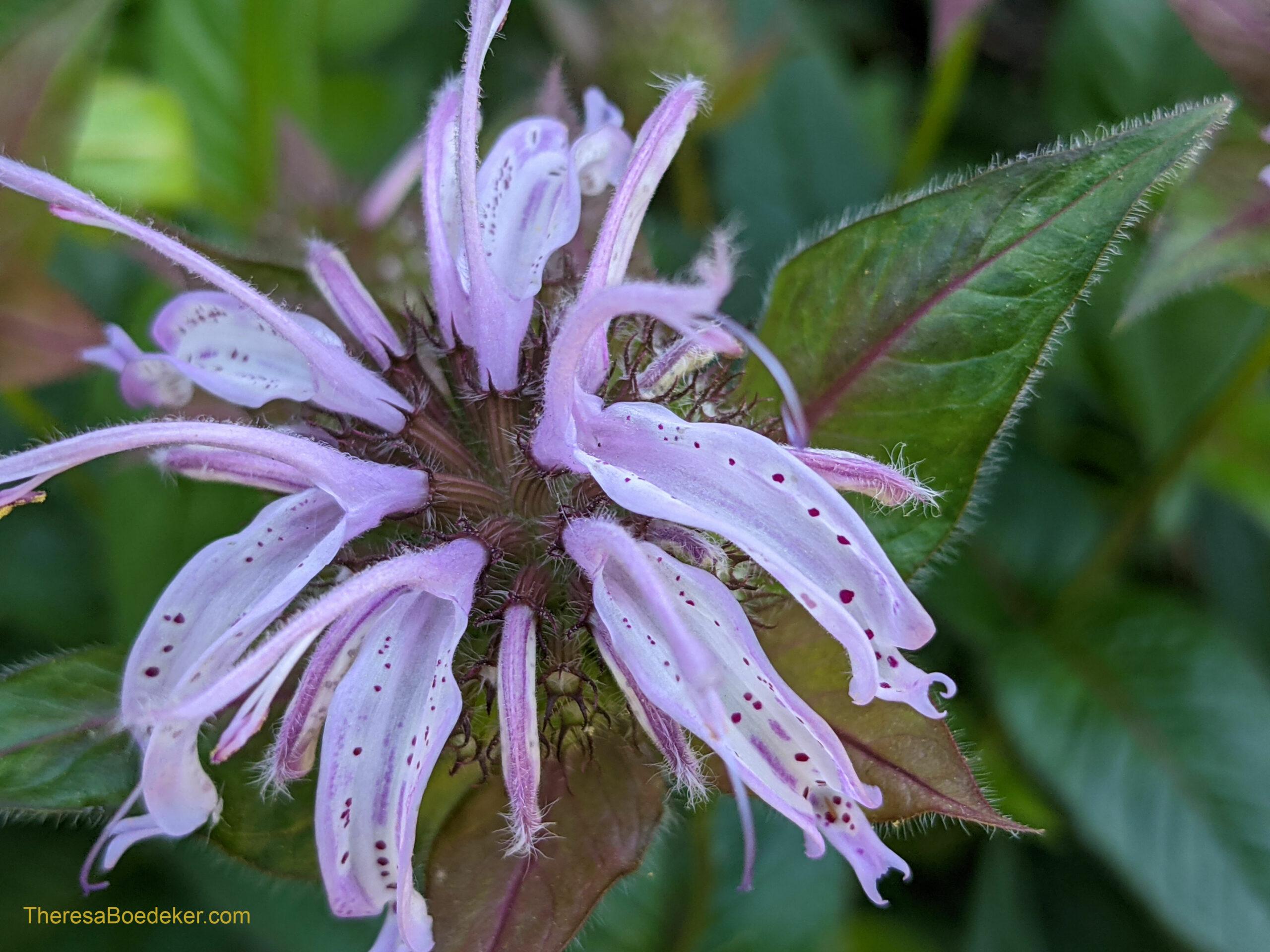 Latest posts by Theresa Boedeker
(see all)