We all want to be enough, so we use different measuring sticks to determine our self-worth. We yearn to be worthy, but don't know how to get there. In this article, Theresa Boedeker reminds us that our worth comes from God. It is a free gift that will change the way we see ourselves, others, and God.
---
Sometimes we value the wrong things.
Especially when it comes to people and measuring their worth.
We may place more value on work than we do people. Or value rules and laws over people. Or we may bully and ignore those who we see as beneath us and over value those who attain certain successful standards.
The religious leaders were like this. They valued something different than Jesus did. Many of their complaints to Jesus were about how he was valuing the wrong people. He was not valuing who they thought he should.
But Jesus was different from them and valued people. Old and young. Rich and poor. No one was outside his circle of concern.
He valued people, not for what they could do for him, but because of what he could do for them.
He valued people not because they could further his ministry and life goals, but because they were his ministry and life goal.
He valued people because they were his special creation. He intimately knew each one and came to free them.
People were not a steppingstone to him, a number, or a project, they were the reason that years before he had separated the light from dark and the ocean from land and brought a beautiful world into existence.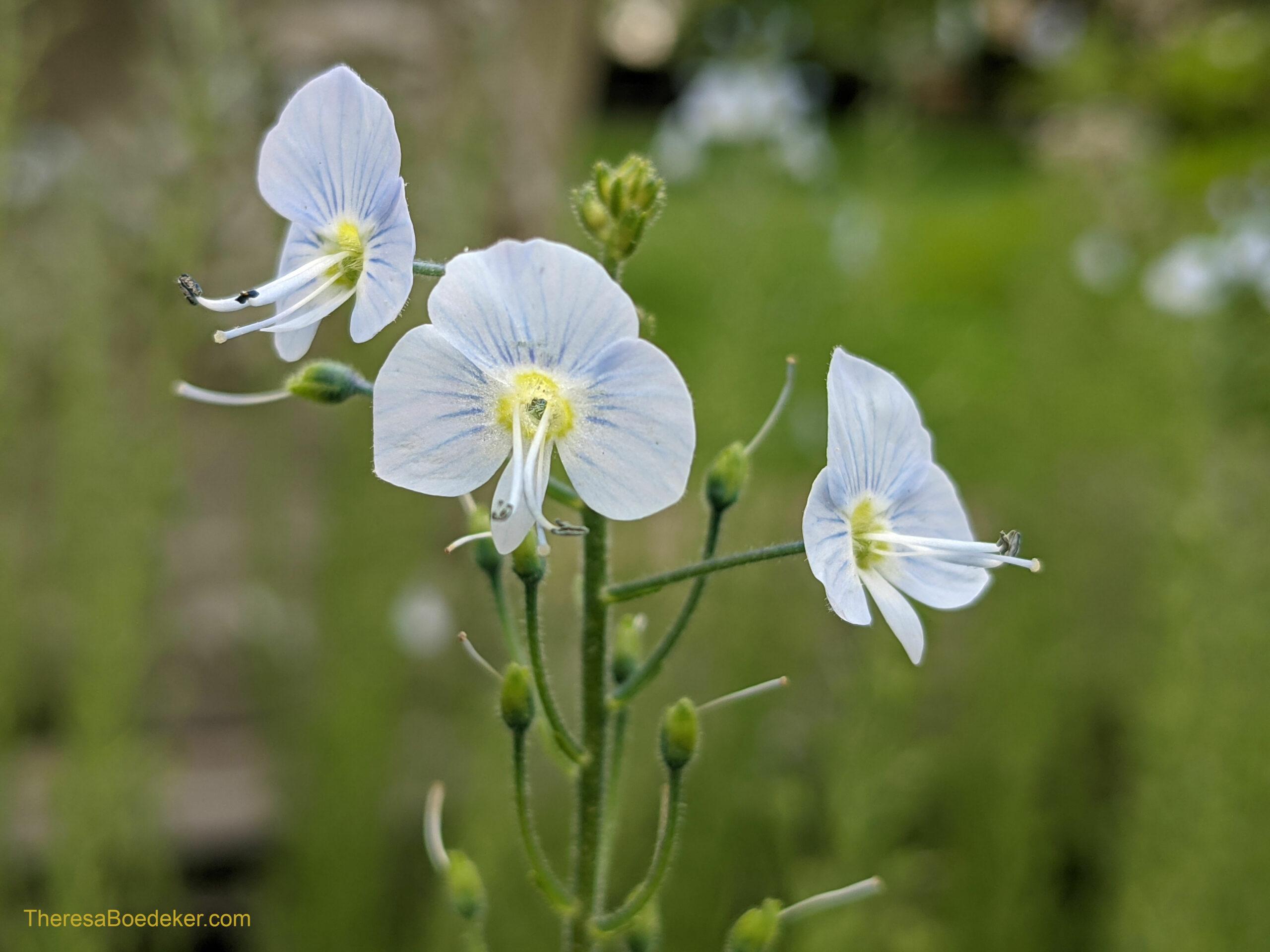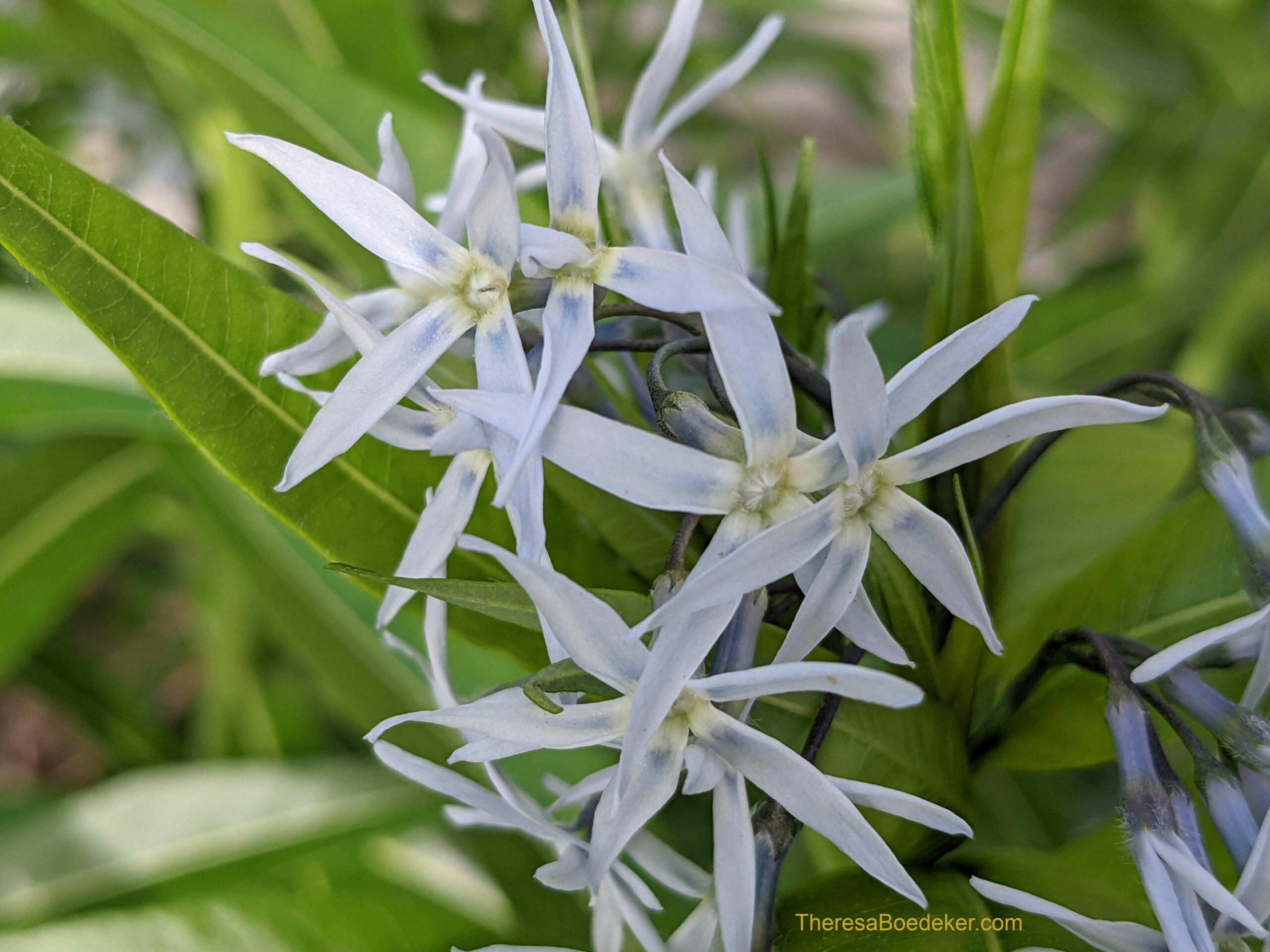 Measuring our self-worth is a trap.  
What God values never changes. It is the same today and tomorrow.
But from a physical viewpoint, worth changes and is a fickle thing.
What we as humans value, changes day to day. Just look at the many ways we determine our worth or the worth of others.
We humans have many measuring sticks or ways of determining our worth.
1. I said so – my declarations about me.
I can also say I am valuable, but others can argue with that statement and treat me differently then I want to be treated.
2. Performance – what I do.
If I get all A's at school, does that make me more worthy than the person who gets D's? And what happens when I slow down and cannot perform as long and as hard as I was able to? Or what happens if I get injured and can do nothing? Does my worth plummet to new lows? Who gets to decide how much and how high I should perform?
3. Appearance – how I look.
If my worth comes from appearance, that means at certain times of life my worth will be higher, but as I age it will dimmish. Also, who gets to determine what looks are most prized? If worth is based on appearance, then many of us will never meet the strict standards and be worthy.
4. Belongings – what I have acquired.
Does the money I obtain, the valuable art I acquire, the bigger house I live in make me more valuable? How much must I acquire?
5. Power – position and influence on others.
Is an influencer with millions of followers more important than a person with no likes? Is a doctor more valuable than a daycare worker? Does the level of power we attain within the family, church, work, clubs and government determine our worth?
6. The opinions of others – declarations of others.
If enough people say I am valuable, perhaps that makes me worthy. But then how do I get their good opinions? And with the cancel culture and my fickle opinion changing day to day, what effect does that have on my worth?
7. Perfection – being enough.
Maybe our worth comes from us being enough. Rising to a level of almost perfection. Where we are enough, do enough, never slip up and are able to keep all the balls in the air like a beautiful symphony. Few can actually reach and keep these high standards of perfection.  What happens when we tire and drop a ball, or three? Are we then discarded into the "not worthy," "has been," or "never will be enough again" pile?
8. Keeping the rules – doing things right.
Do we believe we have to keep all the rules and do things the one right way before we are worthy? This kind of thinking permeates and develops the "them" and "us" mentality. Who makes the rules and decides which way things must be done? How do we know if it really is the best way? And if the rules happen to change, does our worth plumet to next to nothing?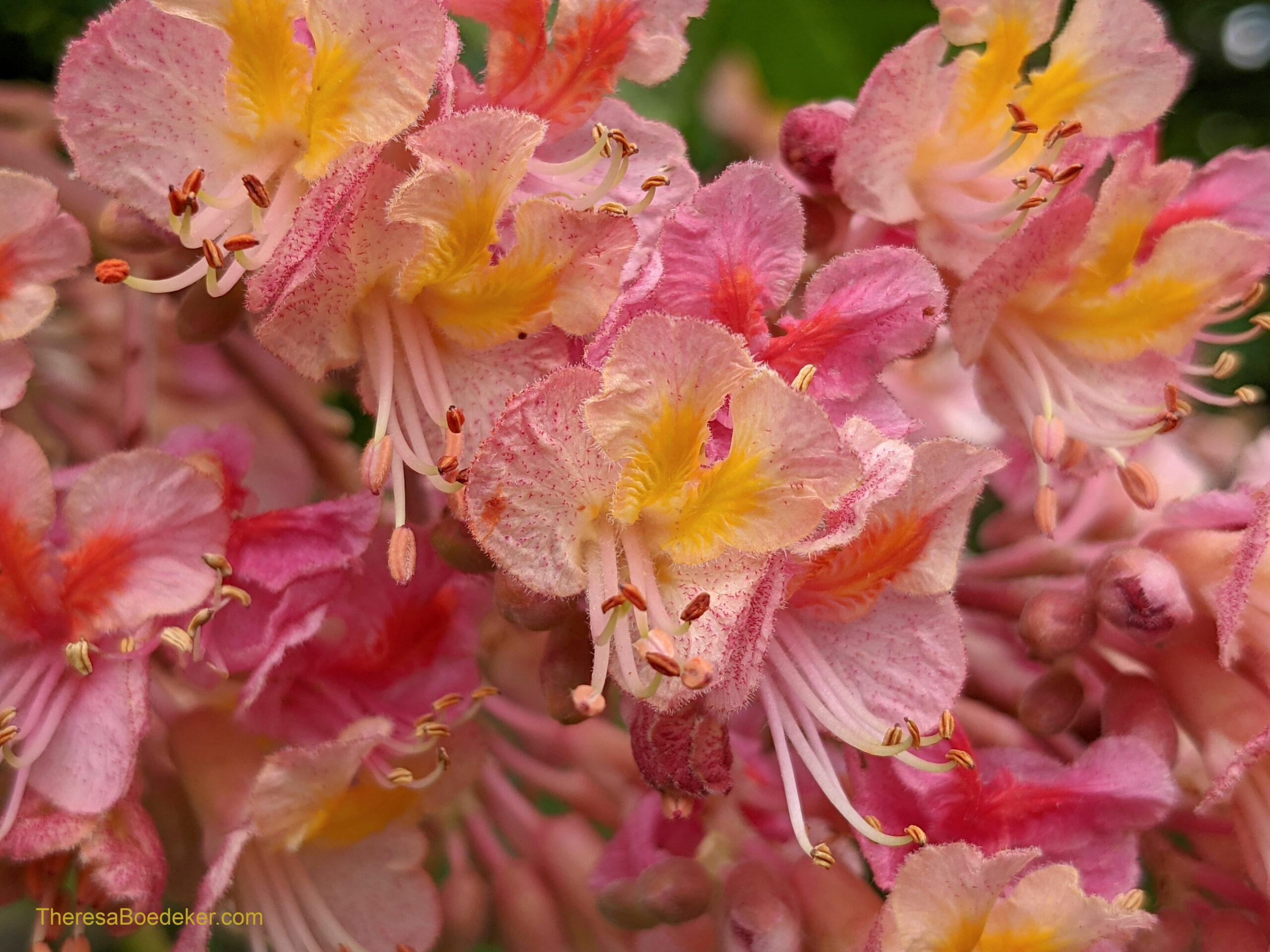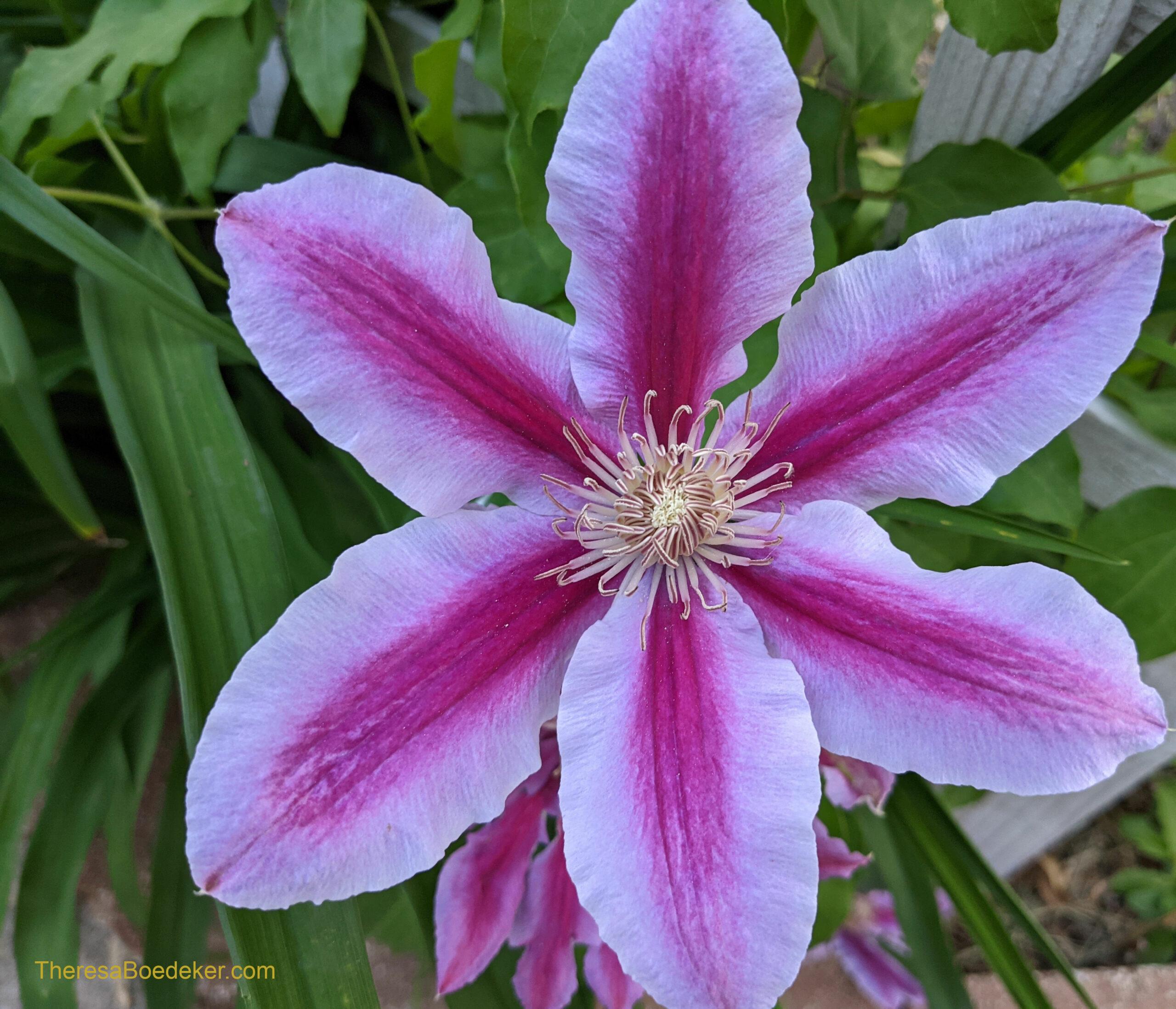 Where our value is really found.
We may laugh and even cringe at some of these measuring sticks we as humans use to determine our worth and the worth of those around us. But if we are honest, we use some of these measuring sticks on ourselves and others.
Many of us live like these things determine our worth and value. We perform and then perform some more. We try to rise in power and in the esteem and opinion of others. We focus on our appearance, say we are valuable, and strive to be perfect.
We are caught on the treadmill of not enough. Of trying to measure up.
We look for our worth from others, from ourselves, from trying over and over to be and do enough, when all we need to do is look up. All the way up to God.
He created us. He calls us beloved. A treasure. He says we have worth. He has action to back up his words. Not once has he stopped loving and being concerned for us, the human race. He sees our strengths, weaknesses, good points, sins, and flaws, and still he runs to greet us when we come to him.
He offers multiple good gifts, rescues us from ourselves and removes our sin, gives us every solution to our problems, promises us an extravagant future life, and still, we doubt him. Look to others and ask them to say we are enough.
The treadmill of not being enough is exhausting, but it is hard to jump off and really believe we are valuable because God created us and says we are. It seems too simple. It seems like we are left with nothing to do, nothing to work for.
But that's wrong. We have a part to play. We have to believe God. Trust him. And live like we are valuable, like we no longer need to measure ourselves and others.
Sometimes it is harder to believe the truth, than it is to release our hold on a lie.
We are afraid to look God's love in the face. Afraid it will require too much of us. Afraid it is not real and will disappoint. Afraid to believe it could be true of us.
And yet everything God says is true. He keeps his promises. Pursues us. Sent his son to rescue us.
Still, we doubt. We look in the mirror and wonder if we have worth.
Quit looking at yourself. Stop looking at other people. Quit trying harder. Stop trying to gain power, follow the rules, and be perfect. Stop comparing yourself to others and judging who is most important.
Just climb into your father's lap and let him hug you. Rest in his love. Enjoy his love. Believe the truths he says about you. Because it brings freedom from striving and trying to be enough.
It will allow you to love others, yourself, and God in ways you never have before.
He truly loves you just as you are.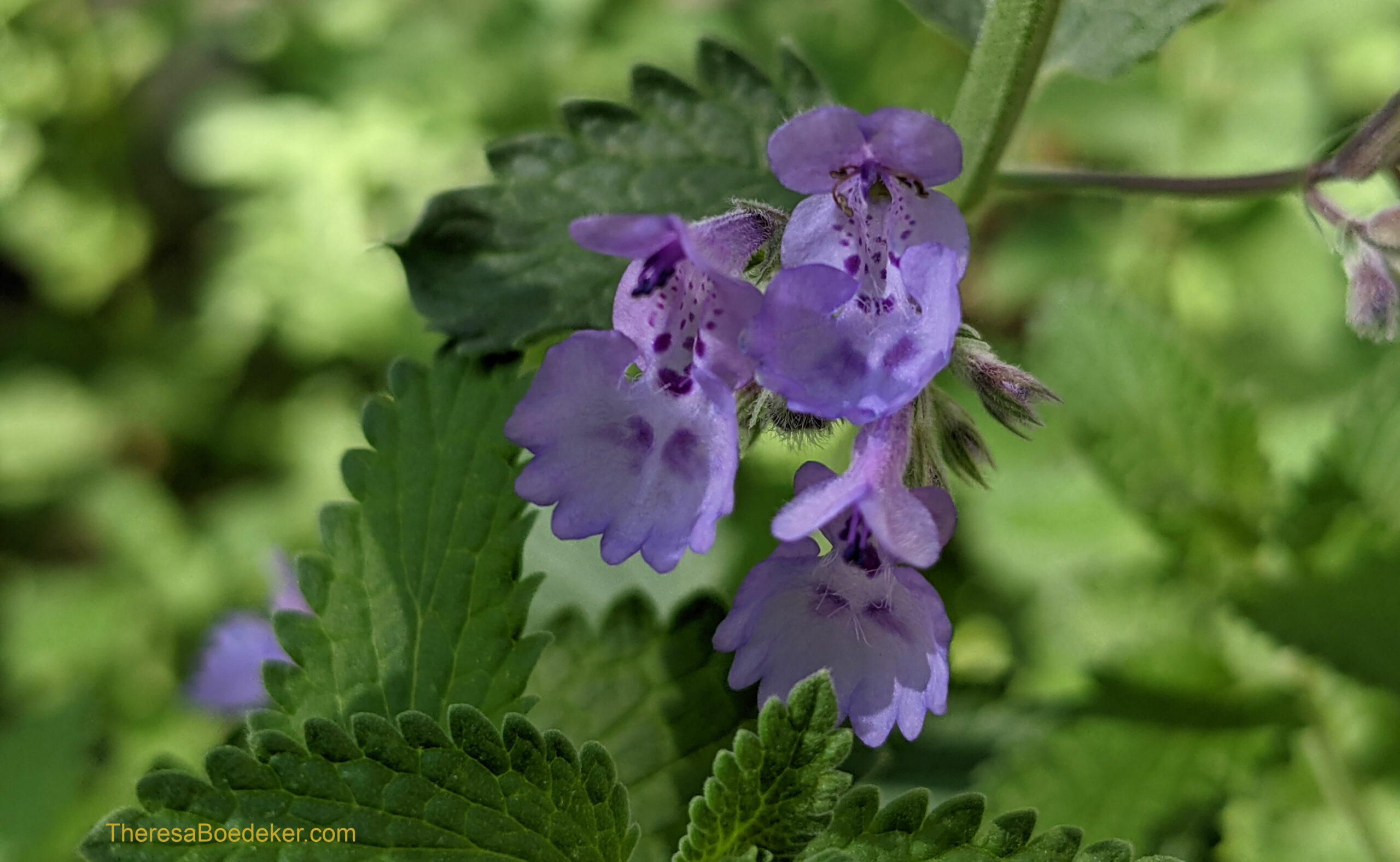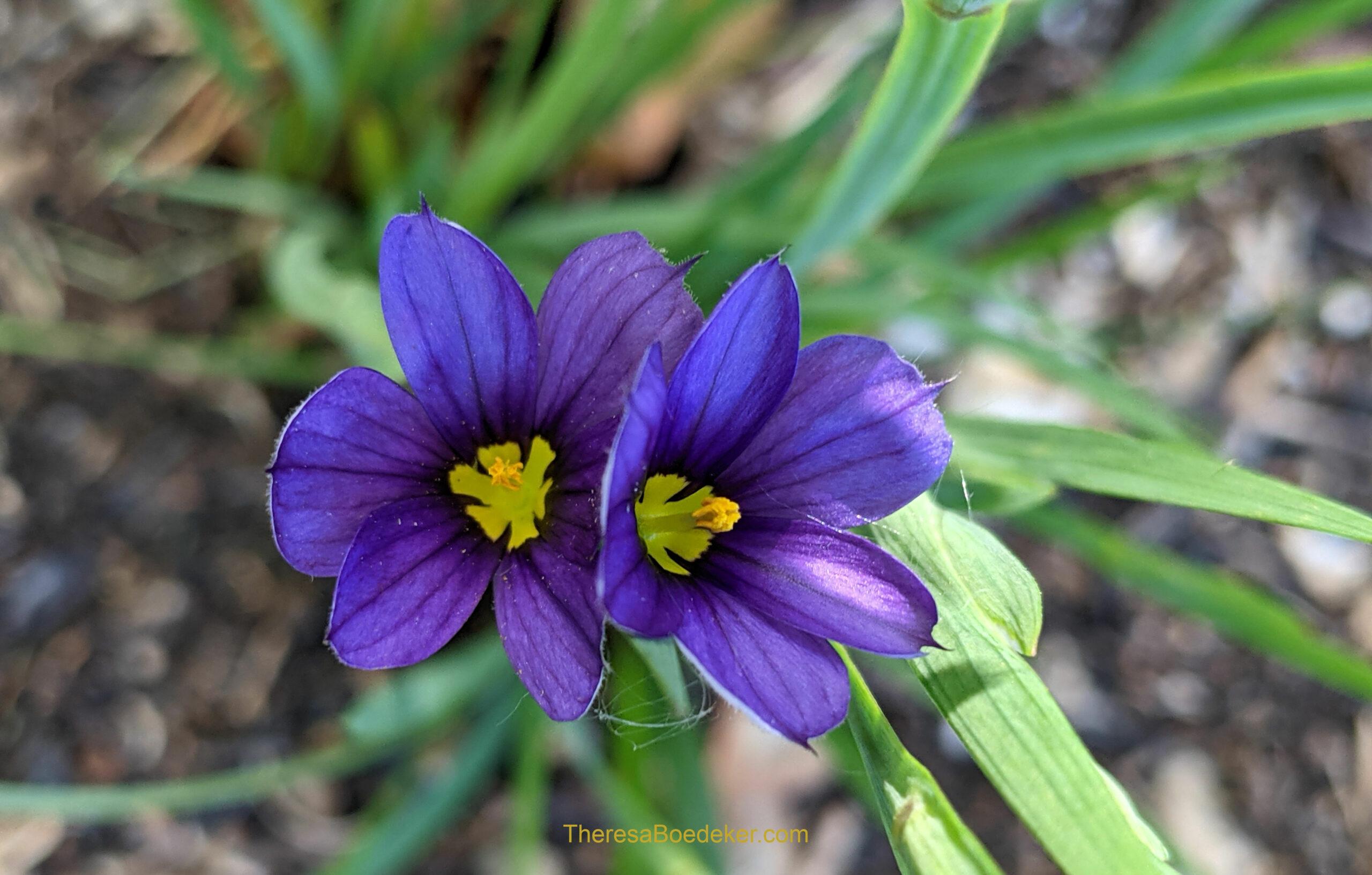 Stop doubting your worth? It's already been decided.
Until we believe this fundamental truth of God's great love for us, we will be trying to win people's favor, our own favor, and God's favor. We will be trying to earn God's grace, instead of just accepting his lavish gifts of grace, love, and sacrifice.
We have a choice. To believe God, or choose to use our own measuring stick, and submit to the measuring stick of others.
Problem is that the readings will never say we are enough. So, we will keep trying harder.
What will you choose? To jump off the treadmill of measurements or stay on?
If you jump, though, it won't be easy. But then neither is staying on the treadmill. People will still judge you using their preferred yardsticks, and you will still judge yourself sometimes. But always, you can remember your true worth and return to freedom.
It's not a once and done thing. It will start out daily, maybe more, of reminding yourself of God's truth about you. Choosing not to get sucked into what others say about you. Choosing to listen to God's opinion.
As you live like God's free child, the idea that you are worthy because of what Jesus did for you, will grow from an idea to a truth, and develop into a belief that will allow you to walk in freedom. No longer tethered to the measuring sticks we use with one another. And you will no longer be measuring others with human yardsticks.
When we know our worth comes from God, that his opinions and truth matter more than what we believe about ourselves, what others believe or say about us or how they treat us, we become free from the measuring-our-worth game. We quit striving to please people so much. Quit trying to make ourselves look good. Quit measuring ourselves against others. Quit being so judgmental.
We become free to please God and live in the path he is creating for us and be the person he is shaping us to be.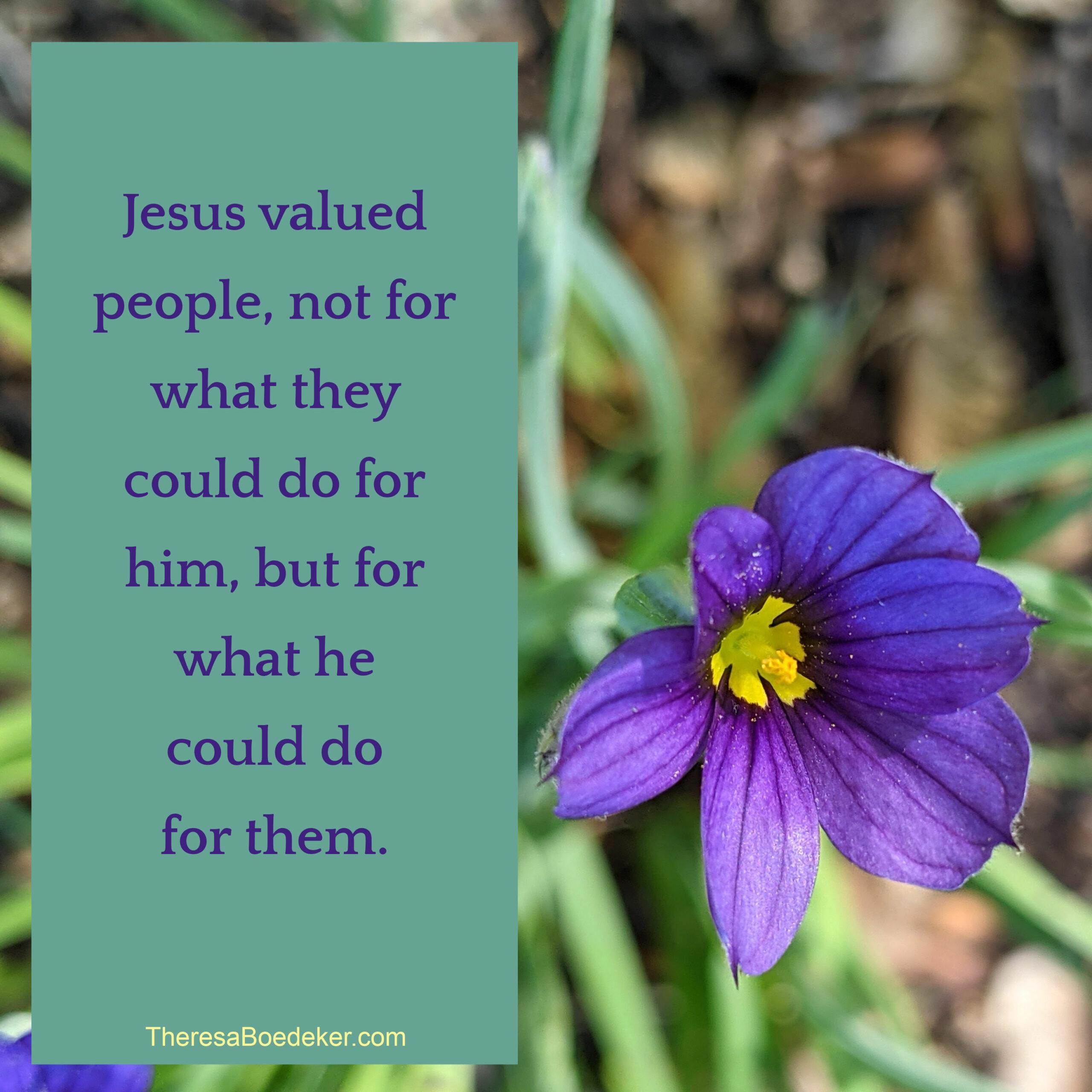 Remember you are bought and paid for, and loved more than you can imagine,
Theresa
PS. Barbara Harper has a post that discusses earning our worth and trusting God for our worth. Check it out!
If you have trouble believing God loves you, this book may help. It helped me. The God-Shaped Heart: How Correctly Understanding God's Love Transforms Us, by Timothy R. Jennings.
Join the discussion: The two measuring sticks I have used on myself are performance and other's opinions, but perfection was my go-to when I was growing up. What measuring sticks do you use on yourself? And what measuring sticks did I forget?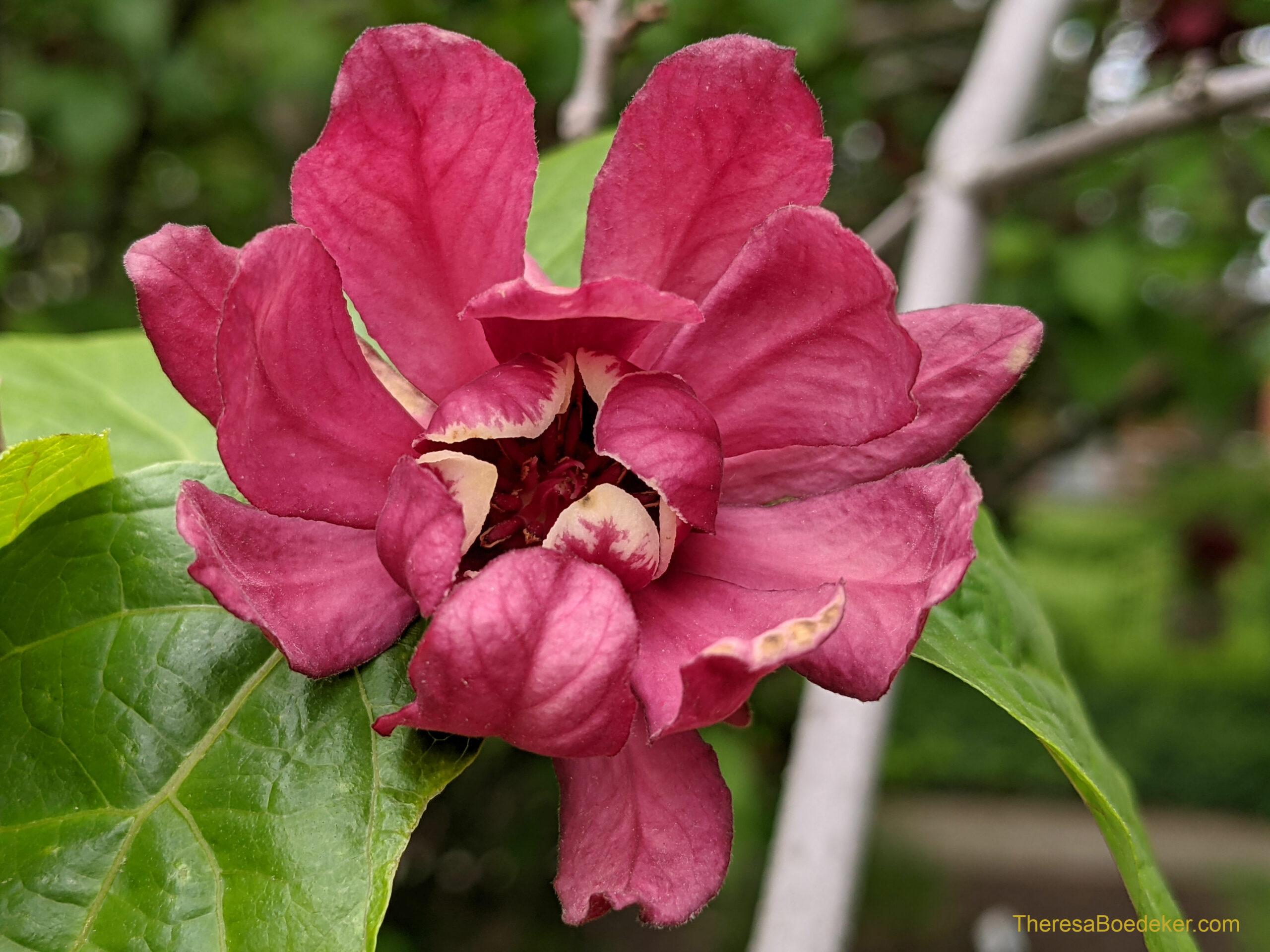 May link up at Maree Dee (#Grace & Truth), Anita Ojeda (#inspirememonday), InstaEncouagements ((IE Link-Up), and Jeanne Takenaka (#tellhisstory).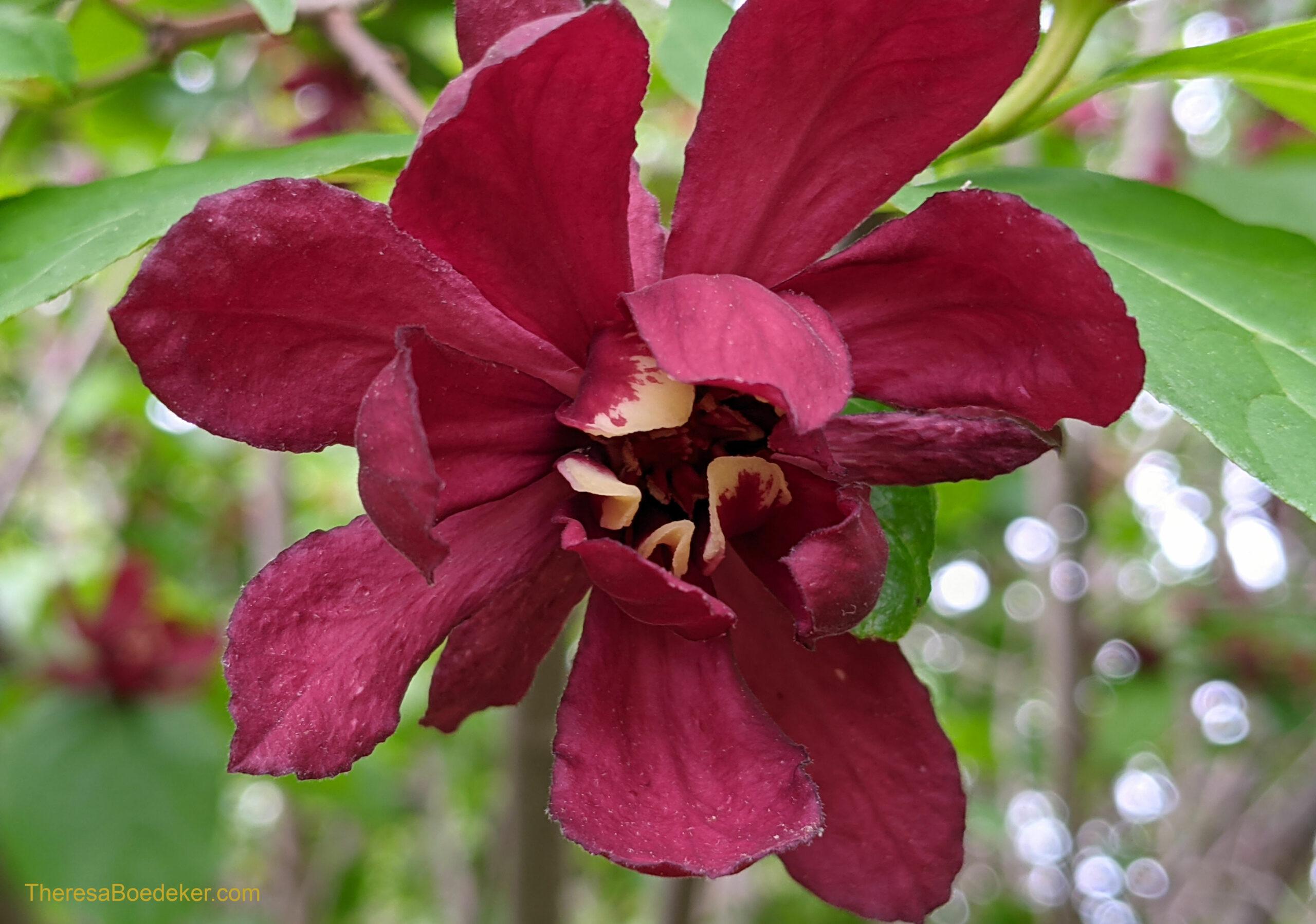 These red flowers look soft, but their petals are stiff and feel like wood shavings.
Latest posts by Theresa Boedeker
(see all)