Following the rules of color, was boring. And then . . .it wasn't.
---
I have grown to love color.
Orange, raspberry, lime green, tomato red, mango yellow.
But it hasn't always been like that. I would look, but not touch.
Only in the past two decades, or so, did I start surrounding myself with more color. Painting my walls bright colors, wearing more color, noticing color, and combining colors.
My favorite color growing up the red violet crayon in the Crayola box. It came with me to school, and it was the quickest color to diminish to a nub.
I could color with it, but not wear it.
"Red heads can't wear red or pink," mom would say.
Green was the outfit I received, while my blond sister got red.
"Choose clothes in neutral shades that go with everything else," mom would advise when I started spending my blueberry picking and babysitting money on clothes.
Browns, tans, greens, and cream began to fill my closet. Occasionally a wild large, flowered pair of Capri pants would sneak home.
"You wear those once and everyone will remember them," my mom said when she saw my jungle flowered pants.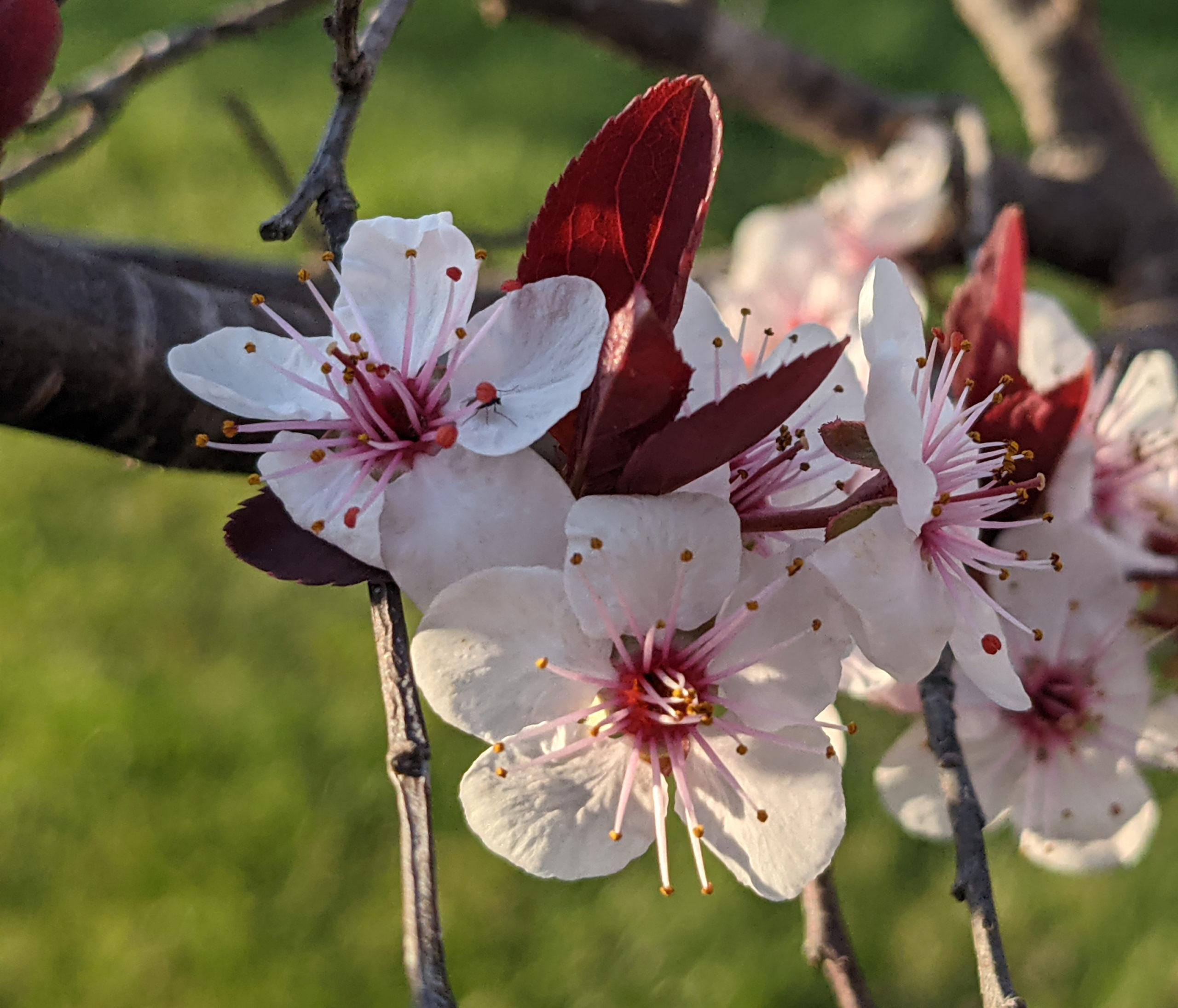 My mom, sister and I enrolled in a sewing class. The blouse and skirt I sewed were mushroom brown. Destined to go together and mix and match the meager wardrobe I already owned. The dress, a cream background with light brown swirls and petite brown flowers, was also destined to be unmemorable.
Mom chose a blue gray color for her skirt and blouse. Dark brown for a suit.
For her suit of a circle skirt and bolero jacket, my sister choose a bright orange fabric.
Instantly I was jealous. I wanted orange. I wanted something cute and bright. But I had already chosen the dull tan fabric and it was cut and waiting at home.
Mom tried to talk my sister out of the vivid orange. Brown and blue were suggested, but my sister stuck with the crisp orange cotton.
"You'll wear it once and everyone will remember it," mom said.
She was right. People remembered her cute bright outfit. They complimented her over and over again on it. And every time she pulled it on she sparkled and smiled and was bright herself, like a radiating star.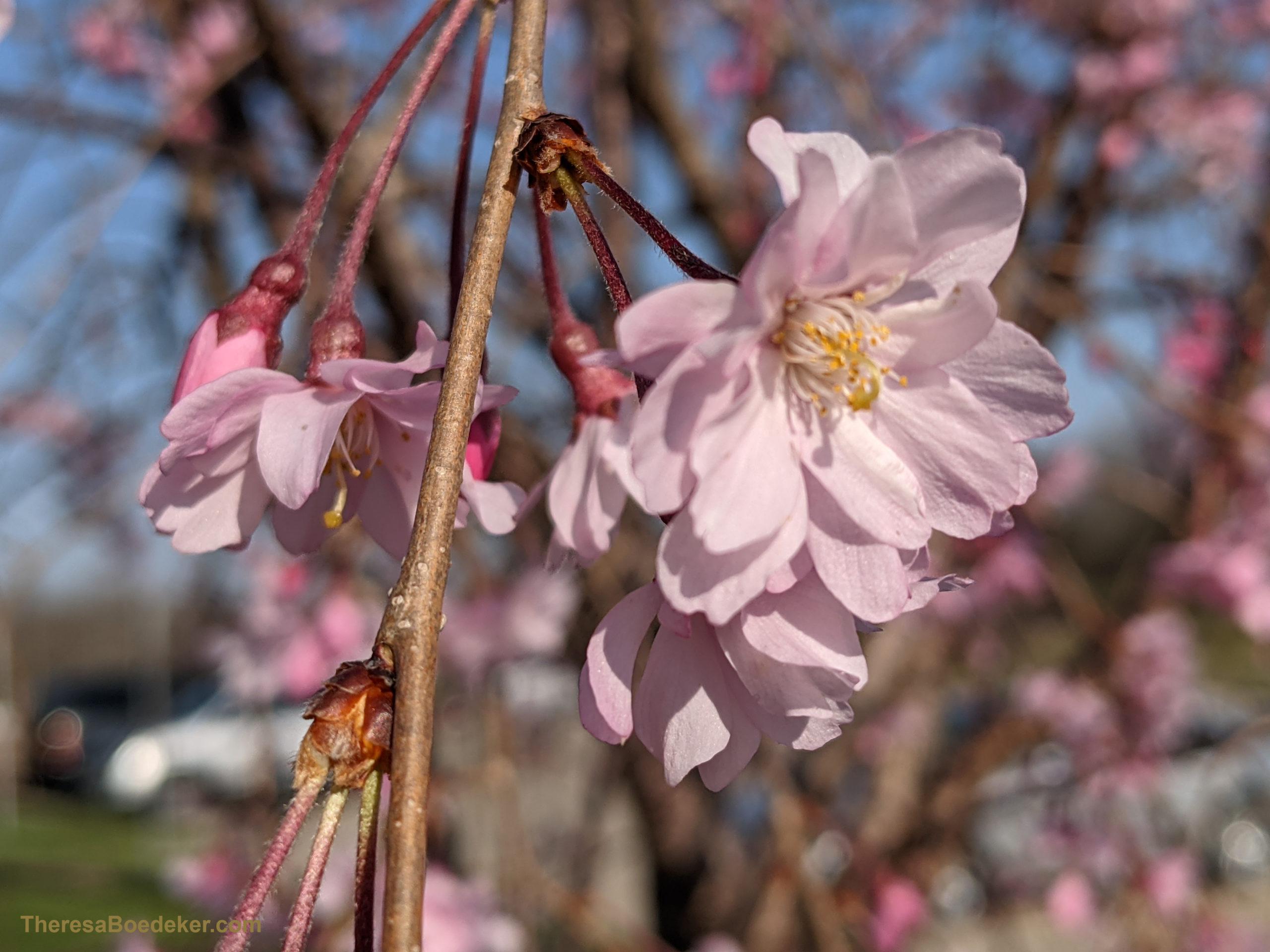 The years passed and I stayed safe with my greens, browns, blues, and other dull colors. I followed the rules I had learned. My clothes were safe, neutral, and unremarkable.
I approached my clothes and their colors like I had my spiritual life.
Follow the rules to the letter and little joy remains. I didn't see the rules as providing freedom and creativity and encouraging differences. I didn't see the rules as love and protection. I couldn't get past my greens and browns and realize that orange and pink can go together. Yellow and purple. Orange and green.
Slowly my spiritual understanding expanded. And my clothes began to deviate.
One day I went clothes shopping, and all the clothes were bright, alive, and happy. I came home with new colors to add to my closet. I found pinks and orangy reds that complimented my red hair. I began wearing the colors I liked. Painting my walls and surrounding myself with color.
I discovered I liked color. I discovered freedom within the rules.
I quit caring about whether everything I bought would coordinate with all my other clothes. I stopped worrying about whether people would remember my bright skirt or vivid shirt.
I wear what I enjoy and what I like.
Sometimes I wear pastels, subdued colors, maybe even a monochromatic outfit. And other times I am in that outfit that people will remember.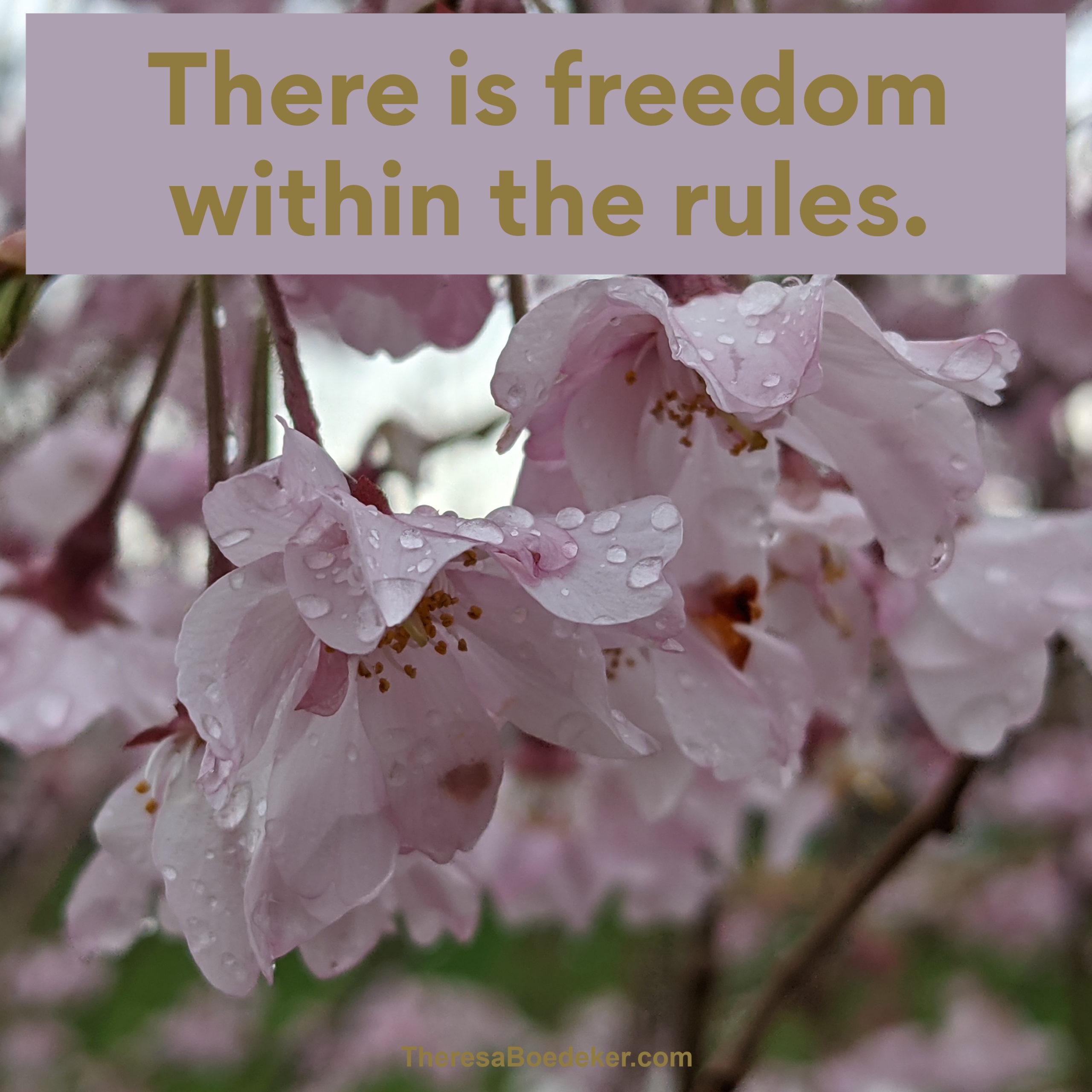 Thanks for stopping by. Keep remembering what's important.
Theresa
Discussion question: What are some of your favorite colors?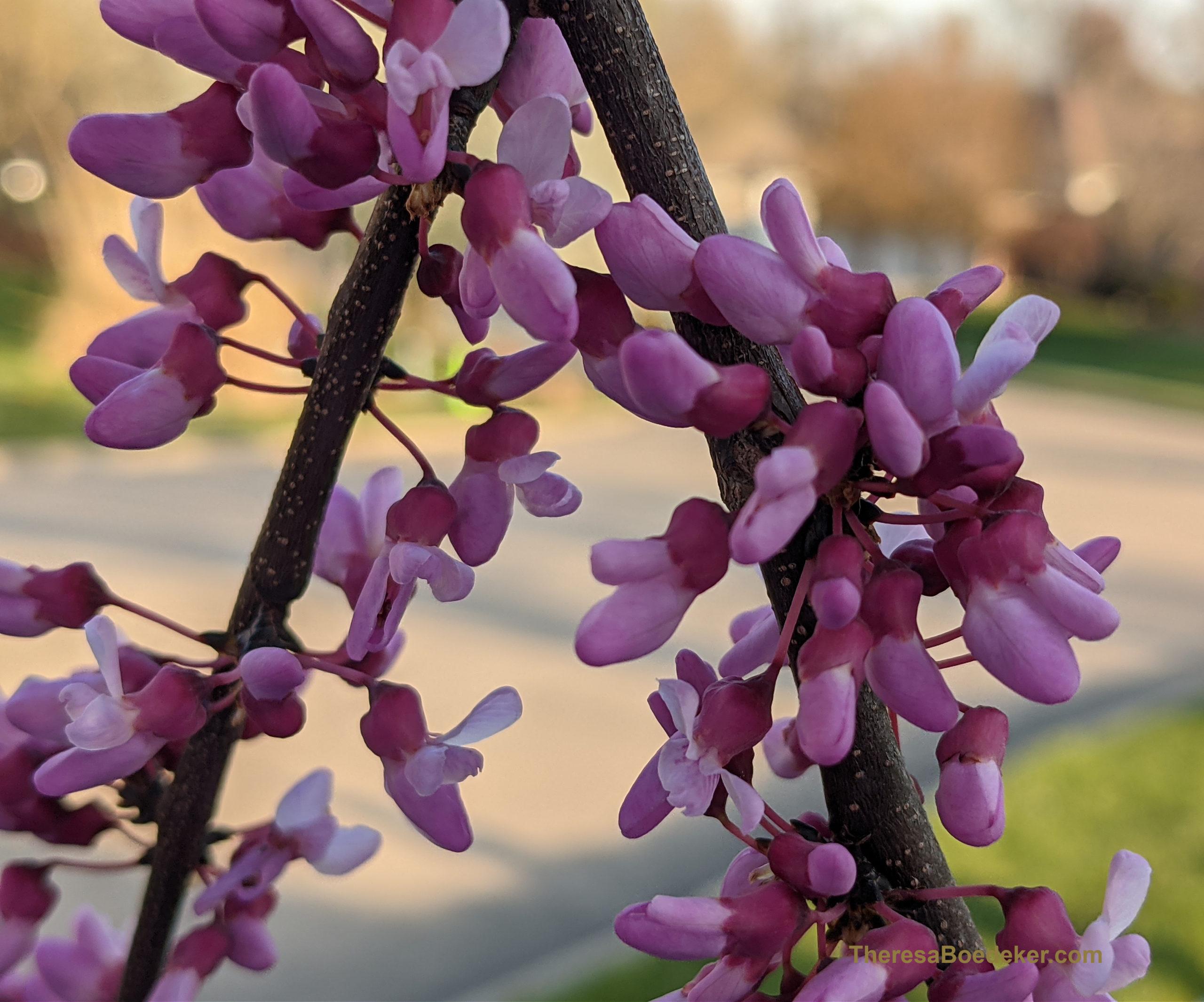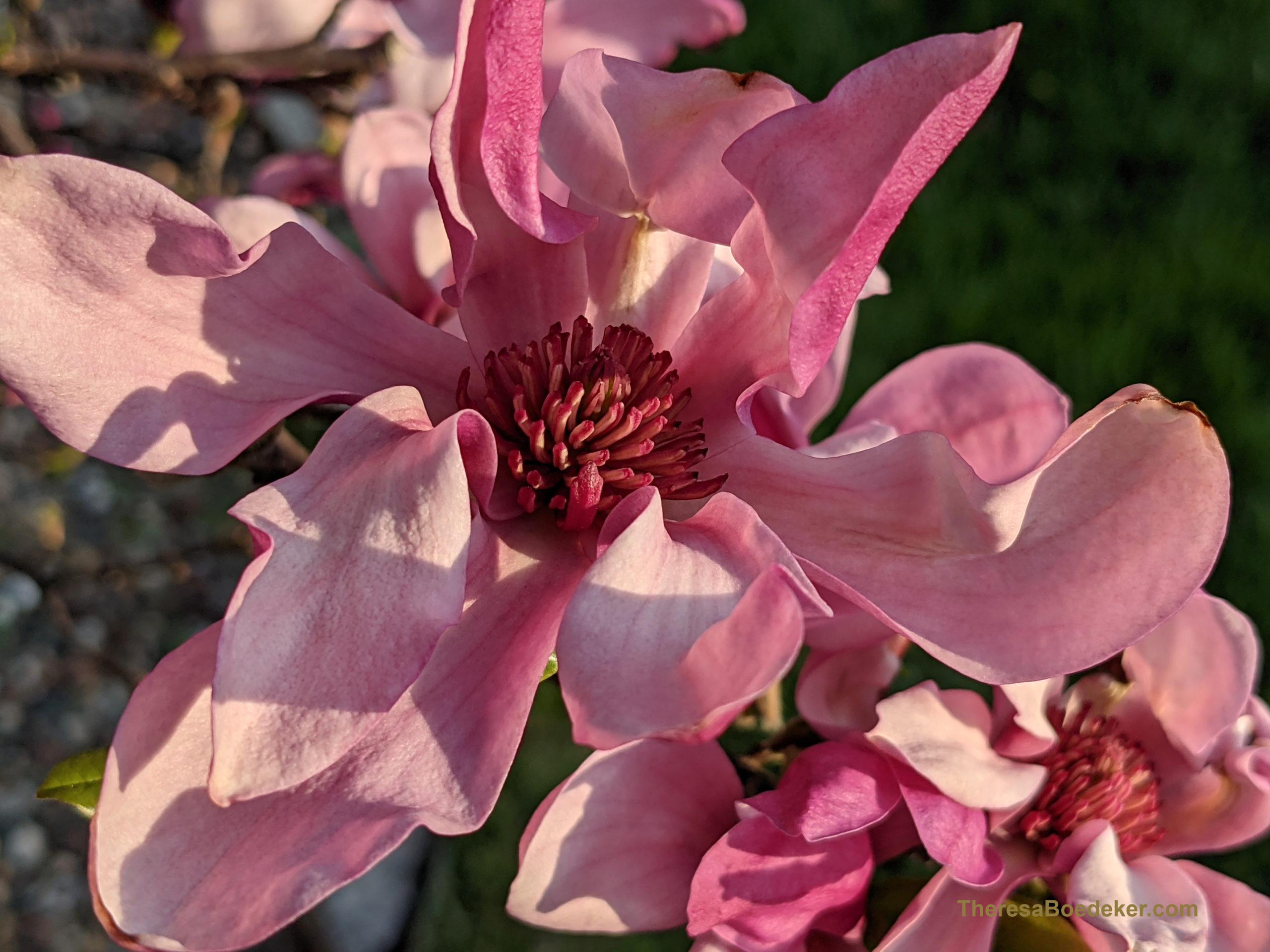 May link up at Crystal Storms (#HeartEncouragement), Maree Dee (#Grace & Truth), Anita Ojeda (#inspirememonday), InstaEncouagements ((IE Link-Up), and Jeanne Takenaka (#tellhisstory).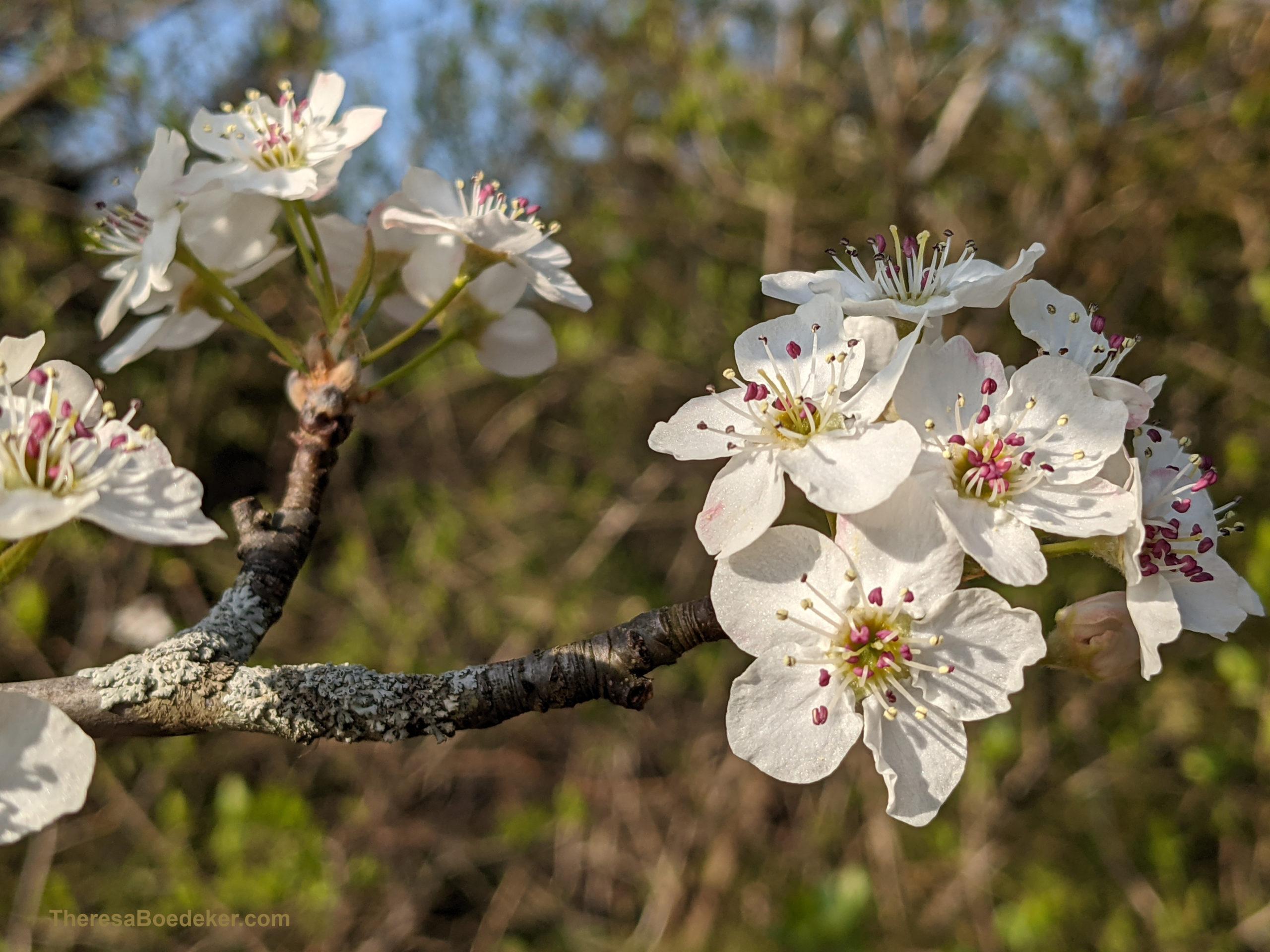 Latest posts by Theresa Boedeker
(see all)