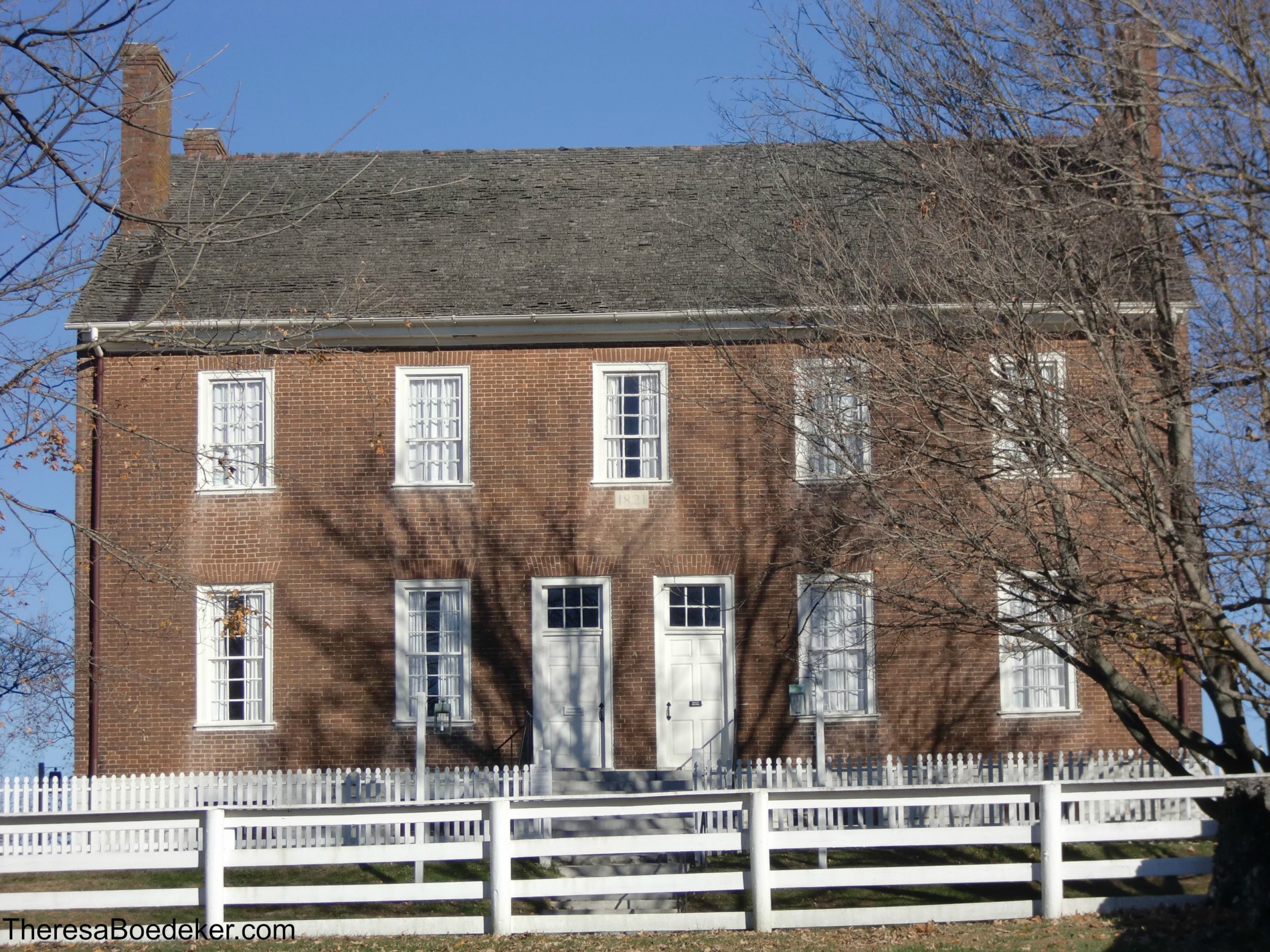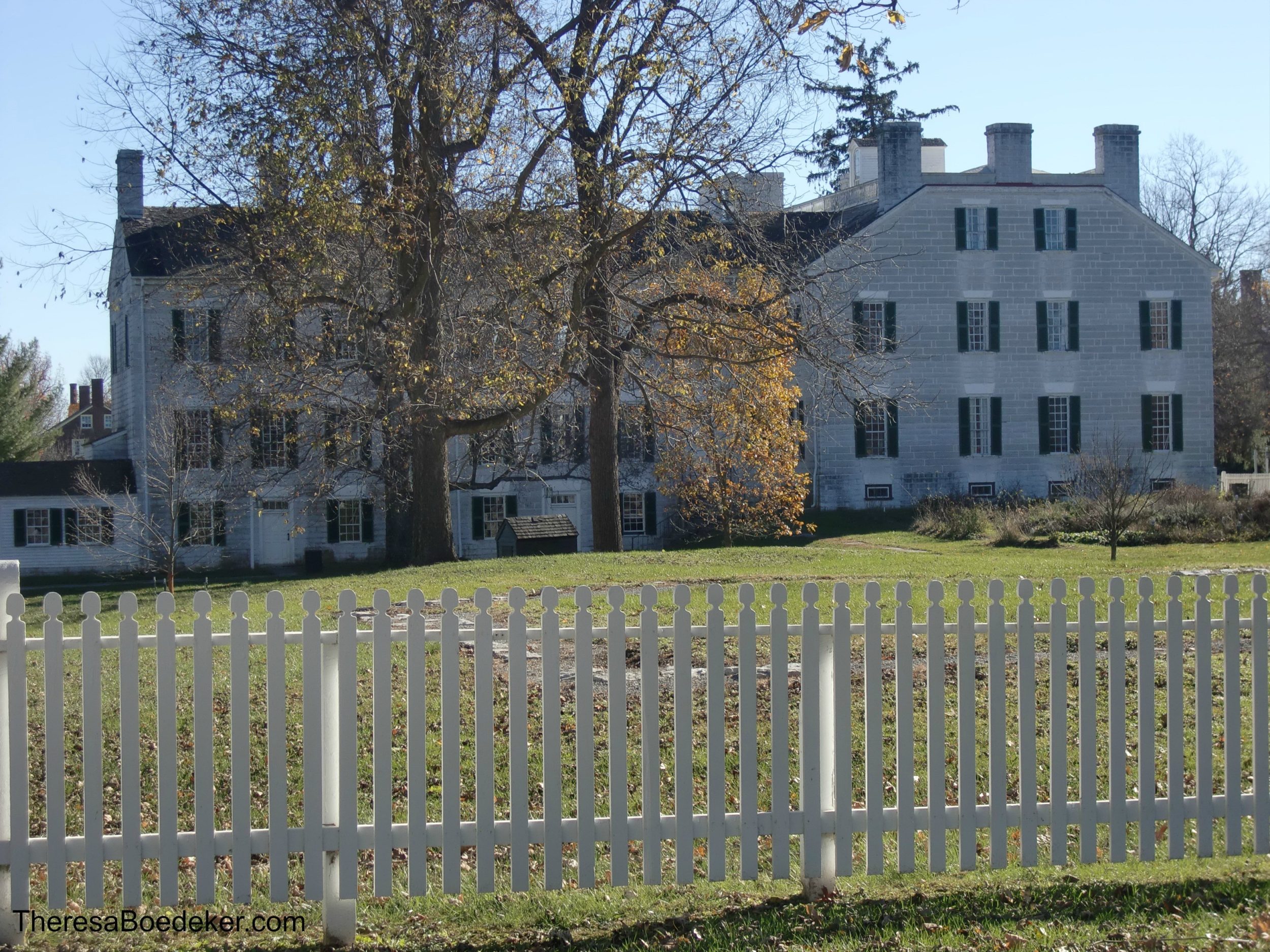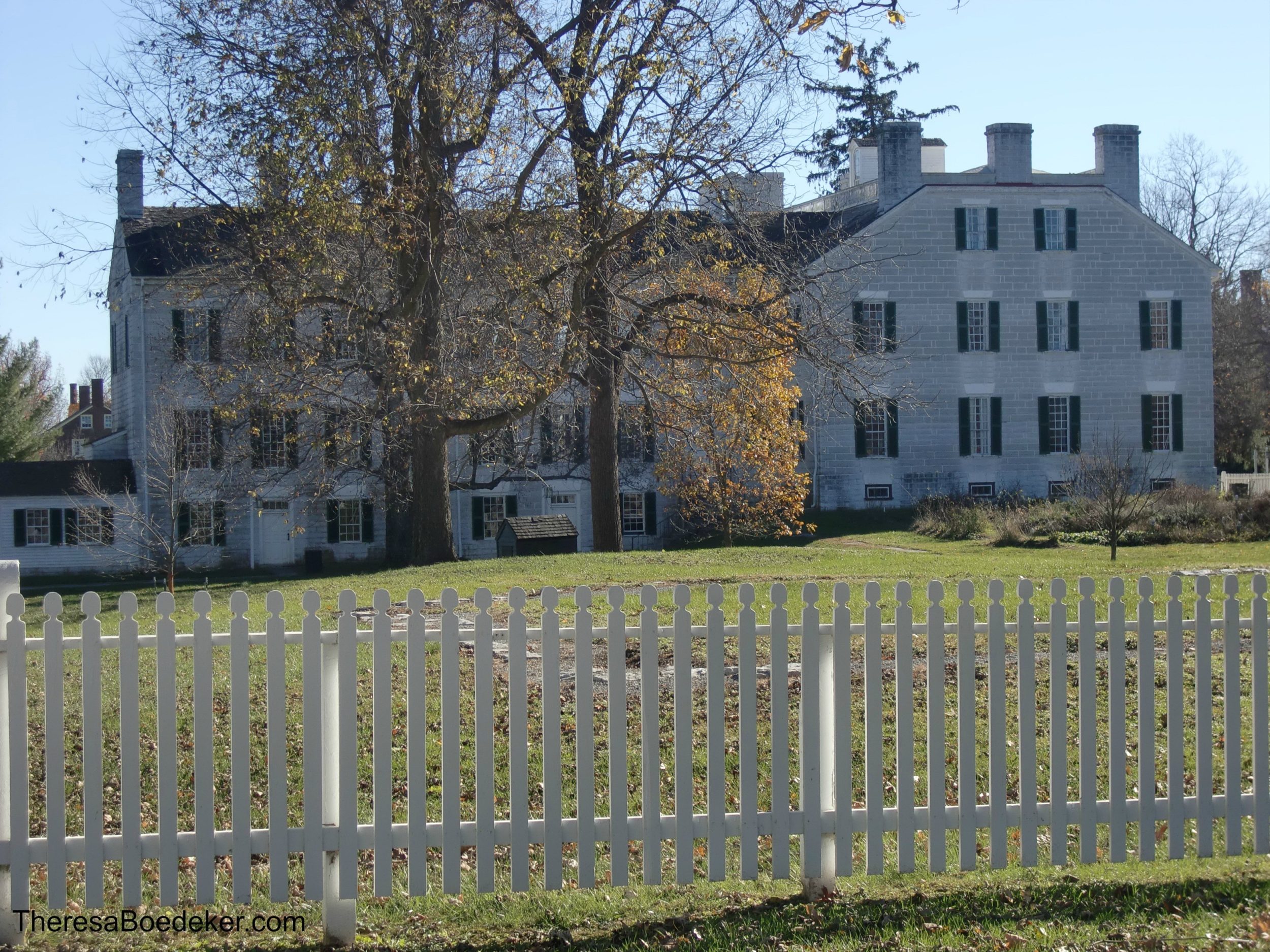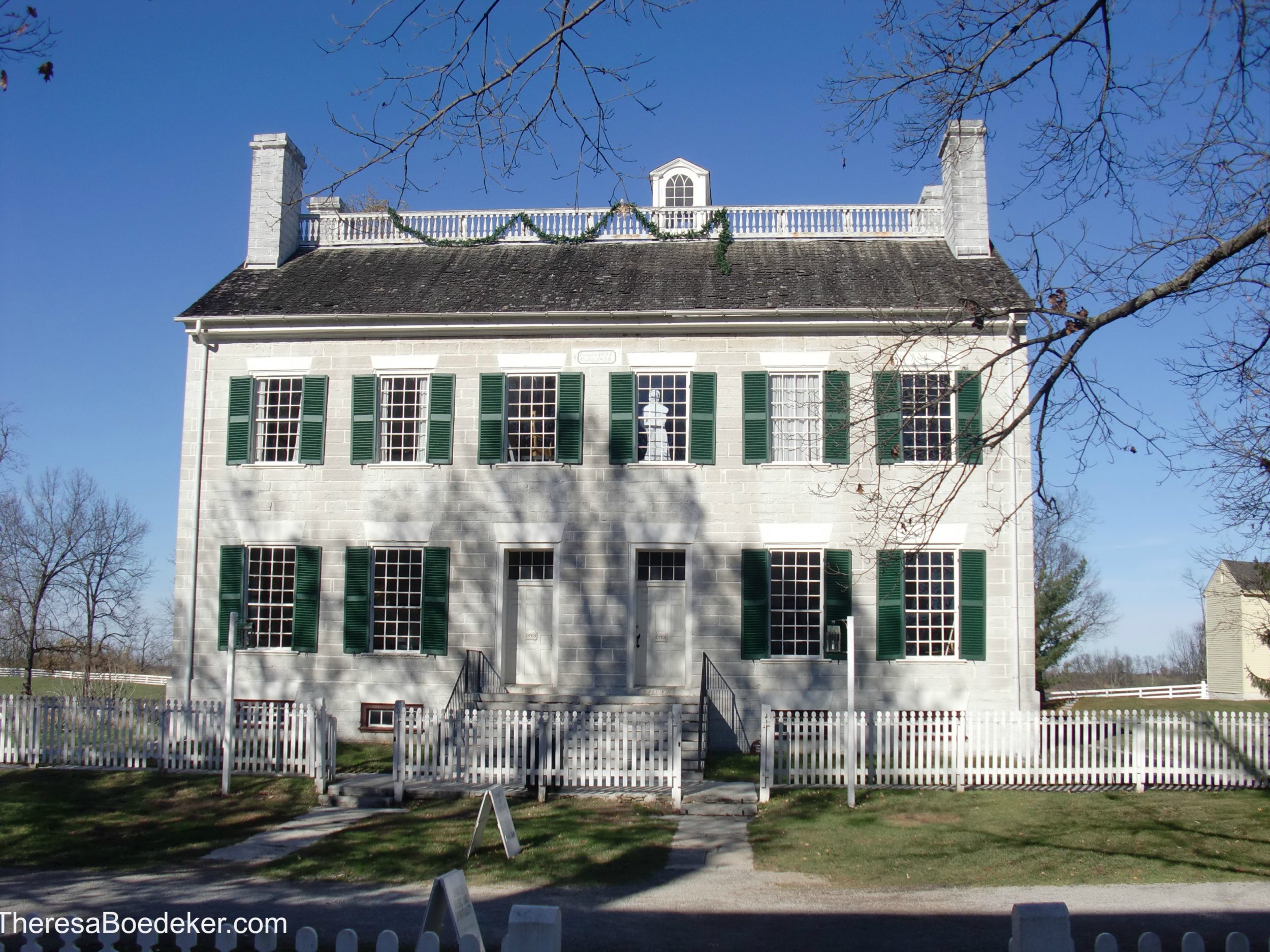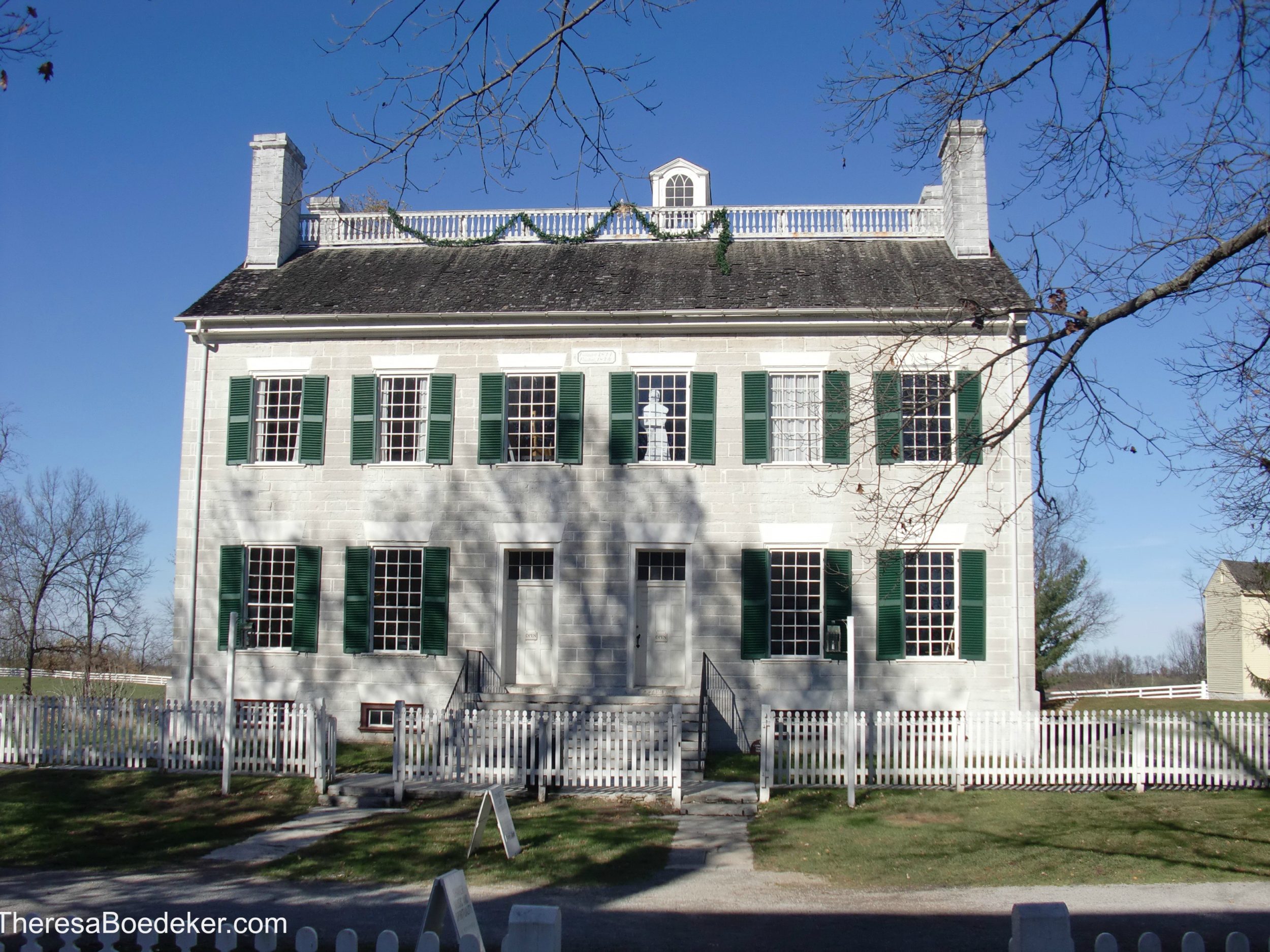 Some news from my corner of the state:
My Biggest Blunder: (or foot in mouth)
Two ladies and I were chatting. Along came the topic of looks and aging and being shocked when looking into the mirror.
Friend A: "My husband says I am beautiful, even with my defects."
Me: "Of course he does."
Friend A: "I notice the veins in my legs, but my husband says I'm beautiful."
Me: "Of course he does."
Friend A: 'No, I mean he says I am beautiful and he means it."
Me: "Of course."
Friend A: 'He sees me as beautiful even when I don't see myself that way."
Me: "Of course."
Friend A:  "He does, Theresa."
I notice she is looking at me intently. Friend B is silently looking at me intently. I realize they are trying to communicate something to me. I pause, and then realize that both these friends are thinking I mean, "Yeah, like really? Are you sure he thinks that?"
I try to reassure friend A, who is truly beautiful in looks and spirit, "I believe he does. Your husband sees you as beautiful. He's not just saying that because he is your husband and he has to."
Friend A is looking at me very vexed now.
Me: "You are beautiful, real beautiful. I've always thought you were."
Friend B gives me the stink eye and changes the subject.
Lesson learned: Words have multiple meanings so stop when you are knee deep in the mud. That is, if you know you are in the mud puddle and sinking faster than a 2-ton truck.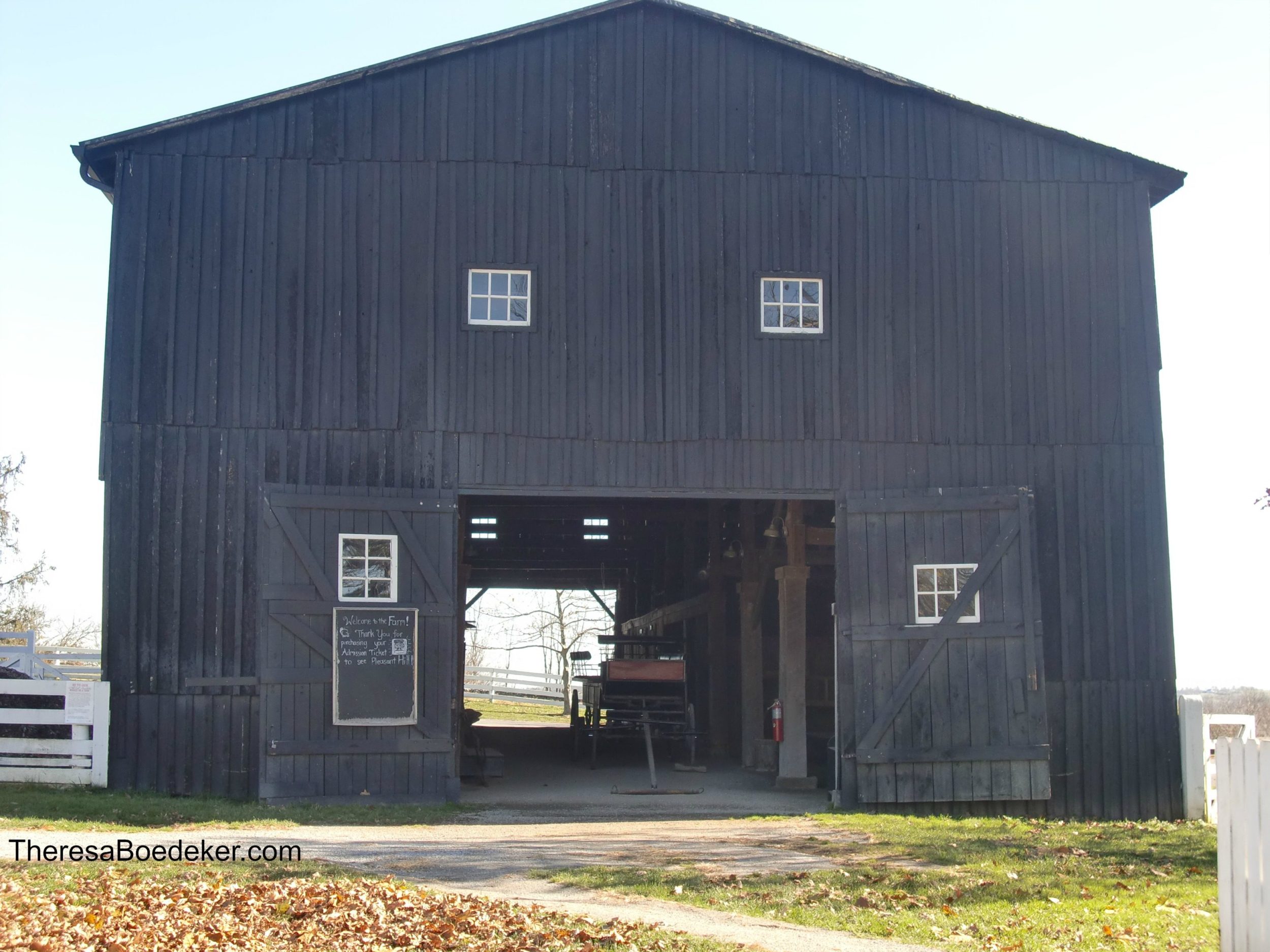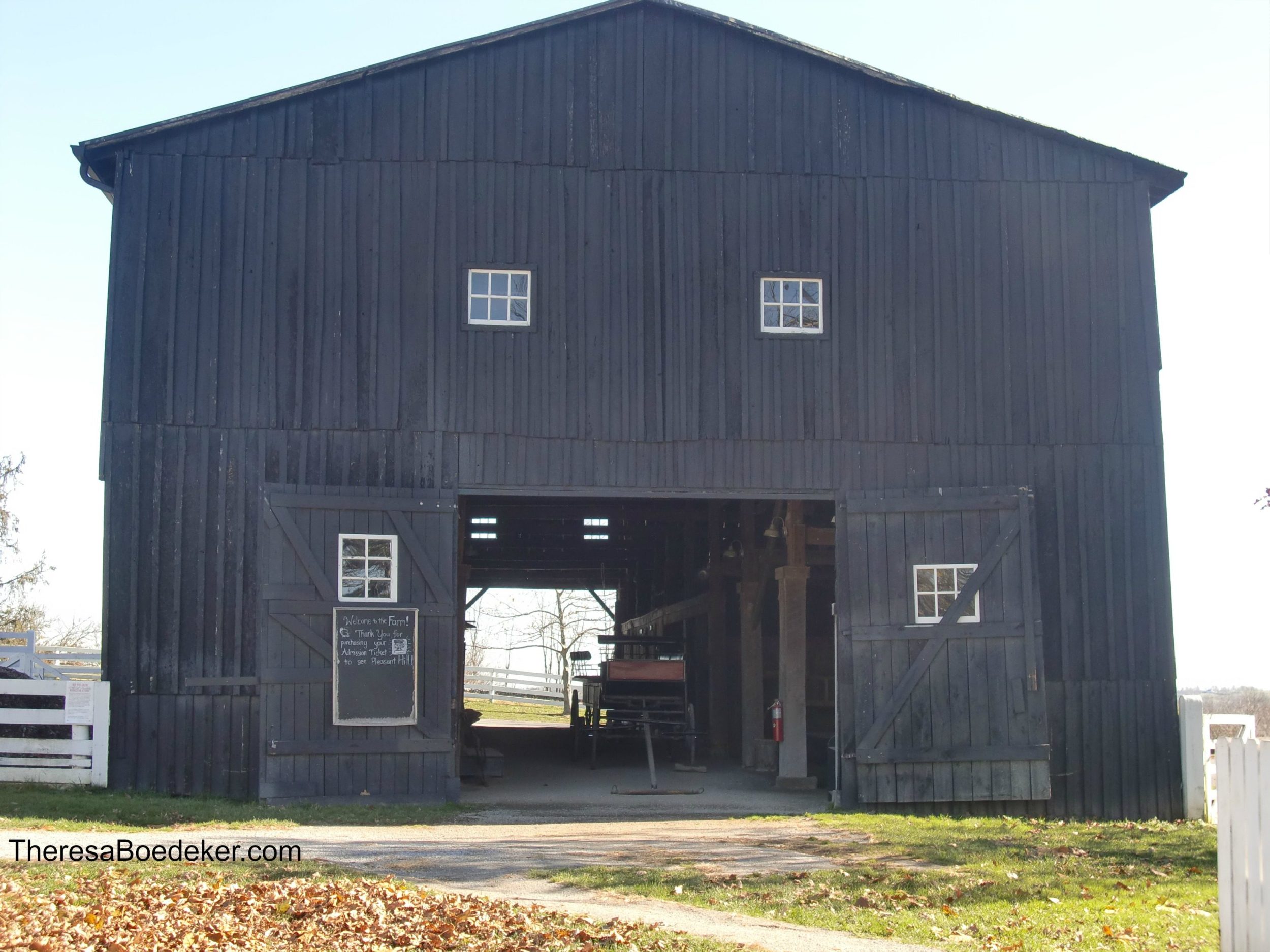 What I am loving:
My new mattress pad. It is so cushy and soft. I feel like I am lying on a pile of down comforters. It feels so good to go to bed at night and I want to snuggle down for longer in the morning.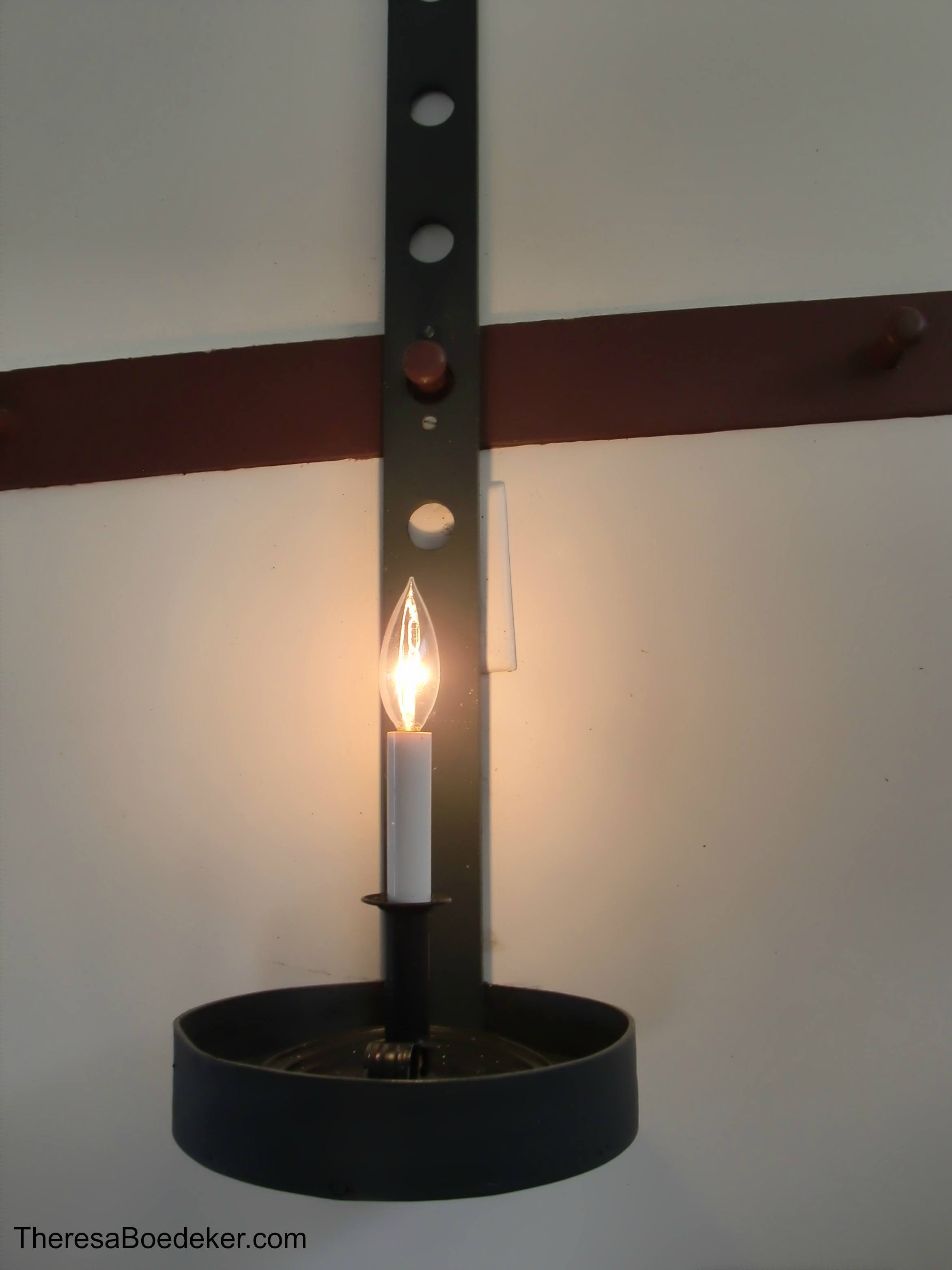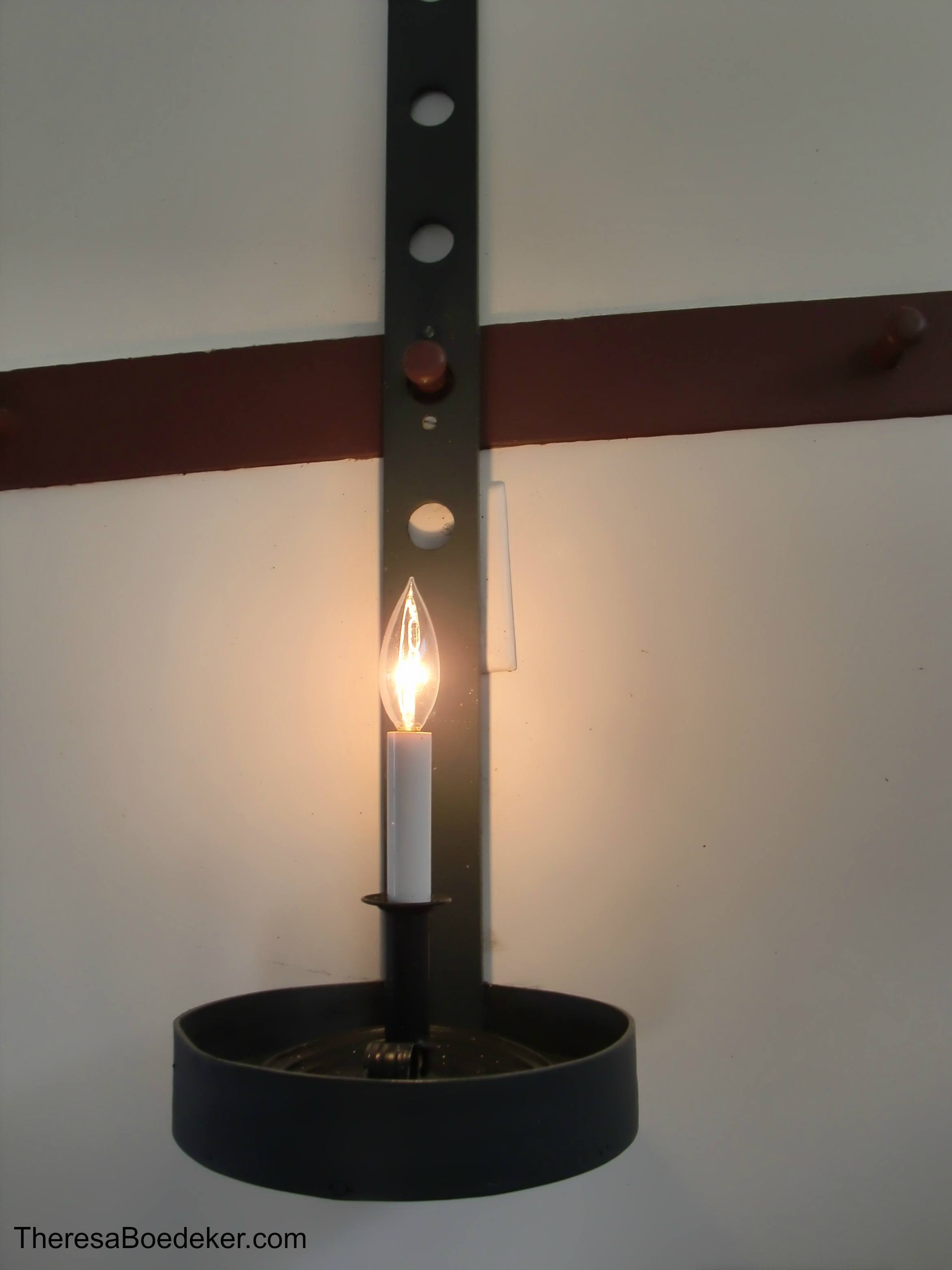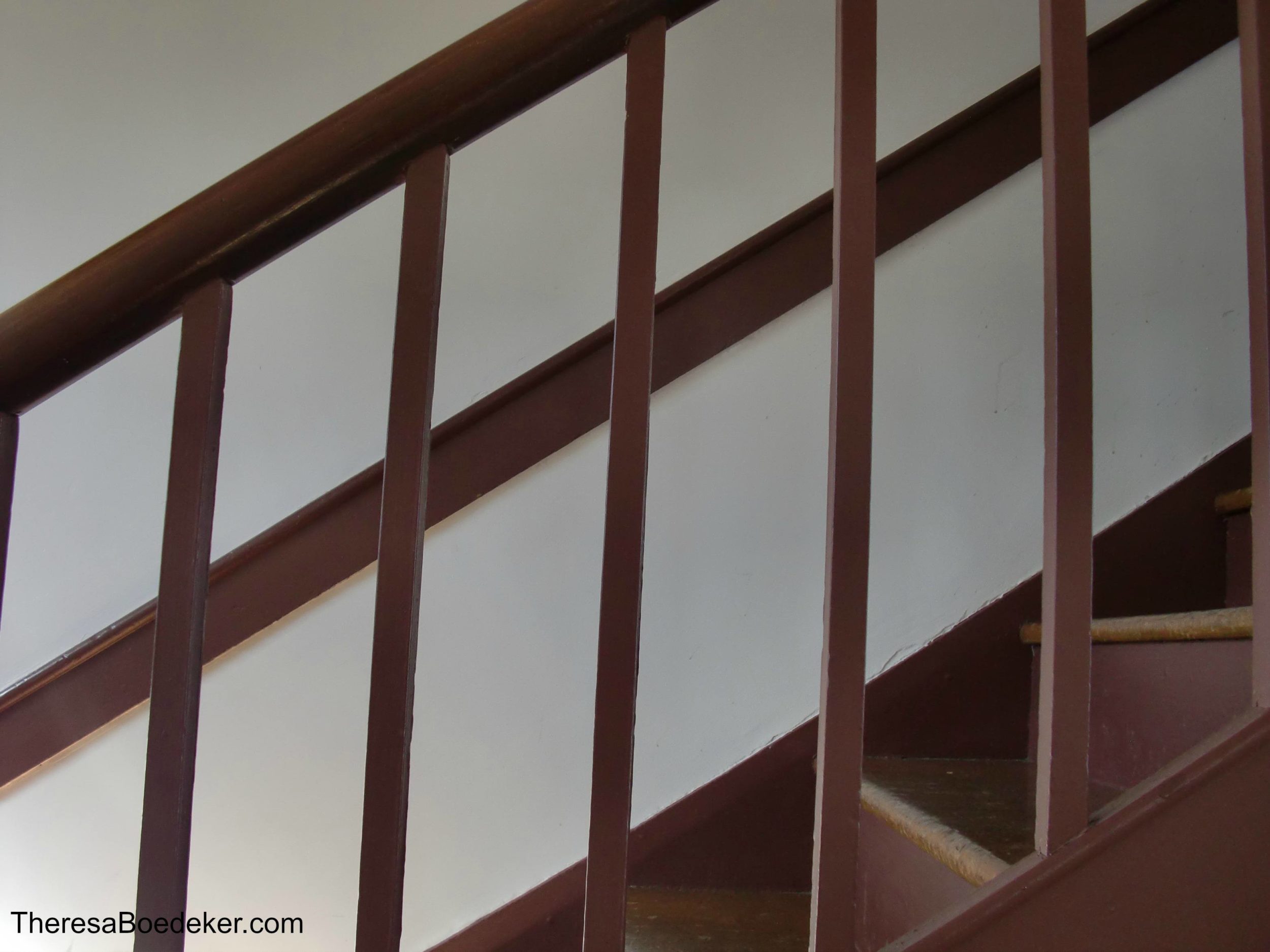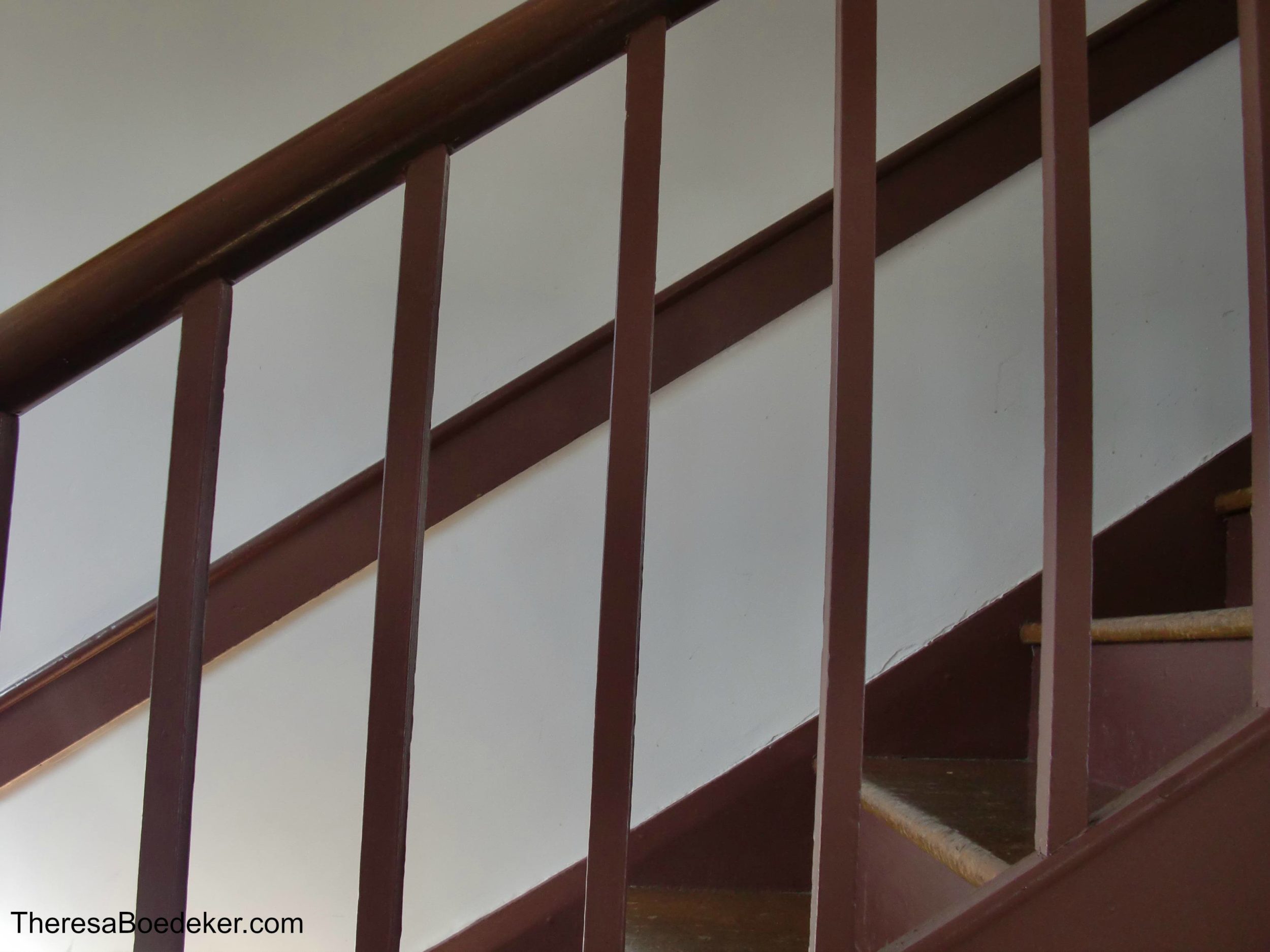 Favorite new drink:
Golden milk. A mixture of hot milk and spices. Delicious. Came across it in some magazine.
Add ½ tsp coconut oil, ½ tsp honey, ½ tsp. ground turmeric, ½ tsp. ginger, ¼ tsp ground cinnamon, 1/8 tsp ground black pepper to one cup hot milk (cow, coconut, nut, etc.). Stir well.
Can be served cold, but haven't had it chilly yet.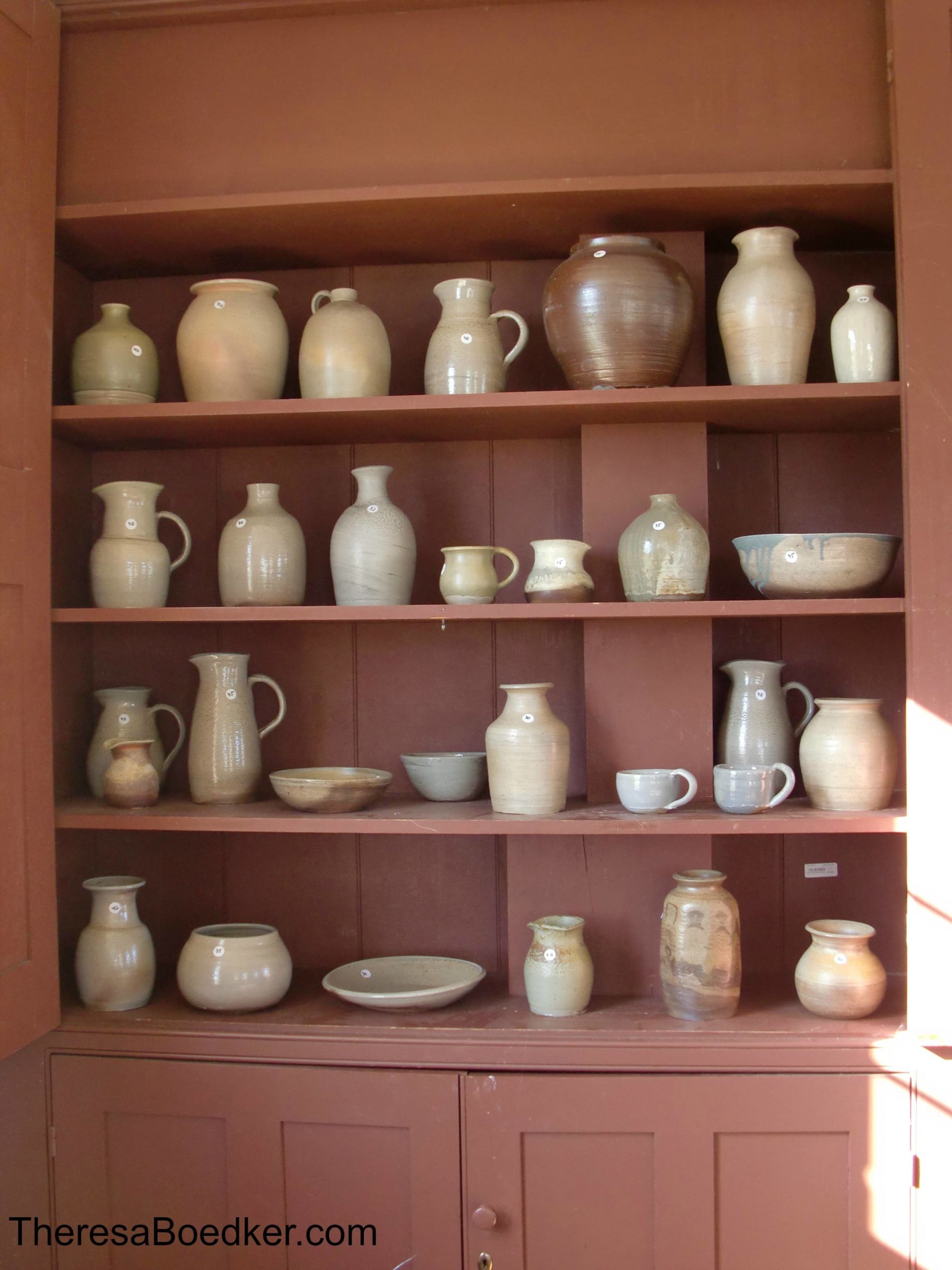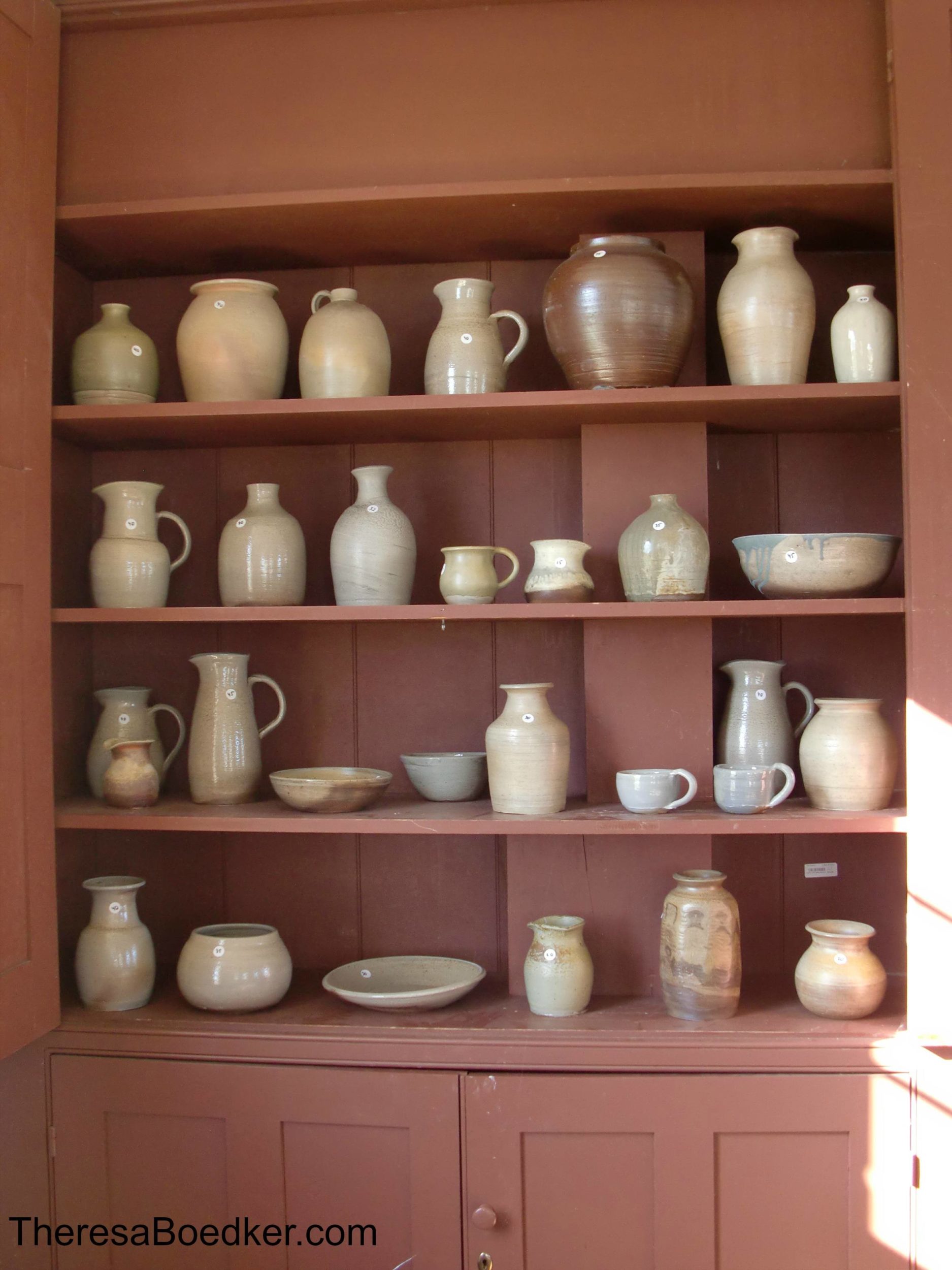 Doing with Others:
Walking in the fall beauty. Taking a lot of walks before the cold winter sets in.
Favorite new accessory for evenings on the couch:
A blanket to snuggle under.
A book I am rereading:
A Parcel of Patterns by Jill Paton Walsh. I checked this book out as an audio book maybe ten years ago. We listened to this juvenile historical novel during a long car ride. We got so engrossed with the story of the plague in a small town in England that we didn't want the car to stop, because then the story would halt for a while. Son and I are now reading the book aloud to each other.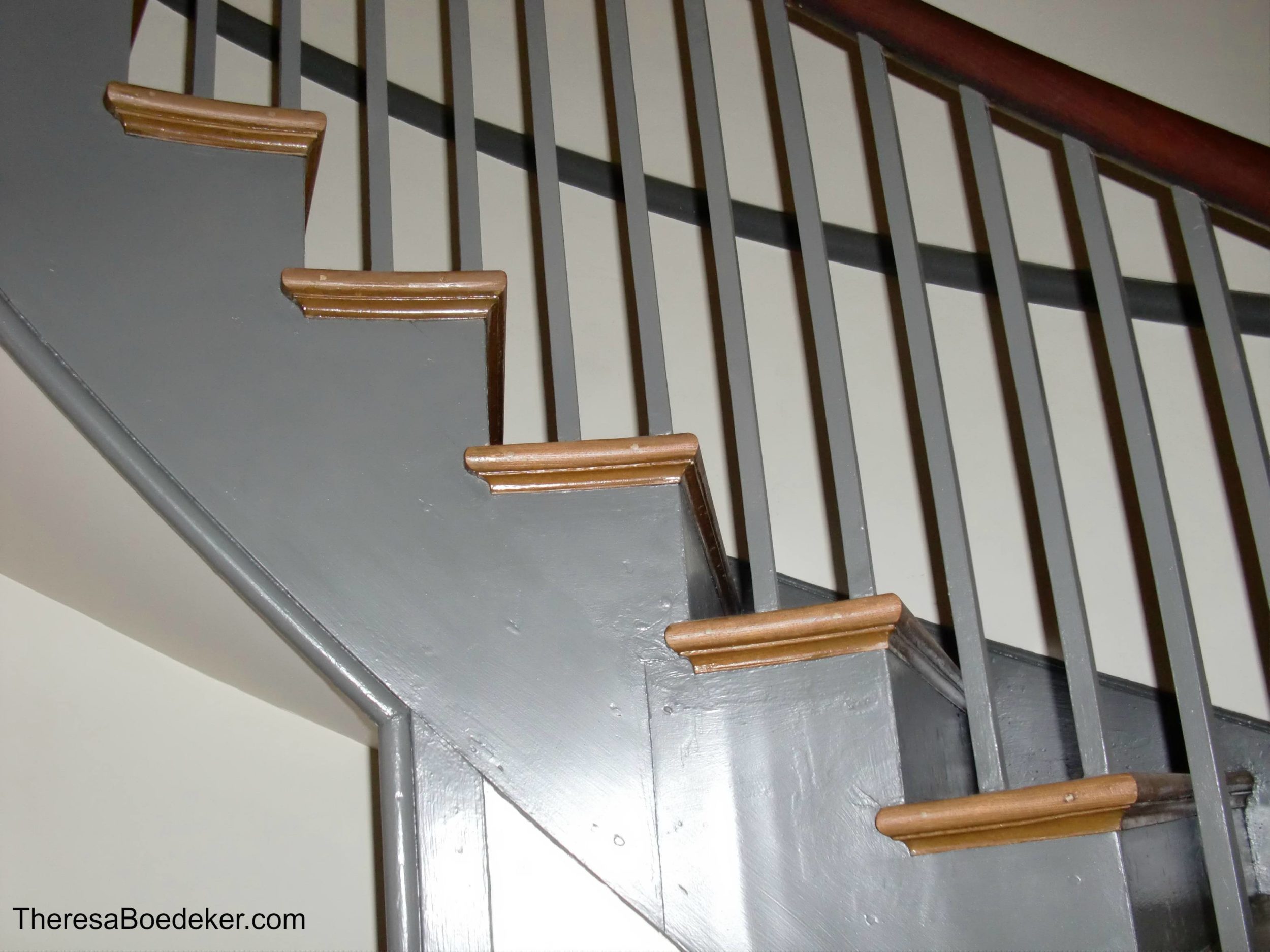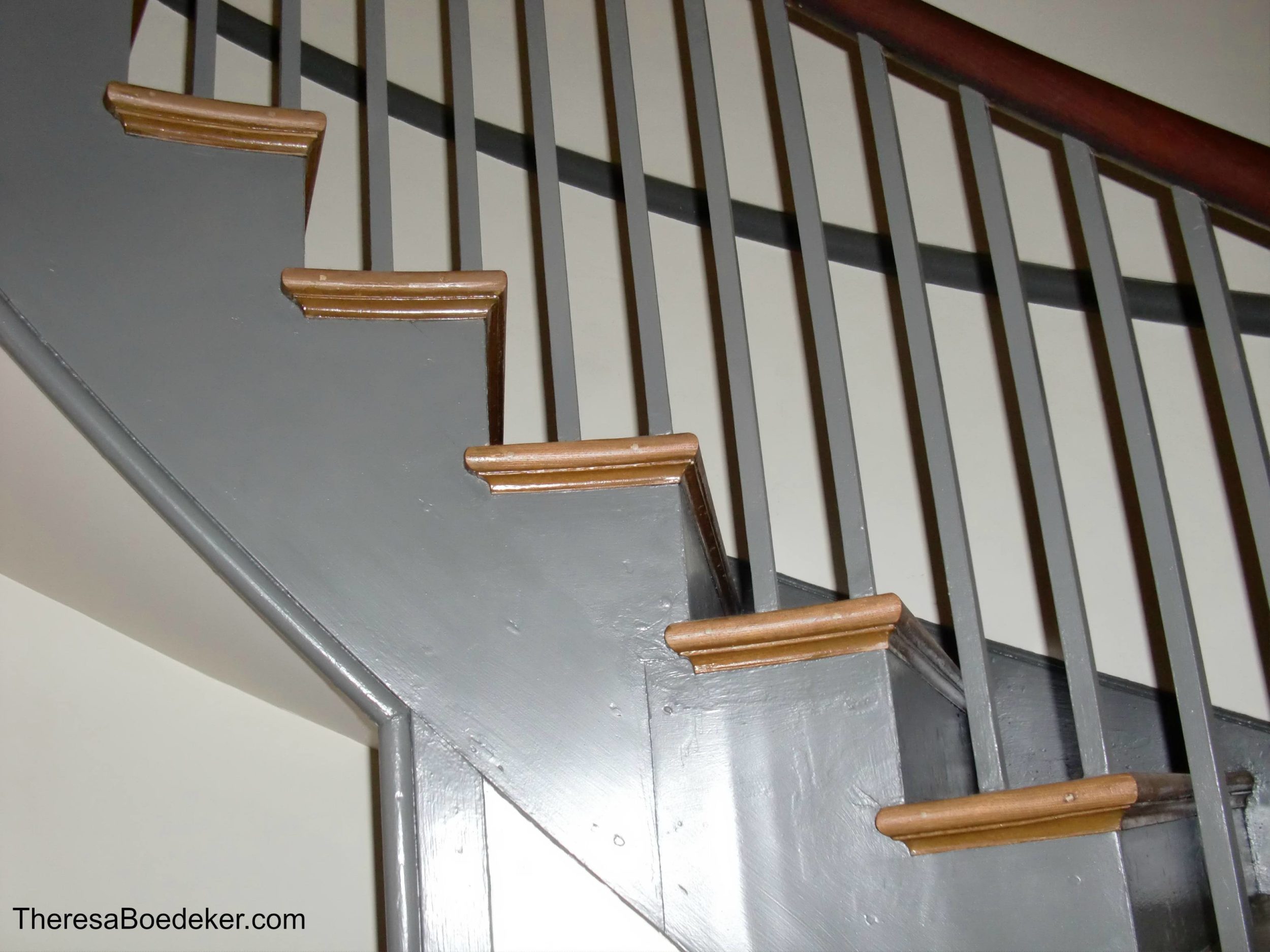 Favorite thing to make for dinner lately:
Hot soups and stews.  Especially crock-pot recipes that are ready when you come home again.
Saying good-by to:
My summer wardrobe.
Saying hello to:
Gloves, coats, scarves, socks, bathrobe, and my winter wardrobe.
Current outdoor exercise:
Raking leaves, raking leaves, and still raking leaves.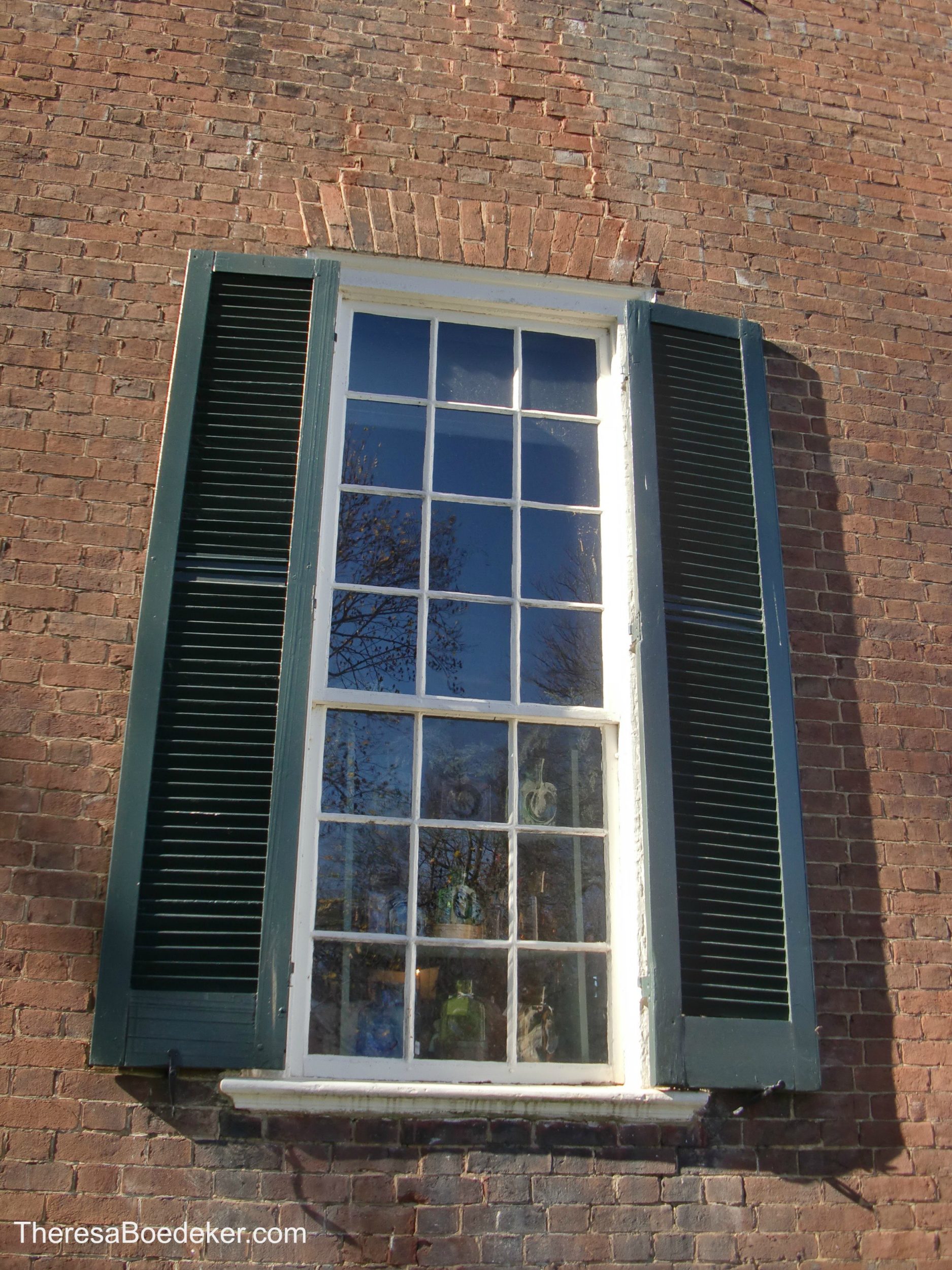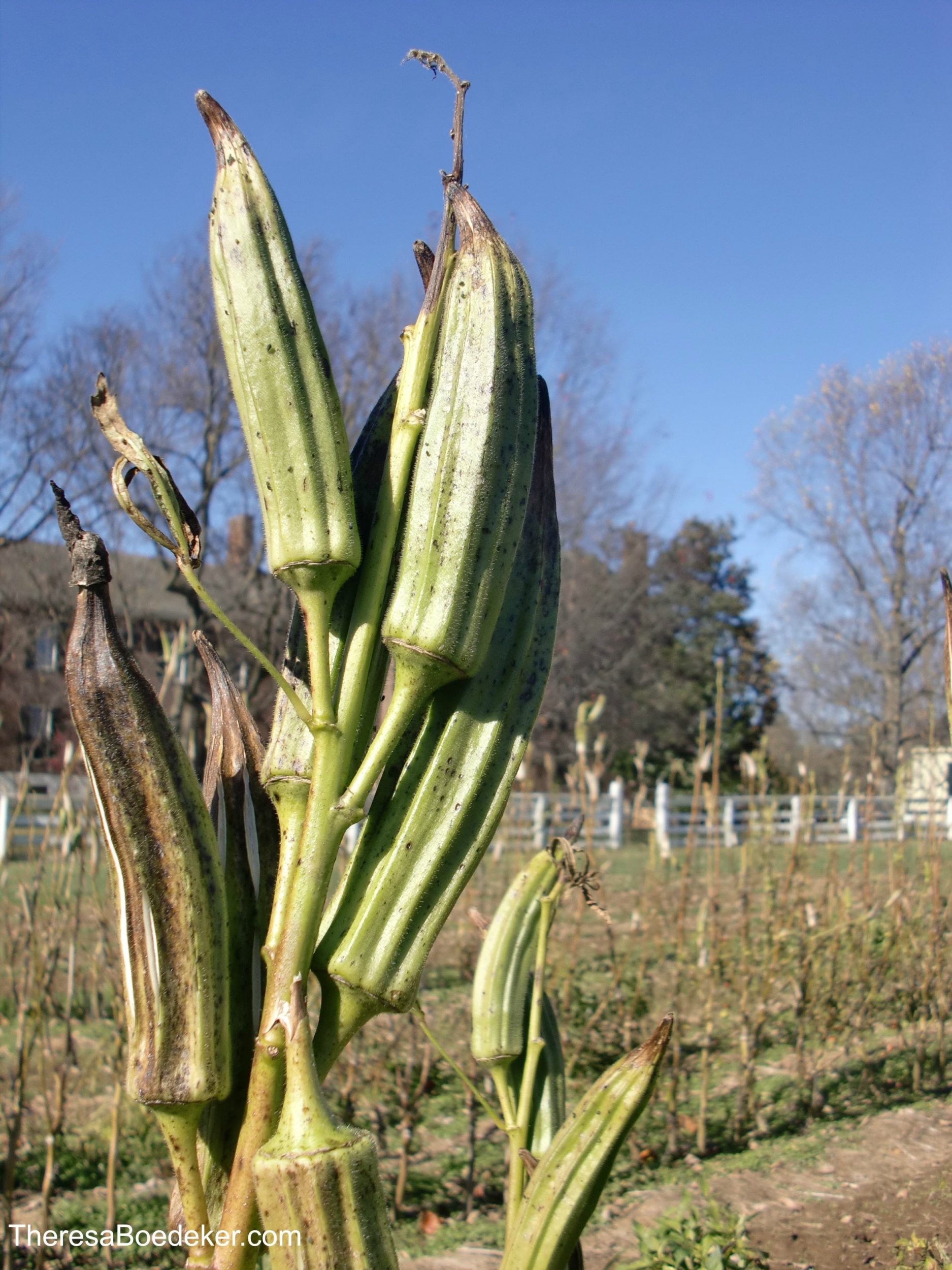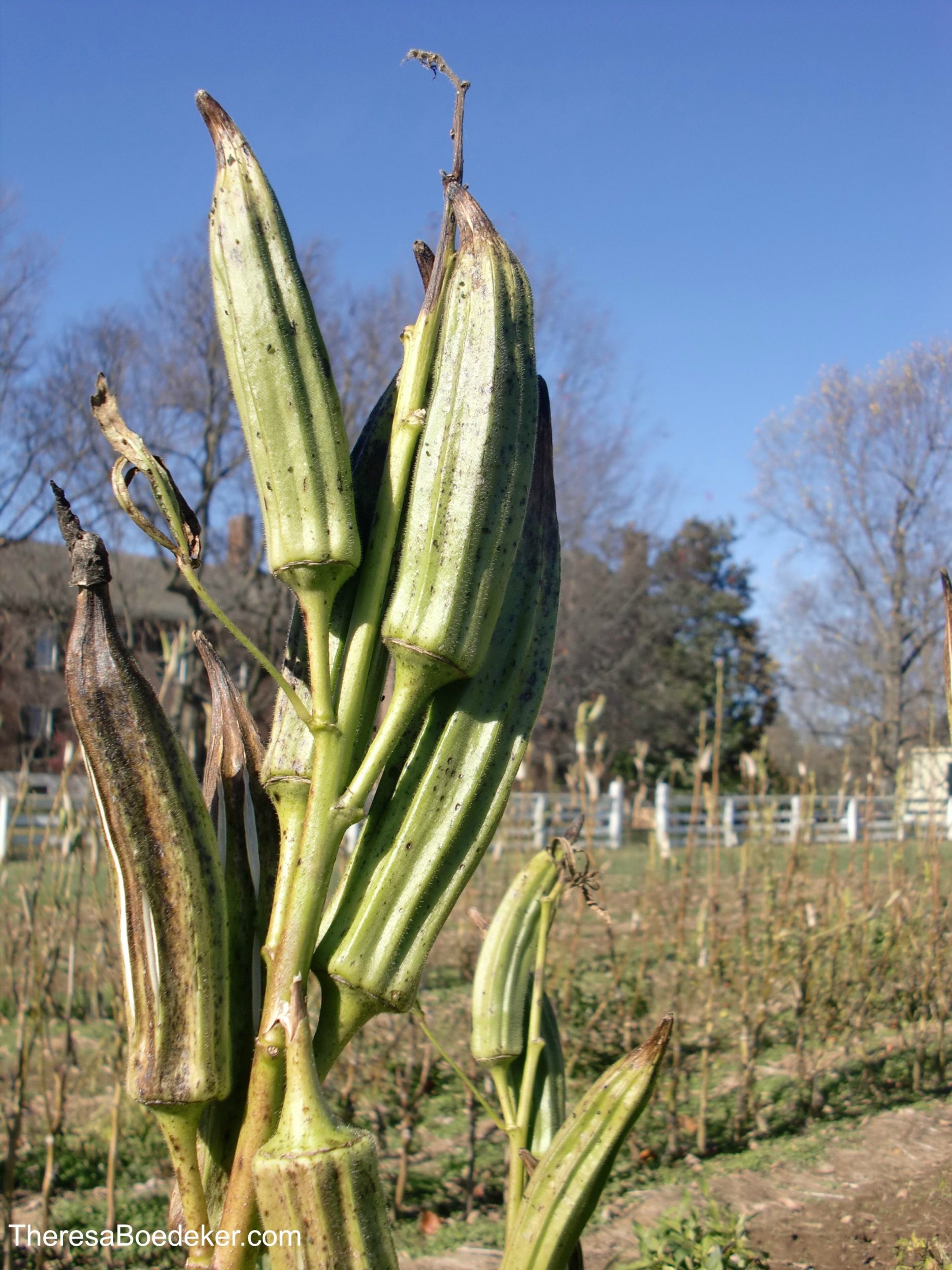 All pictures taken at the Shaker Village of Pleasant Hill in Kentucky.
Join the Discussion: What's going on in your corner of the woods?
Latest posts by Theresa Boedeker
(see all)