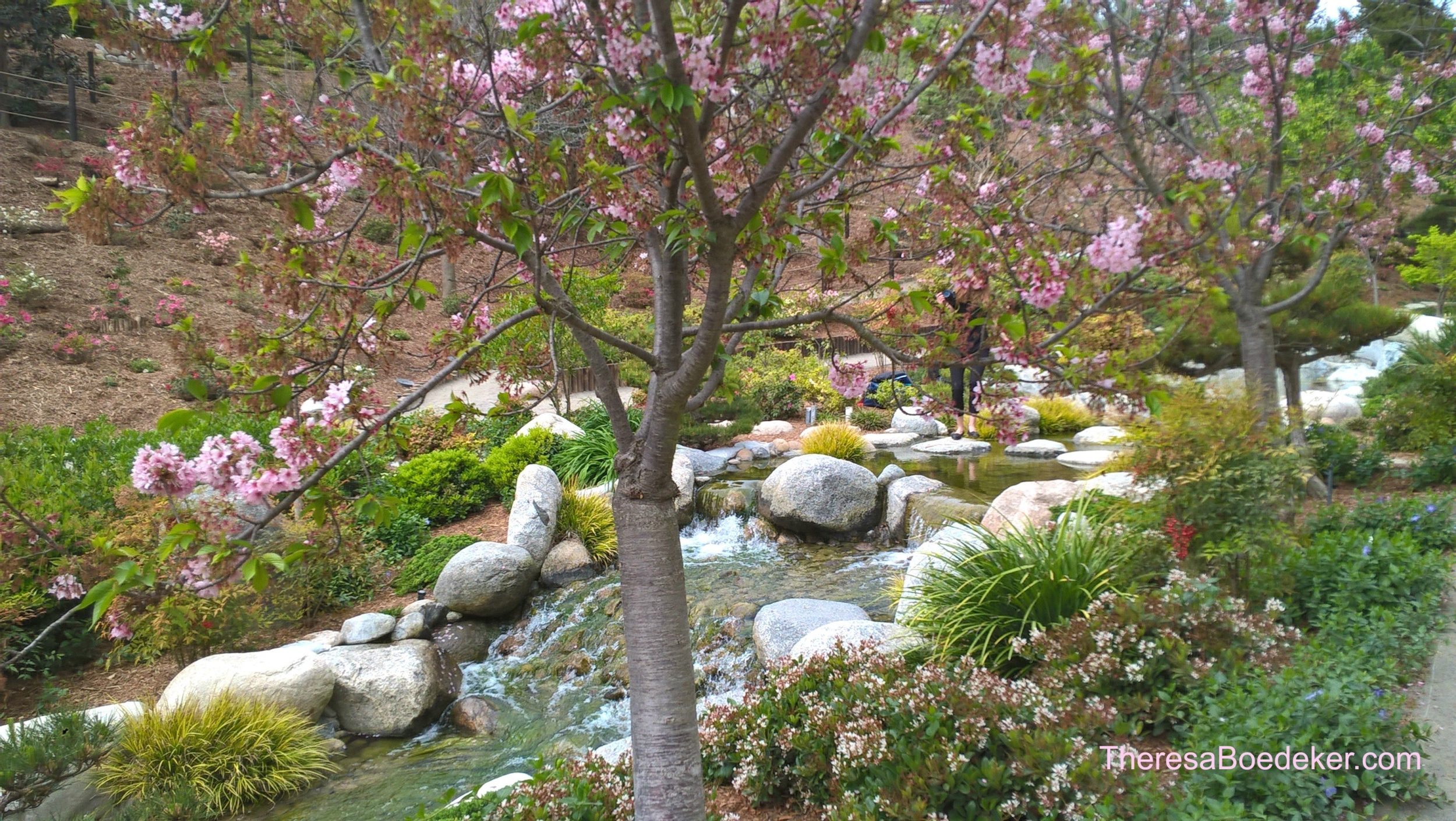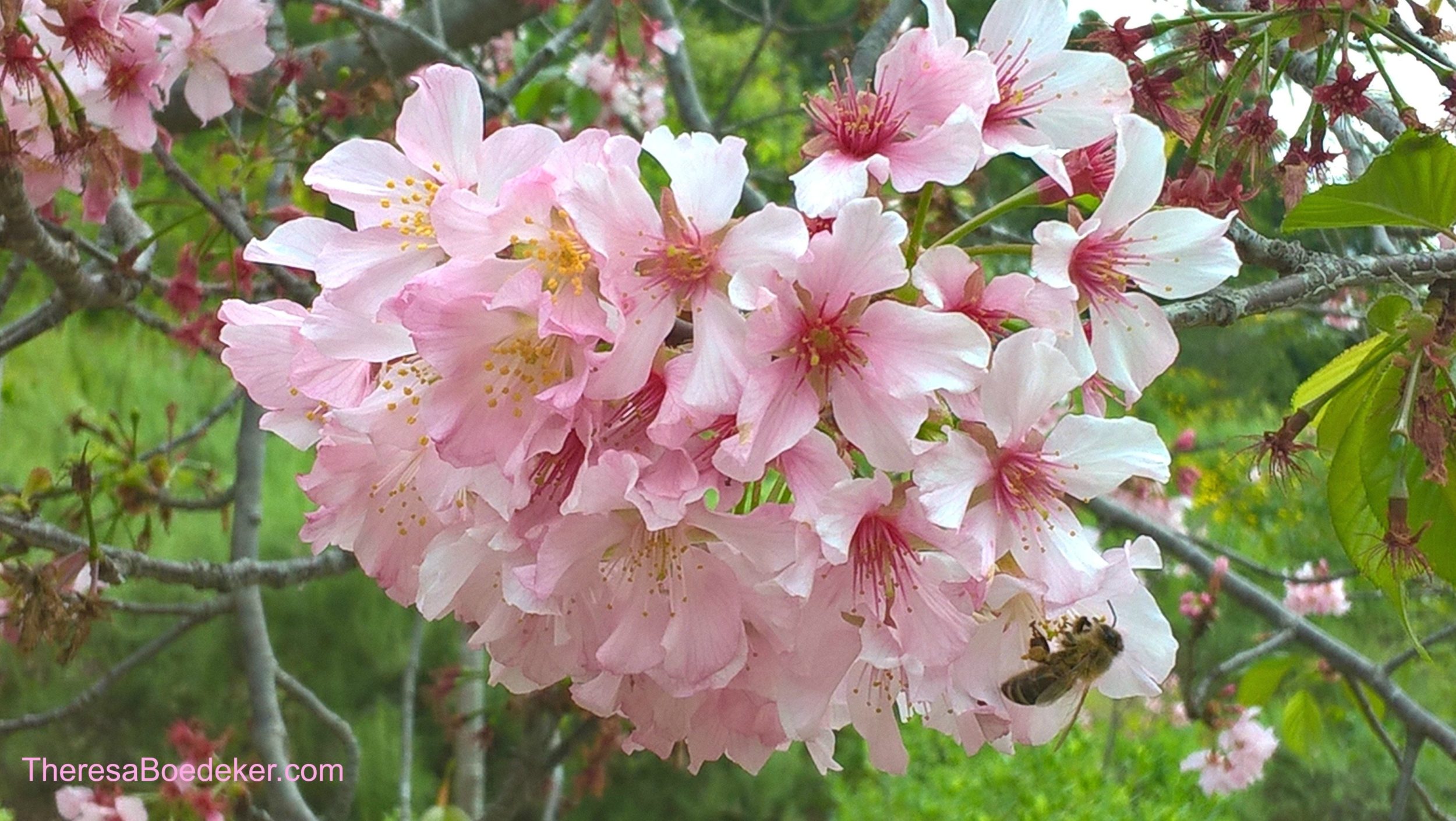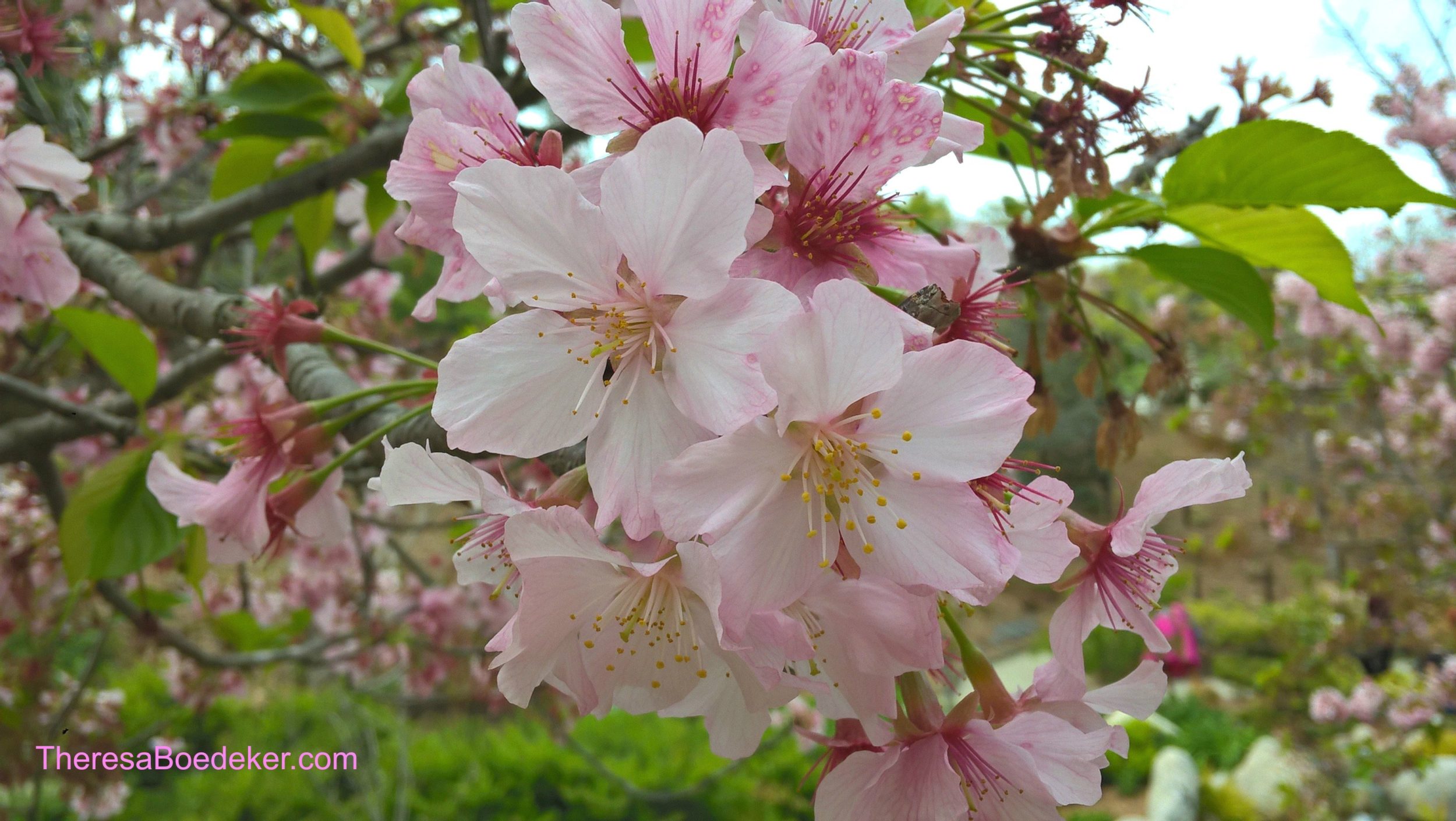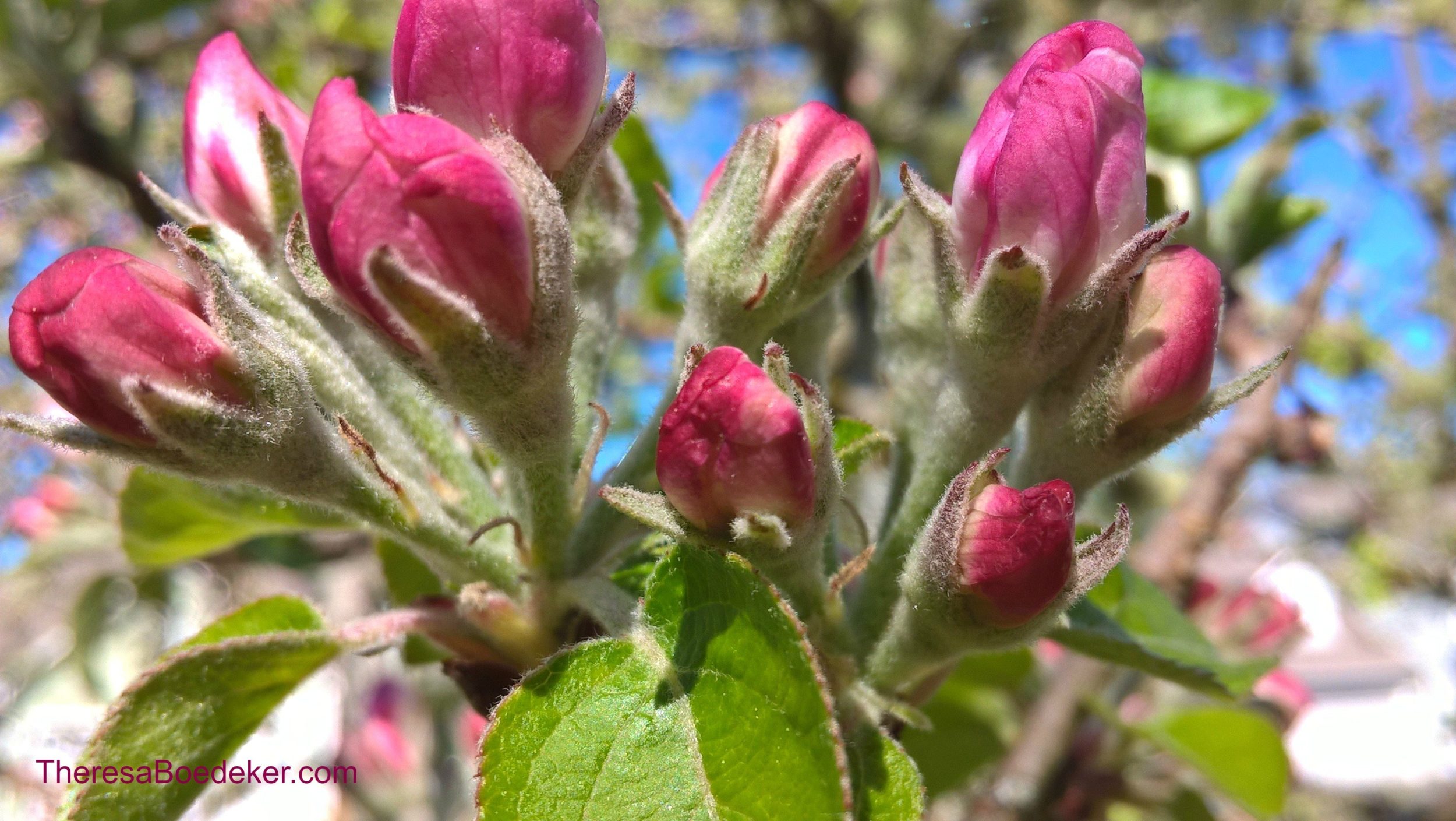 Sometimes I make a small ruckus before my birthday, just to remind everyone it is coming up, and sometimes I don't. Well a few years back I didn't. It snuck up on me, like a cat on padded feet. I gave the month-in-advance warning, maybe the two-weeks warning, and then silence.
I woke up the day of and no one said anything. I was a little surprised, but decided to not say anything because perhaps it meant they were planning a bigger surprise for that evening. Or maybe they were employing the we-will-ignore-your-birthday-trick, to make you think we forgot, and then surprise! we didn't.
Hubby called several times during the day, but made no mention of my birthday or asked where I wanted to go for my birthday dinner. I decided to play along and forget it to, then act surprised. But just in case they really had forgotten, I hurriedly heated up some leftovers. Hubby and daughter arrived home from work. Nothing. Unless you count "What's for dinner?" and "Boy am I hungry," as code for birthday surprises.
I swallowed my disappointment and sat down to leftovers. Maybe they were planning something after dinner. Keeping me in suspense. But shortly after dinner, hubby went to bed and no mention was made by the kiddos. By now, it was apparent they really had forgotten. Plain and simple.
I thought about saying something the next morning, but with the morning chaos never did.
Then hubby called to see what we got in the mail.
"I got a card from my dad."
"A card?" he asked. "What for?"
I paused. "My birthday," I said.
Silence permeated the line. Silence so thick, I thought he was lost in a fog thicker then hot cereal. I imagined he was frantically flipping through his calendar. He must have found the right page, because there emerged a strangled, "Oh no!" What followed was profuse apologizing and a quick good bye.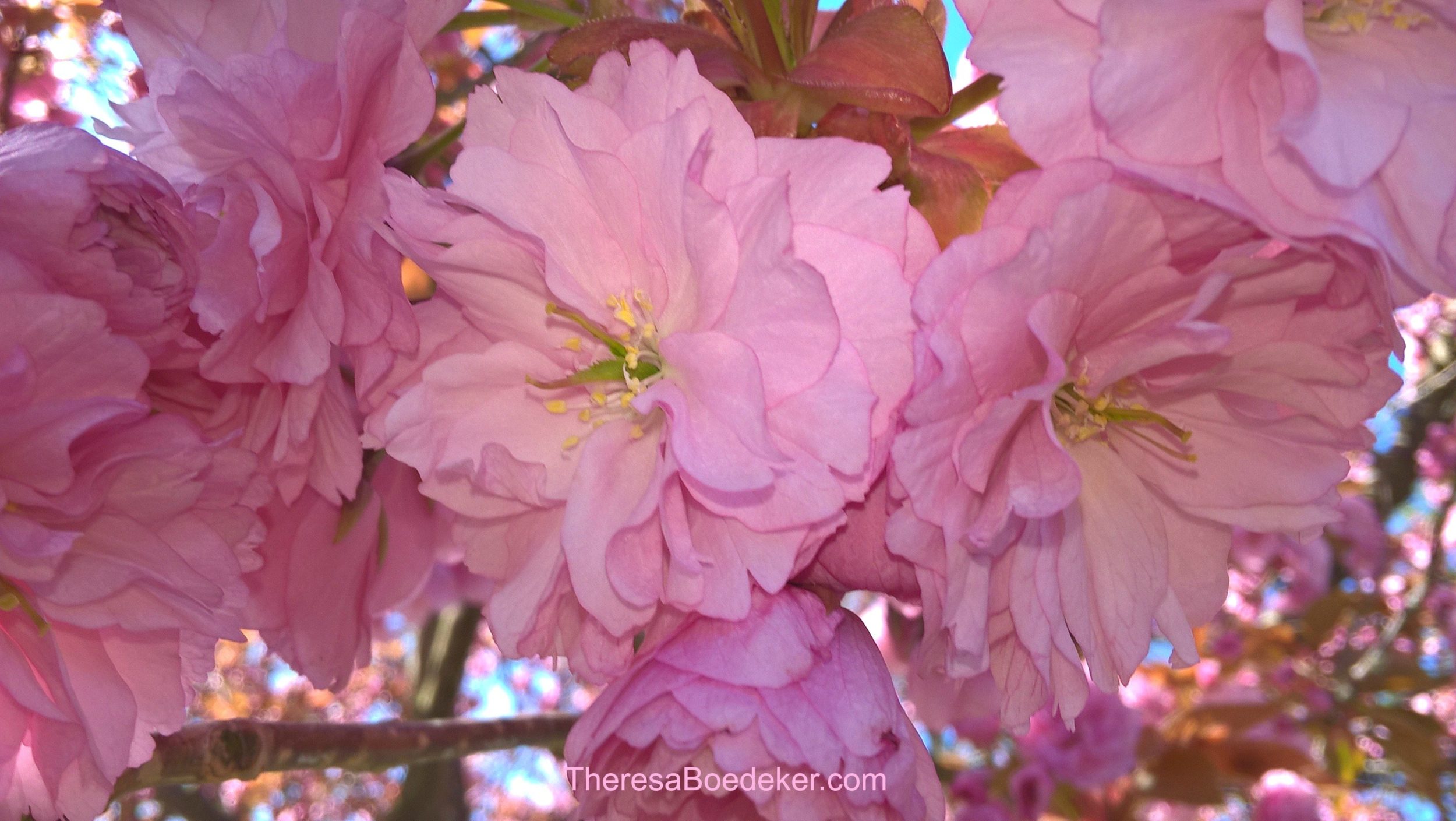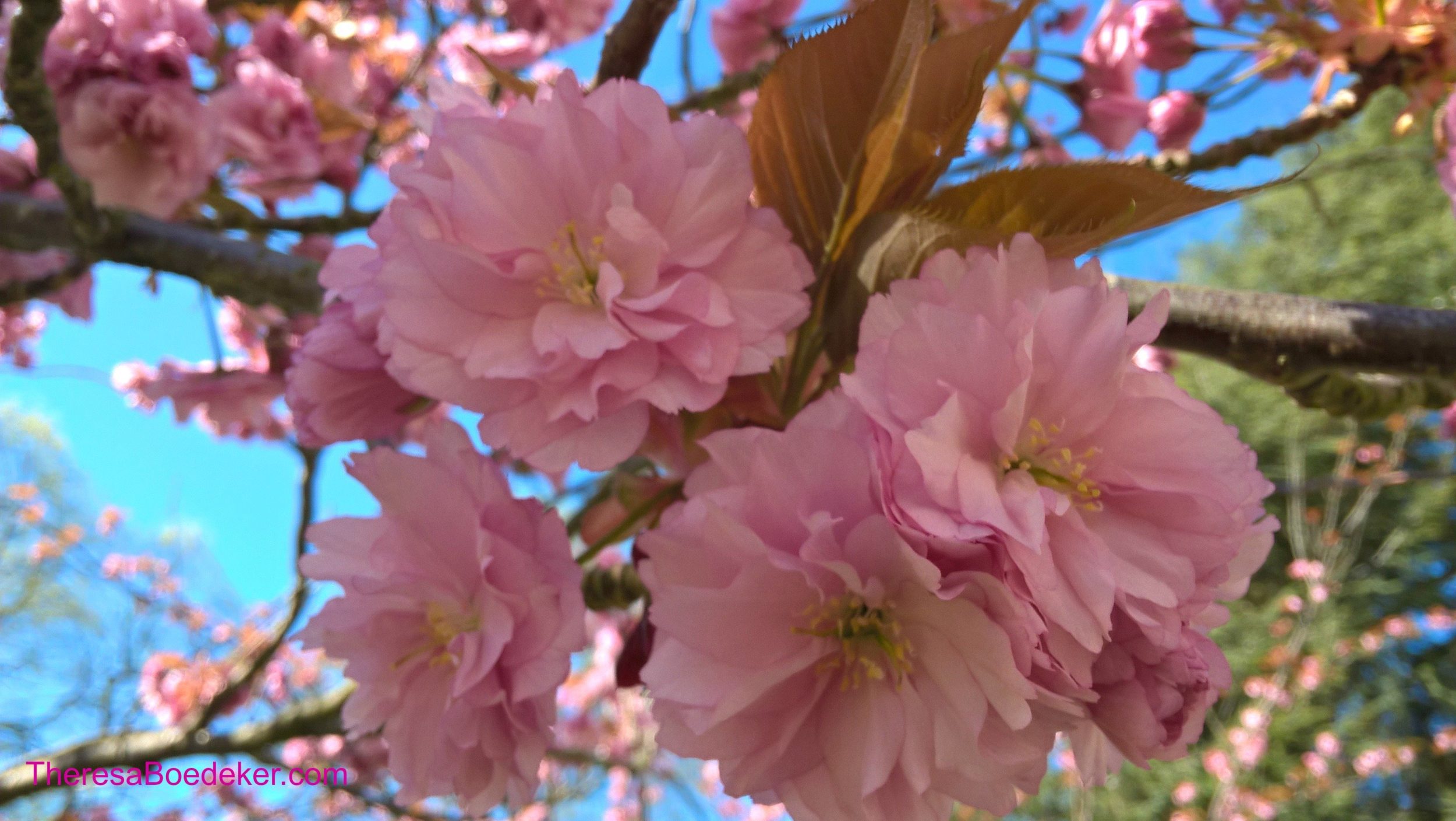 I knew he had called our daughter the microsecond he hung up with me because almost immediately I get a text from her saying happy late birthday and where did I want to go for my birthday dinner?
When hubby and daughter arrived home after work, they were carrying three bouquets of flowers (not the usual one), a big box of candy (not always a given), two birthday cards (one more than usual), and profuse apologies. Needless to say, it was a bigger celebration than usual.
They had made a mistake, plain and simple. They had forgotten my birthday. A big deal, and yet not a big deal, depending on how you look at it. In the end, it all turned out fine. My birthday was more celebrated that year than it would have been had it been remembered.
We went out that night and laughed and joked more than normal, more than we had in a long time. Because we really had something to joke about. Something to tell the waitress. Something to laugh at.
It bonded us together in a way that a normal perfectly remembered birthday would not have. And guess what birthday I remember the most and with fondest memories? The remembered birthday? Or the forgotten and then remembered birthday?
Mistakes are not all negative.
There are many benefits of mistakes.
Sometimes our mistakes make a better mousetrap or lead to a new invention. Maybe a new recipe, a better outcome, provide a new direction, or a new focus.
Sometimes we pick up the wrong book and meet new memorable characters.
Sometimes we turn at the wrong street and discover a new restaurant.
Sometimes we mistake someone for someone else and meet a new friend.
Sometimes we attend the wrong meeting and get saved.
Sometimes we sit at the wrong table and meet our soul mate.
My dad entered the wrong classroom the first day of college and ended up changing majors and joining the first class taught on computers.
In Anne of Green Gables, the wrong child is sent to the Cuthberts, but that mistake changed their life for the positive.
Not all mistakes are negative.
Some mistakes are really blessings in disguise.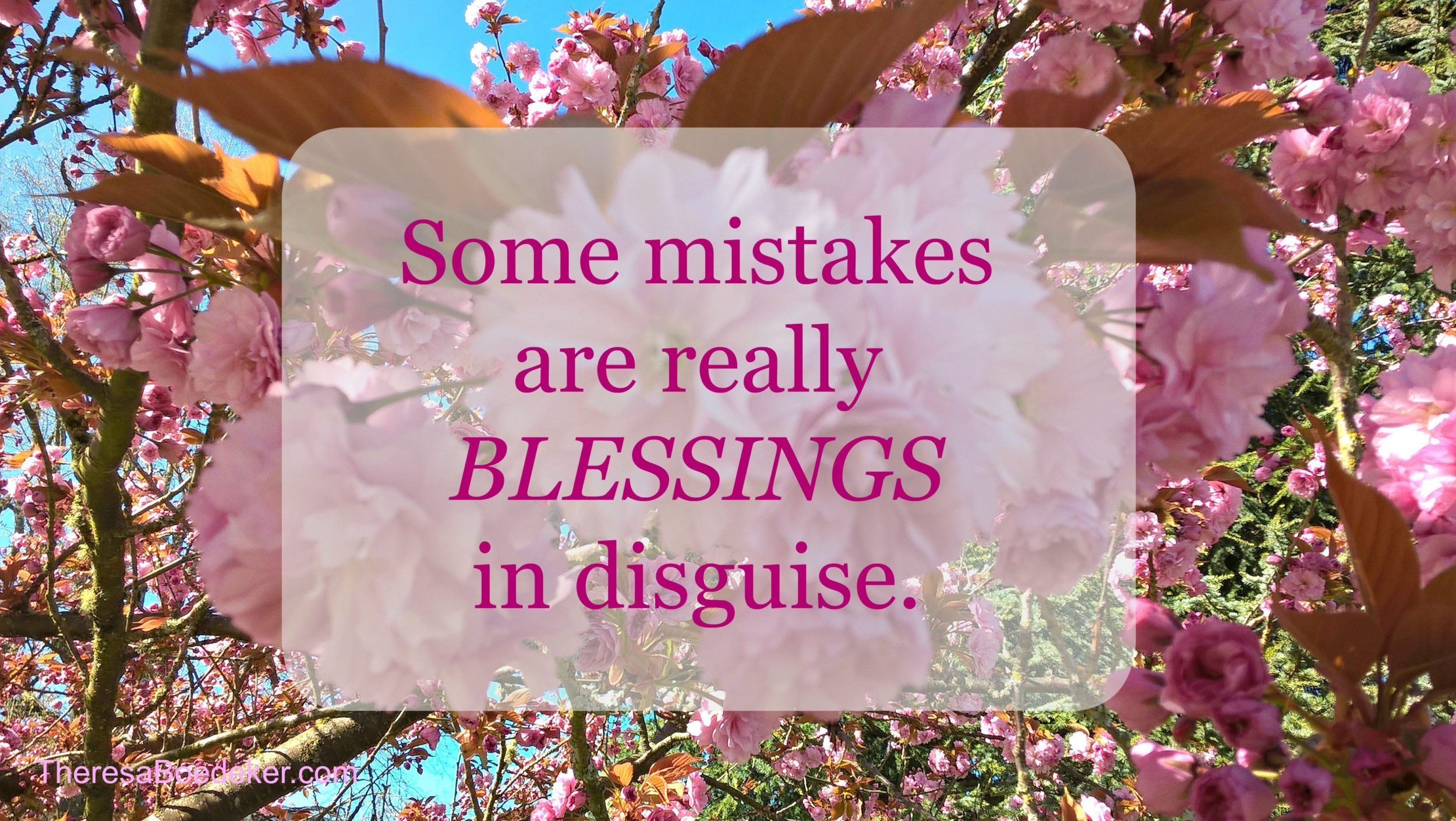 Join the Discussion: Have you had a mistake turn into a blessing?
---
Turn Your Children's Mistakes into Learning Opportunities
Learn 10 steps to help you
Yes! I want the FREE RESOURCE to help guide me in creating
independent children that learn from their mistakes.
---
Next week's topic:
We've been talking about mistakes. Small ones are easier to ignore or laugh at or forgive than big ones. But what if someone makes a BIG mistake and things are not so fine? What then?
Posts in this Series:
Yay for Mistakes! Part 1; What Do You Do?
Yay for Mistakes! Part 2; How to Respond to Mistakes
Yay for Mistakes! Part 3; Responding to Our Children's Mistakes
Yay for Mistakes! Part 4: How to Let Our Children Make Mistakes and Fail
Yay for Mistakes! Part 5; Quieting a Myth of Mistakes
Yay for Mistakes! Part 6; Mistaking Our Worth
Yay for Mistakes! Part 7 | Mistaking Paradise
Yay for Mistakes! Part 8; Some Mistakes are Really Blessings in Disguise
Yay for Mistakes! Part 9; Dealing with Real Big Mistakes
Yay for Mistakes! Part 10; Letting Go to Make Mistakes
Yay for Mistakes! Part 11; Dealing with Critical Words From Mistakes
Accompanying this series, Life as it Comes, a story podcast, takes a humorous look at making mistakes in episode 31, "Have You Pulled a Theresa?" and episode 33, True Green and Garage Chaos.

---
Linking up at Jennifer Dukes Lee (#tellhisstory); and Holley Gerth (#coffeeforyourheart), Lori Schumaker (#Moments of Hope). A Wise Woman Builds her Home, Pat and Candy, Messy Marriage, Arabah Joy, and Blogger's Pit Stop.
Latest posts by Theresa Boedeker
(see all)