Life is in a constant state of flux. We get used to being on vacation, and it's time to go home. We get used to summer, and here comes fall. Nothing stays the same with us, others, or life.

---
We were lying in bed, darkness peeking through the window high above our bed. Succumbing to that drowsy relaxed state where sleep would be shortly sneaking up on us.
My husband, who was resting his hand on my tight and enlarged tummy said, "It won't be long and you will be having the baby. Then life will return to normal."
My invisible antenna rose, "Normal? What do you mean normal?"
Turns out his idea of normal was exactly as life had been before I got pregnant. Back before I had morning sickness every time he tried to crawl out of the waterbed, sending waves crashing under me. Normal was leaving for a spontaneous weekend visit to a nearby island. It was doing what we wanted whenever we wanted.
His normal was sounding like pre baby, not post baby.
Here was a guy talking who hadn't ever held a baby, until just a few months ago. And that one time was still his grand total. Let's just say he didn't have any idea what a baby entailed.
Children were a foreign concept to him. He had never been a member of the babysitter club, nor had he earned any merit badges in boy scouts that focused on child development or caring for a child.
I, on the other hand, had younger siblings and had babysat other people's little munchkins. This meant I knew about children. And while it would soon be proved I didn't know as much as I previously thought, between the two of us, I was most definitely the resident expert.
I hated to break the news to him, but someone had to. "Our life will never be normal again. Children change everything." I philosophized. "If we want to escape for a spontaneous weekend trip, we will need to lug the diaper bag, the baby, a stack of diapers, and a bunch of other stuff with us."
"In fact," I said, warming up to my topic and role as in-house expert, "we may never sleep soundly through the night again for months. You think I am the last to get in the car now, wait until I have to change and nurse the baby first."
"I get it," he said. "Normal has changed."
"Better yet," I added. "It's disappeared. Never to return. We are going to learn a new normal. "
I was going to educate him on some more life altering news, but unfortunately, he was already asleep.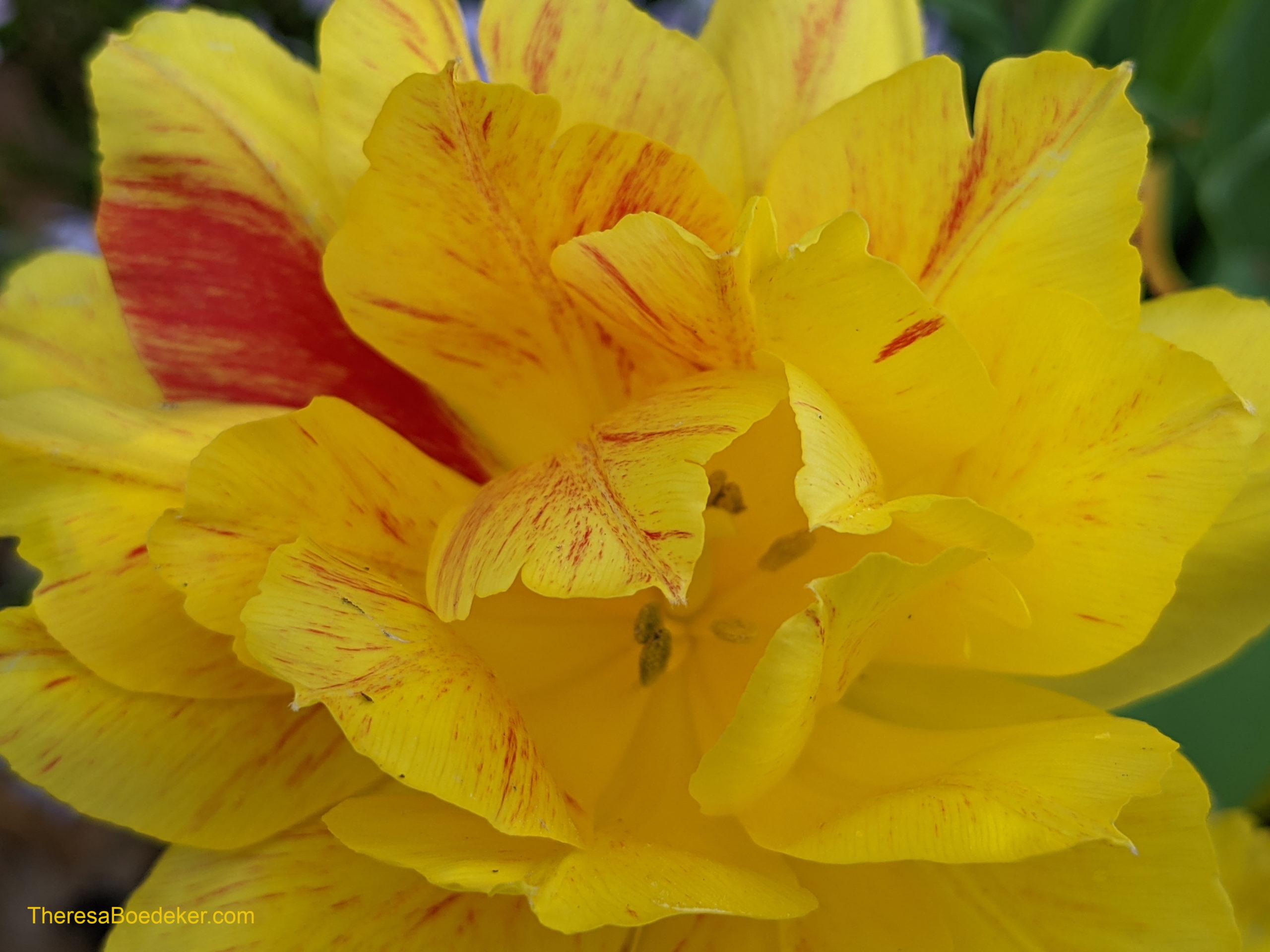 Change is constant.
Our normal is always changing.
Sometimes we know it's coming. Sometimes we don't.
I knew a baby would change our lives. But other times I have been taken by surprise.
Like the first time I returned home after moving out. A sibling was now living in my old room. Things were clearly different.
The house also seemed smaller. Less familiar. And it didn't seem people missed me as much as I imagined they would.
But isn't this life?
We get used to being a couple, and along comes a child. We get used to them being an infant and have finally figured out the answers to some of their problems, and then they are a toddler with new and different problems. We get used to them being a moody teenager, then they head off to college and the house is quieter than ever. We get used to working and we retire.
Life is in a constant state of flux.
We get used to being on vacation, and it's time to go home. We get used to summer, and here comes fall.
Nothing stays the same with us, others, or life.
We may be looking backward wishing for the used to be normal, or we may be looking forward to a hopefully better normal.
We may also be living in the present. Enjoying what is and where we find our self.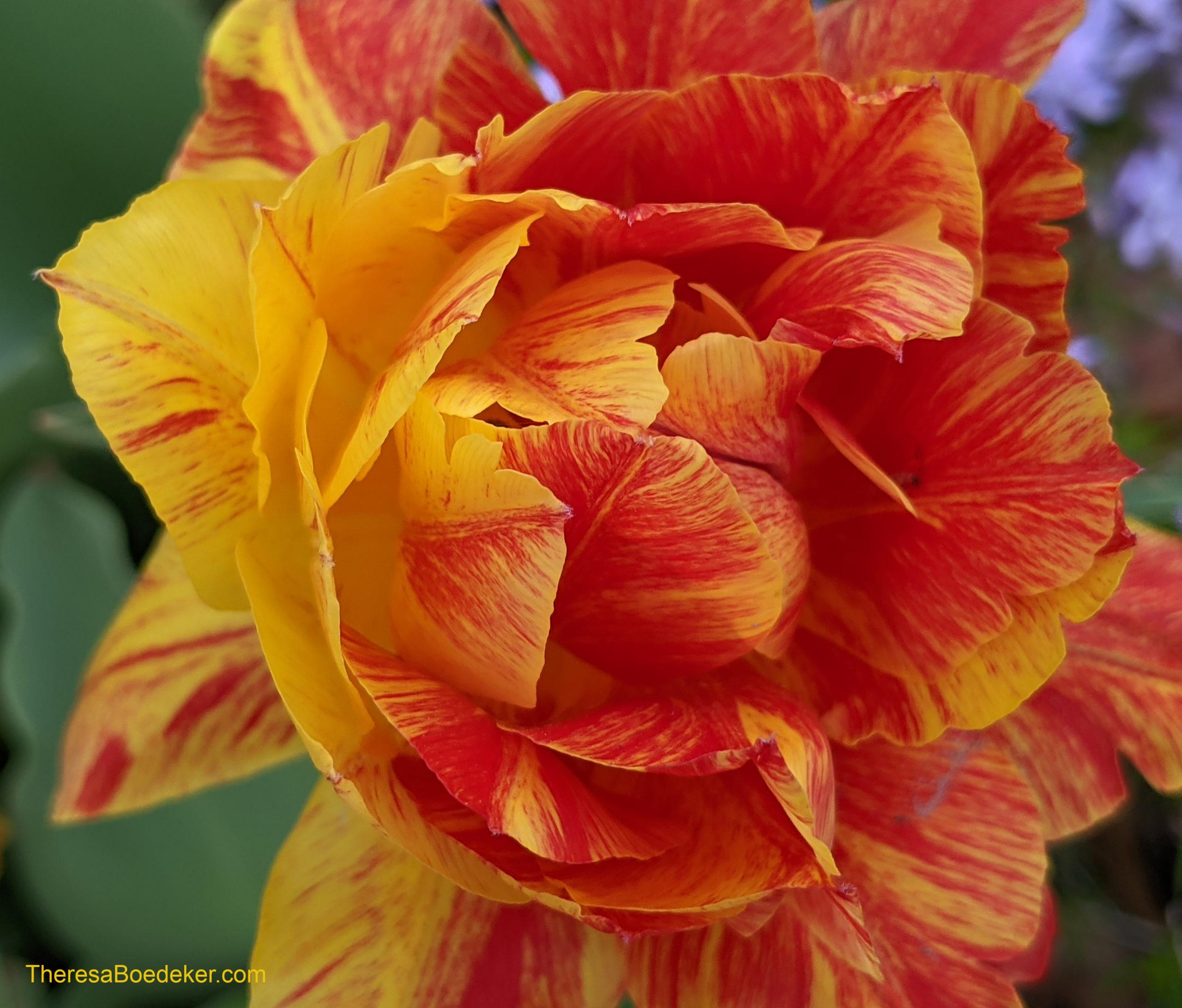 The longing for things to return to familiar.
Sometimes it is not just circumstances that change.
We change or someone near us changes.
Because we often associate certain activities with normal life, we think doing them will return things to the way they were before.
But sometimes this is not to be. Maybe we have changed because of a hard trial. Health issue. Death of a loved one. A shattering event.
After our accident, when I was homebound for months, I kept thinking that when I was recovered enough to return to work, life would finally return back to normal and things would be familiar. The old routine would fall into place and life would be like it was before.
But it wasn't to be. I returned to work in pain. With a head injury. Experiencing PTSD.
I was back in the old routine, but nothing was familiar about it. I had changed. I was not the same person. I was dealing with new problems, even though I was in my old routine.
While it sometimes seems we are returning to the same routine, the old life is no longer normal because we and others are different, and this impacts the new now.
Other times big events change everything familiar, like a war or a catastrophe. Where both you, the circumstances, and even environment have changed.
Sometimes, though, we are waiting for a big change to start living like what we think is normal (or like everyone else). "When I get married. When the baby sleeps through the night. When the squirrel is trained to quit biting the guests" (sorry, I was checking to see if you are awake).
Sometimes we are longing for a change, some reform to come to our life, and nothing new comes.  Because the one who needs to change is us.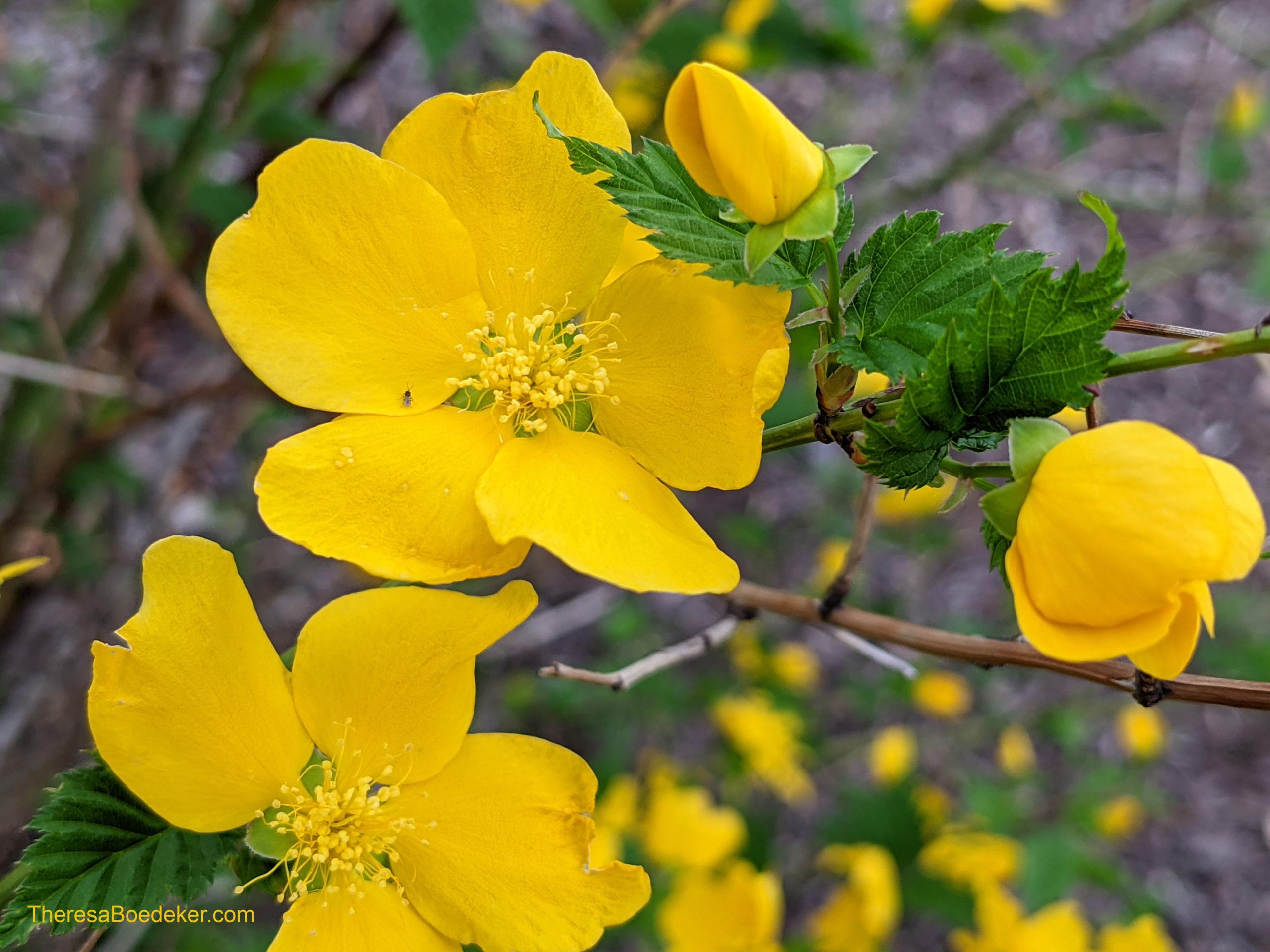 Normal is constantly changing.
Over a year ago when the pandemic started, I kept naively saying, "When things return to normal, I'll  . . . ."
And now it's been over a year.
My once blank calendar is acquiring more appointments, more commitments.
For months I waited for things to return to normal. And then I realized, this was not possible.
I am trying to be wiser this time. Not expecting things to be exactly like they were before this began.
Because nothing can return to pre-normal. Things will eventually return to a post normal. A new and different normal. We have changed. Others have changed. Circumstances and life have changed. There is no going back.
And so, we march forward. Changing and adjusting. Leaving the past in its place. Normal always changing and adjusting.
I am trying to remember this. So I don't whine and complain, forgetting that the important things haven't changed.
God is still in charge. I am still growing in grace and knowledge. And good gifts are still all around me.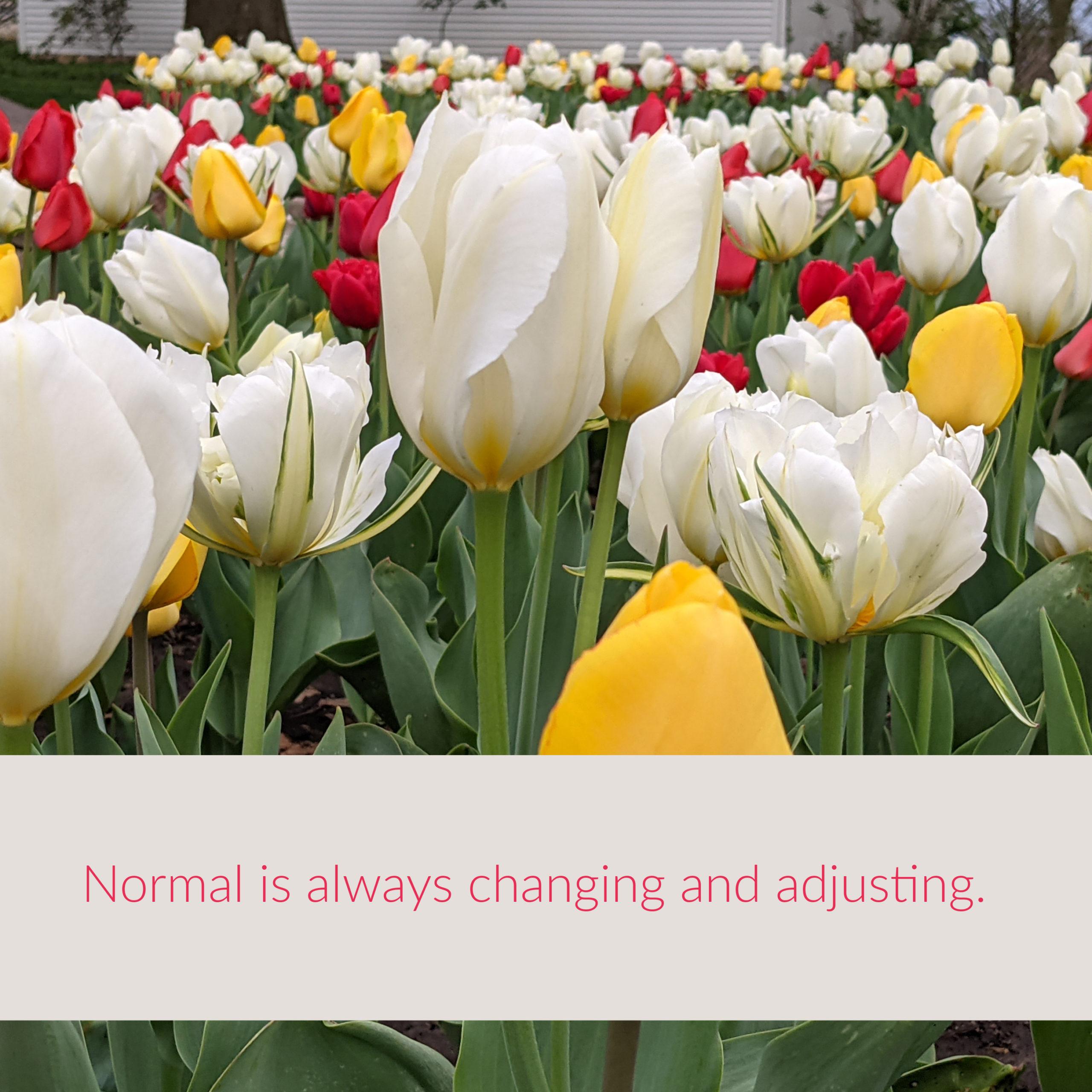 Thanks for stopping by. Keep remembering what's important.
Theresa
Discussion question: How are you adapting?
May link up at Crystal Storms (#HeartEncouragement), Maree Dee (#Grace & Truth), Anita Ojeda (#inspirememonday), InstaEncouagements ((IE Link-Up), and Jeanne Takenaka (#tellhisstory).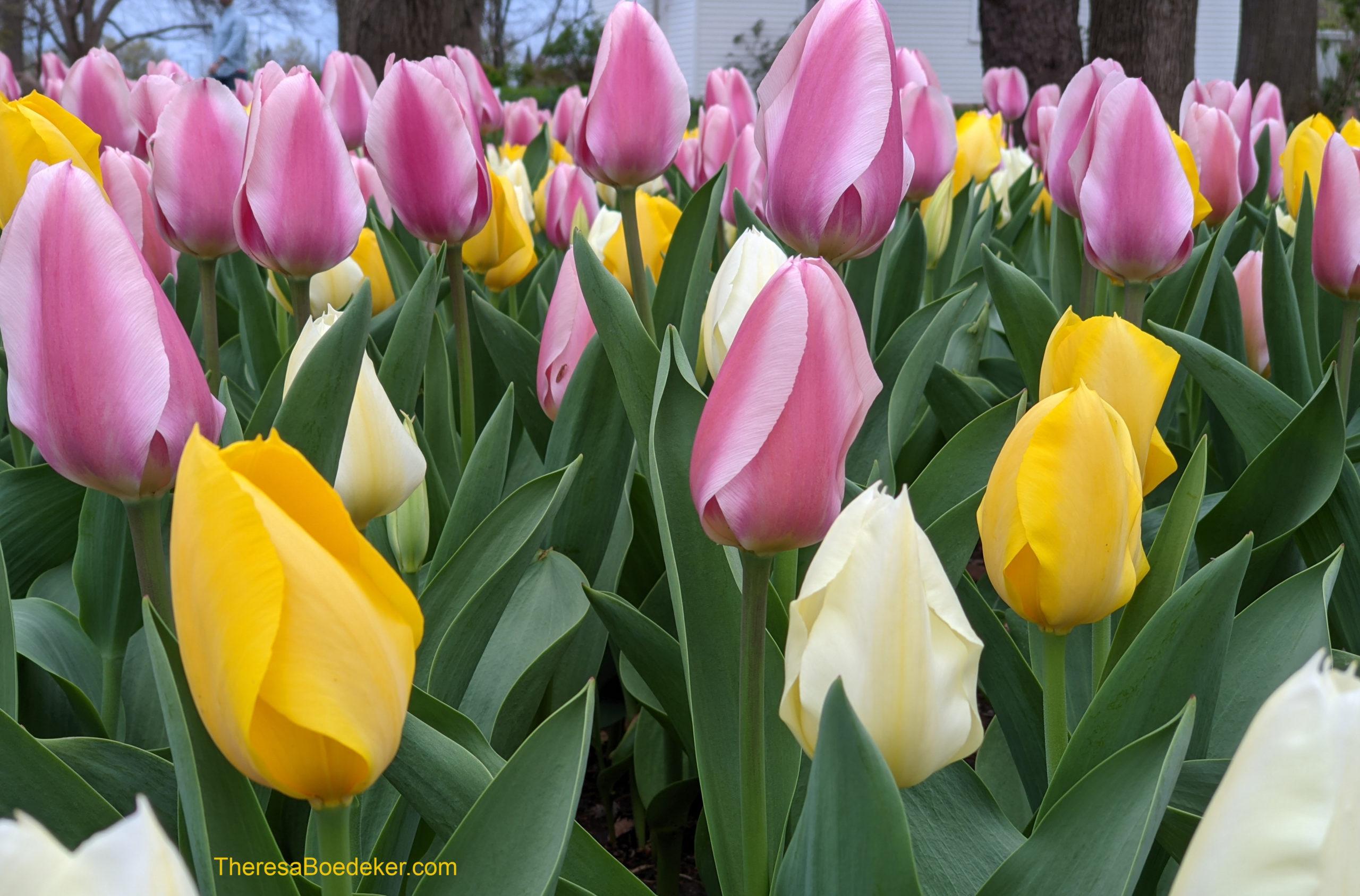 Latest posts by Theresa Boedeker
(see all)