You are not meant to live in shame. You can feel worthy and loved. This is post 1 in a series on shame.
---
Shame, this feeling of being unworthy of love, to dirty for people to want to be around us, not good enough to belong, is something we have all felt.
Maybe someone yells hurtful and unkind things, blaming us and calling us names. Drawing attention to our lack of something. And we feel shame.
Maybe we know we did the wrong thing. Said the wrong thing. Chose the wrong thing. We wish we could redo it, but we can't. And we feel shame.
Maybe we don't meet our perceptions and expectations, we have set for ourselves. Or that were set by our upbringing and family. And we feel shame.
Brene' Brown, a research professor who has studied shame, says that, "Shame is the most powerful master emotion. It's the fear that we're not good enough."
Sound familiar?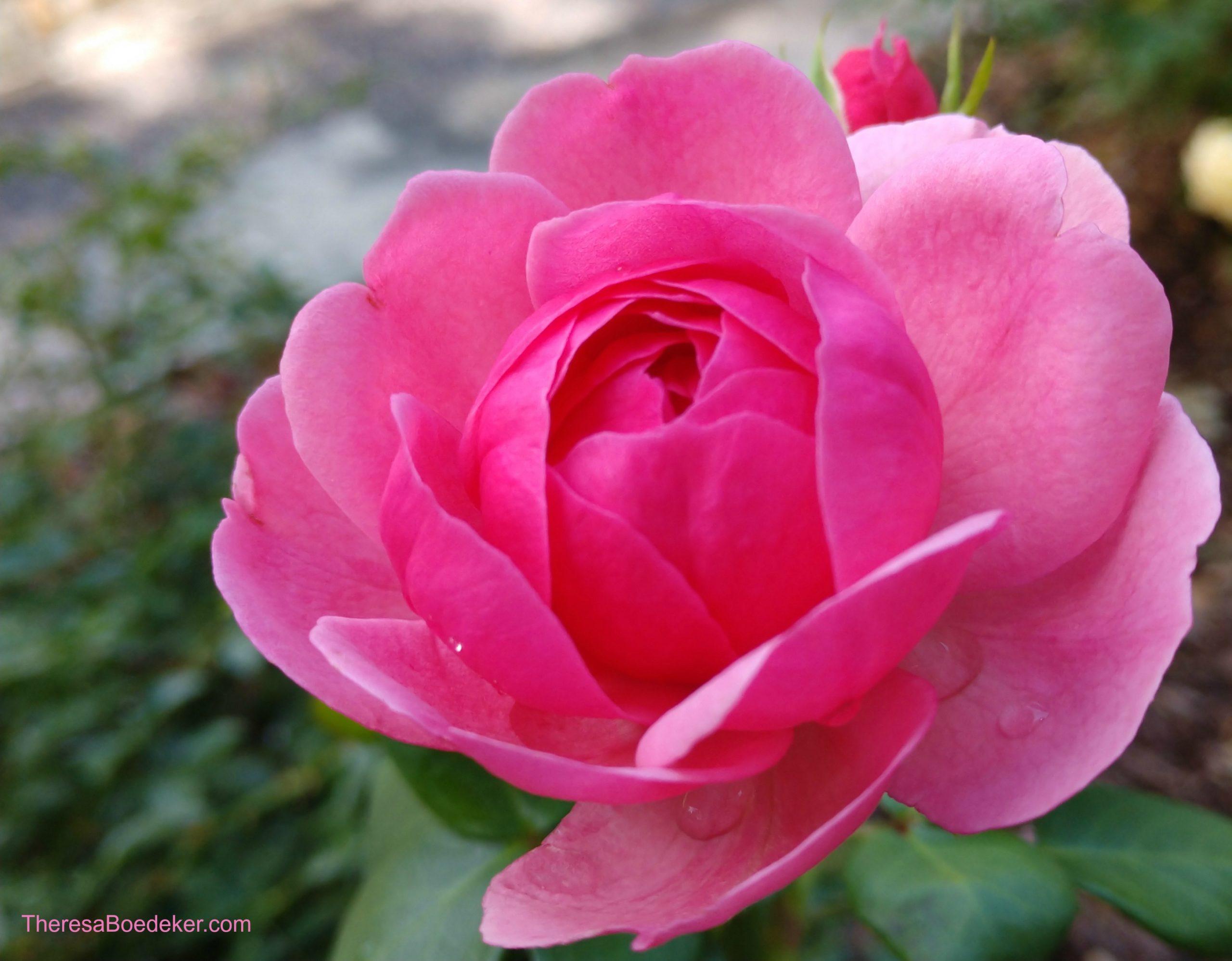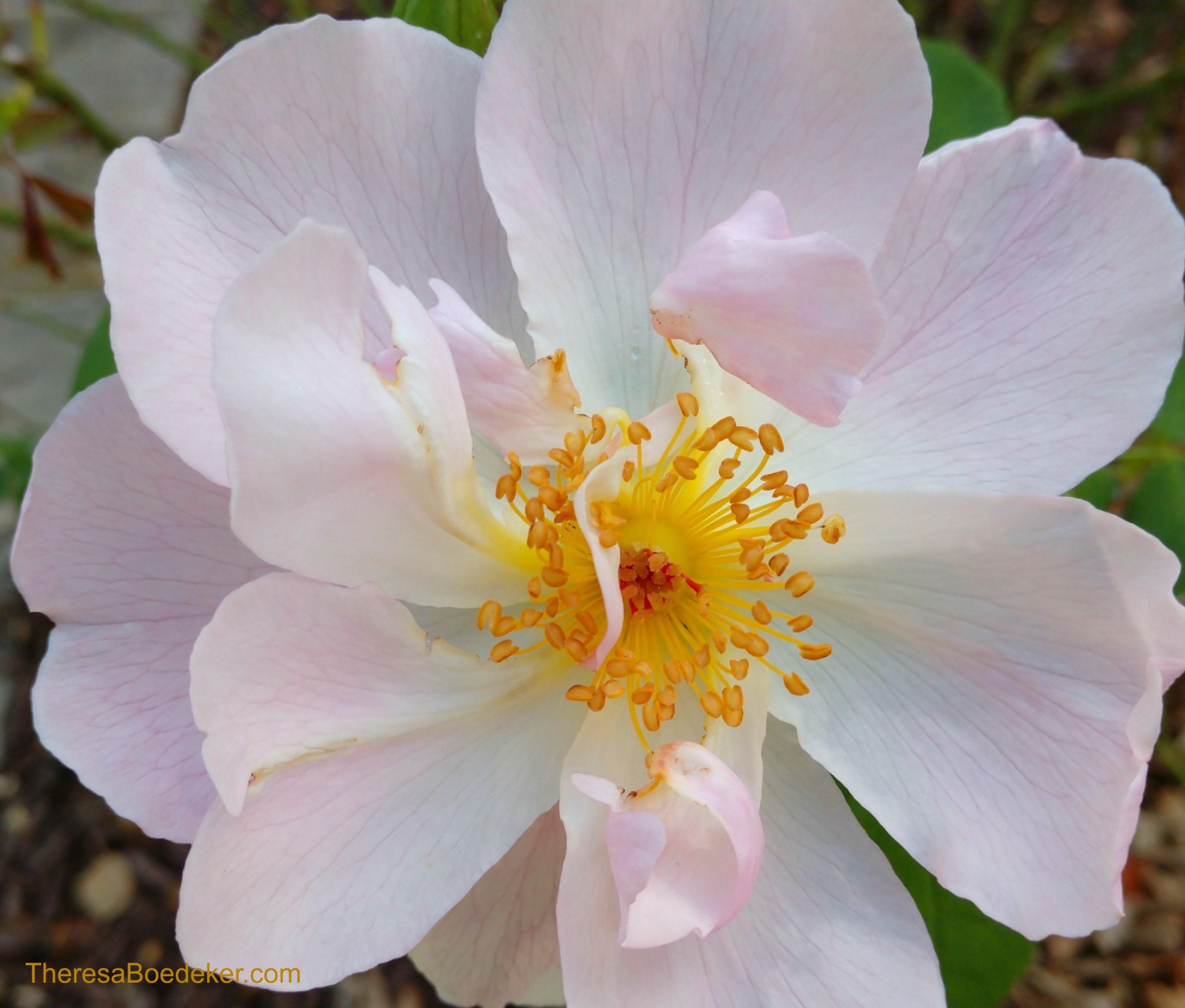 Effects of shame.
Shame causes our self-esteem to shrink to nothing. We see ourselves as seriously flawed. Unworthy.
Shame makes us doubt ourselves. Our abilities. Even the core of who we are.
It causes us to hide. We don't want anyone to know our secrets, that if exposed, would cause others to run from us or withdraw their love.
And the insidious thing about shame, is that it can haunt us for years. Resurfacing and reminding us of our inadequacy years after the event.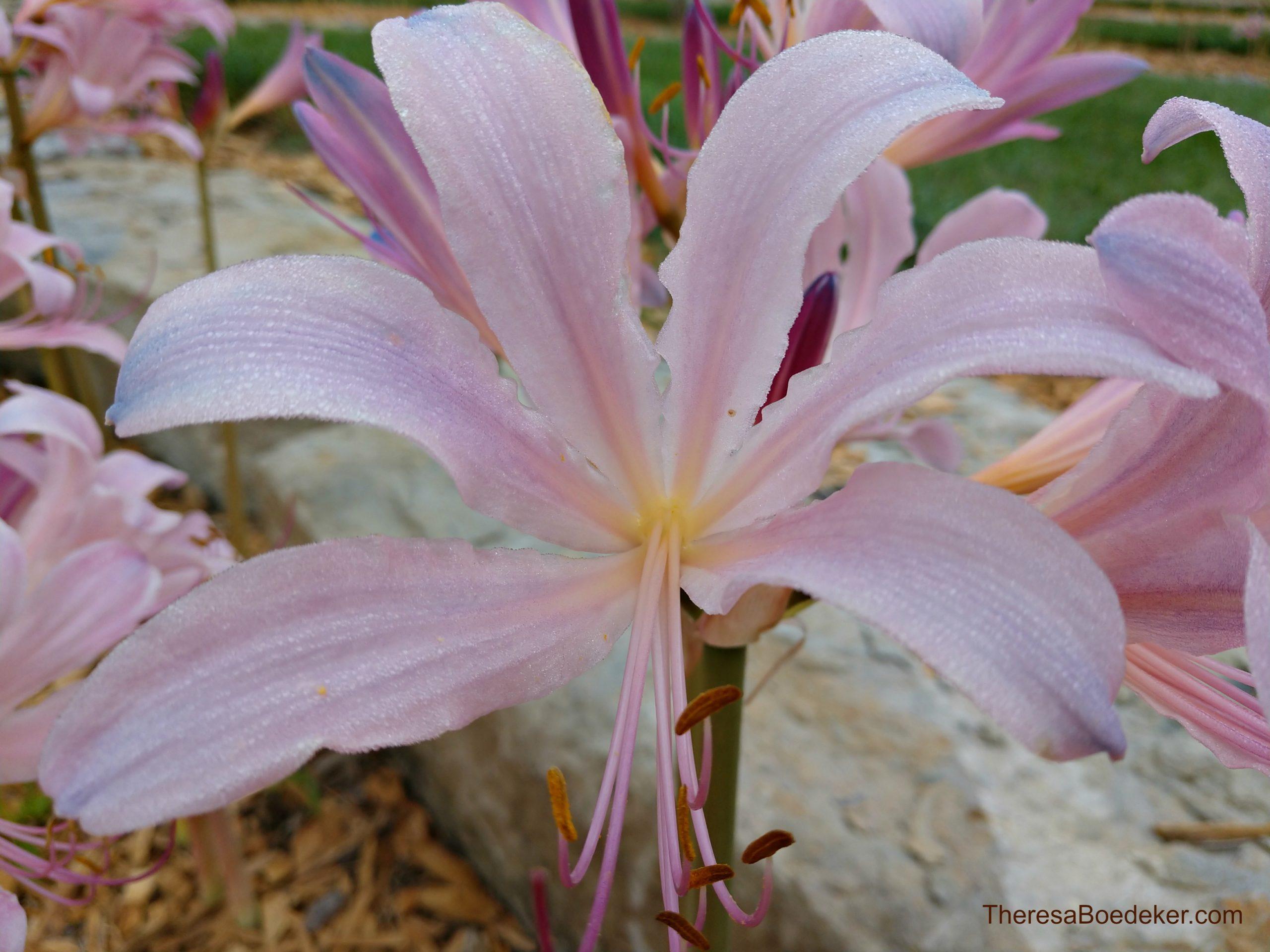 Caught in shame.
Remember the woman caught in adultery? How the Pharisees brought her to Jesus to condemn.
How ashamed she must have felt. Paraded through the streets. Dressed in her skimpy work clothes. People must have stared at her as she was paraded down the street. She knew they were judging her. Whispering about her.
It took two, but only she was going to be punished. Not the man she was caught with.
I imagine the Pharisees took great pleasure in making sure that people knew her crime. Knew they were upholding the law and were going to bring this woman to judgement.
They push her in front of Jesus.
But Jesus was not alone, he was teaching crowds that morning. No matter. They interrupt him, pushing her to front and center.
Now all the people's eyes were on her. Imagine how she felt? Her sin being broadcast to all who were there. Shame had to have been radiating off her. How she wished she was dead as the men excitedly announced their news of this woman and what she had done to Jesus and the crowds.
I imagine the crowd caught up in the excitement. Eager to see how this would play out. Their hearts pounding faster, not out of empathy for the woman, but because here was their version of reality TV where they could watch the humiliation and degradation of someone from the safety of their places. Maybe they would even get to vote and give their opinion.
The Pharisees stood there in their self-righteousness. Sure of themselves. Their eyes taking in the crowd. Jesus. And once more the woman.
It was another one of their tricks. To trap Jesus. To see what he would say or do and then use the occasion to condemn him for not doing what they thought was right. And for their triumph, the crowds would be their witnesses.
If they played their cards right, they were trapping two birds with one stone. Jesus and the woman.
No love motivated the Pharisees. No love of justice or right doing was in their hearts. This was a contest and they wanted to win. The woman was just a pawn. And Jesus knew this.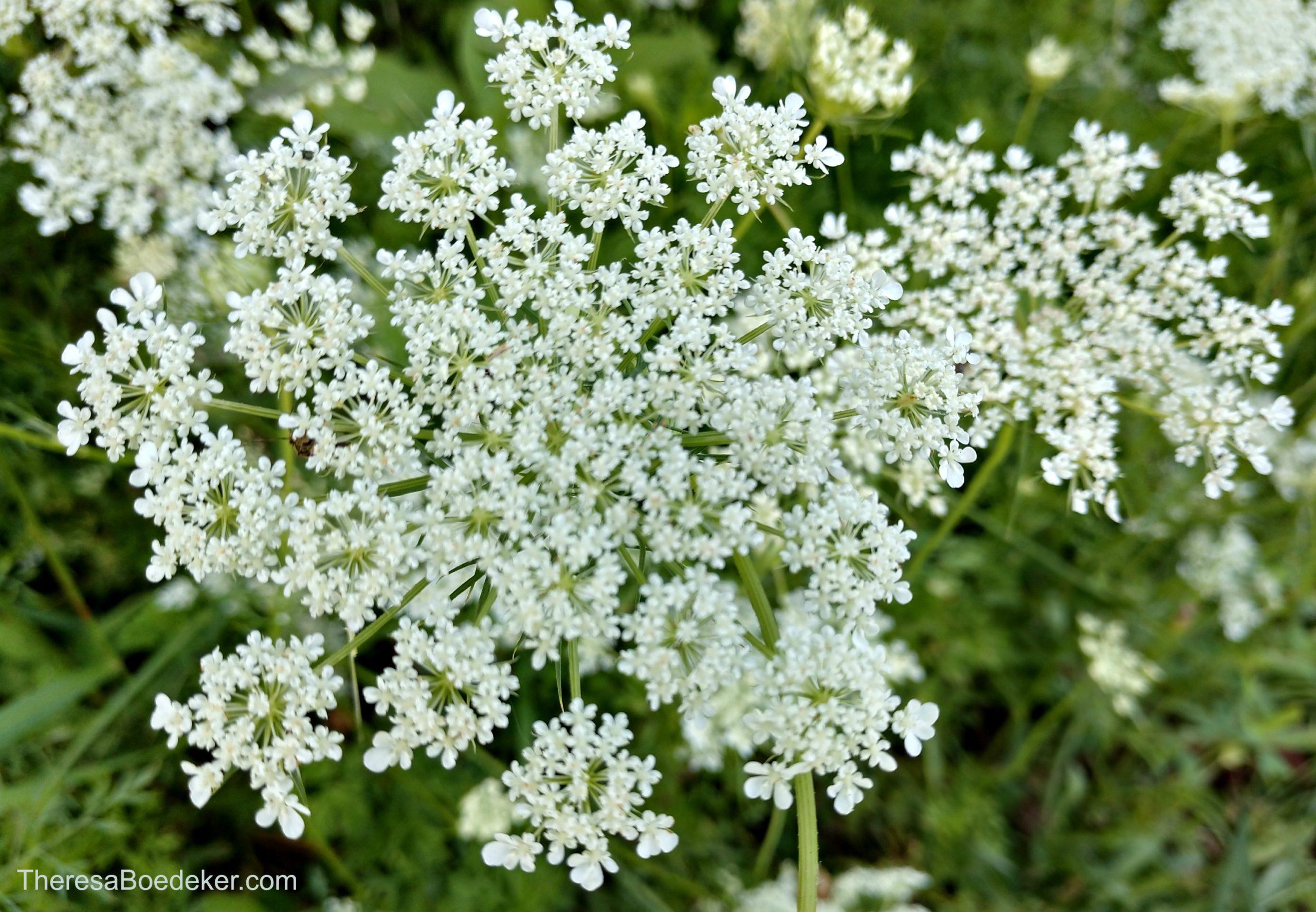 Once again, Jesus refused to act they way they thought he should. He didn't shame the woman standing before them. He didn't praise them for catching this woman and bringing her to trial.
Like so many other times when they set him up and try to trap him, Jesus turned the tables on them.
Silently they went away, one by one. Unable to verbally address what Jesus wrote on the ground. Unable to cast the first stone. Their consciences convicted by Jesus.
In triumph they entered. In silence they slunk away.
Jesus had pity on the woman, like he did the other people he met. He was not going to use the woman as Exhibit A of a sermon.
Uncharacteristic to what the woman expected, or received from the Pharisees, Jesus showed the woman love and forgiveness. He showed compassion. Telling her he was not there to condemn her.
Telling her to go and live free, from a life of sin.
Instead of keeping her in her shame, Jesus released the woman from her shame.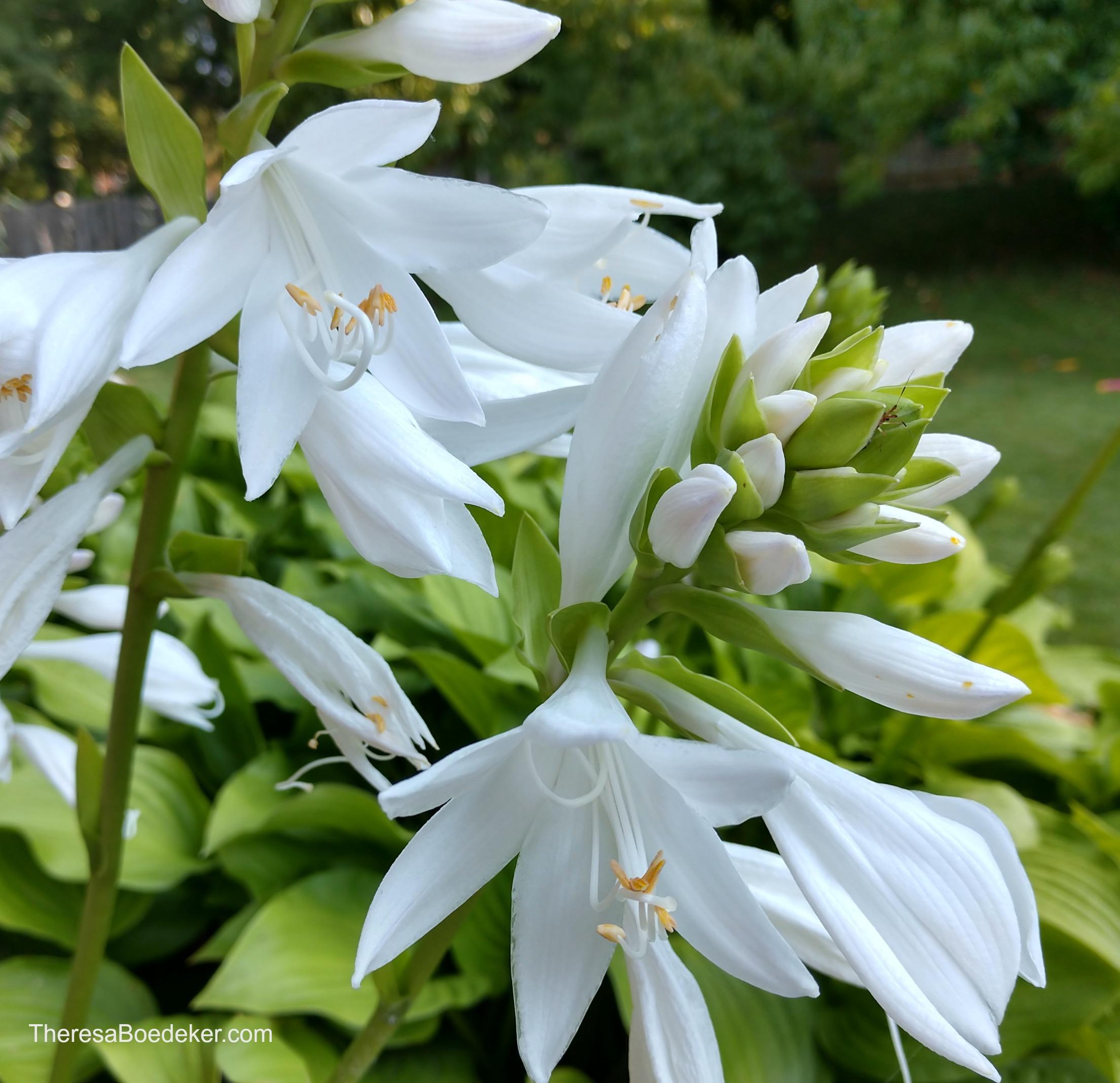 Two opposite ways: shame versus love.
Shame is a tool of our enemy, and a tool we use against each other. When we feel trapped in shame, worthless, and wanting to hide, shame wins.
Our enemy wants us to feel shame and guilt in such proportions we feel there is no use, so we feel hopeless, discouraged, and debilitated. To such degrees that we self-medicate with unhealthy solutions, addictions, or behaviors. All the while feeling like an outcast from God and others.
But God wants us to walk in freedom. In forgiveness. In hope and love. To not hide our true self. To be in community with others. To experience love, grace, hope, and peace.
God doesn't motivate us with shame. (Our enemy does.)
He doesn't condemn us. (Our enemy does.)
He doesn't parade our sins and mistakes in front of crowds. (Our enemy does.)
He doesn't try to make himself look better by making us look bad. (Our enemy does.)
God motivates us with unconditional love that always takes the first step.
He justifies us and saves us. Preparing a place for us to live in glory.
He covers our sins with the blood of Jesus. He calls us his greatest treasure. He loves us first, adopting us into his family.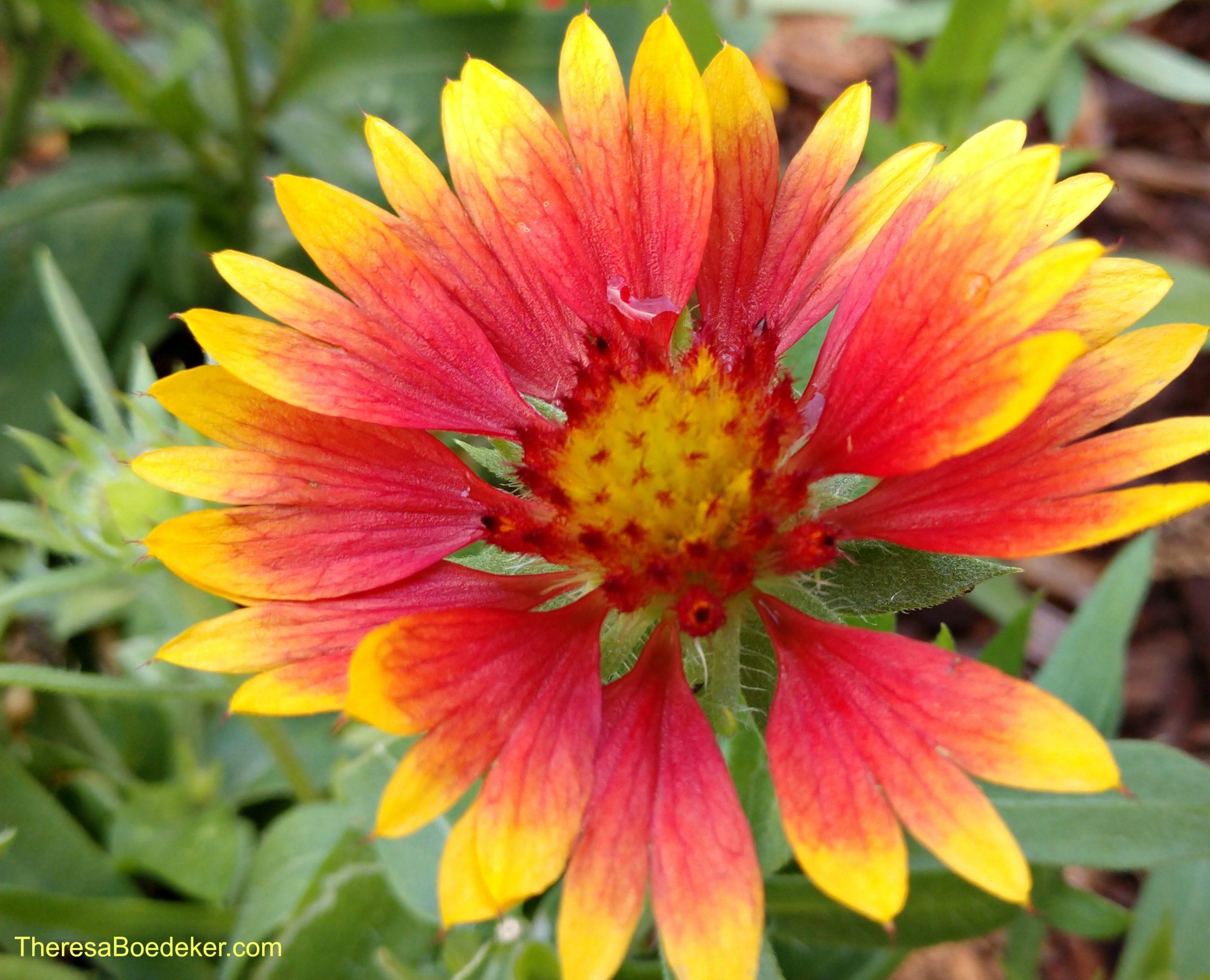 Remember this. You are meant to live in love, not shame.
God doesn't want us to walk in shame.
Shame is unhealthy.
If you feel shame, I am so sorry. So sorry. And I wish I could give you a big hug and some love.
We are meant to live in love. Not shame.
But we don't live in a perfect world. We are not perfect people. And so, we experience shame. Pass shame to others. And the cycle continues.
But there is a better way.
There is freedom. Freedom from shame. The shame that we carry around. The shame that keeps telling us we are not good enough. That we don't deserve to be loved. That no one would love us if they only knew.
Keep reading because we are starting a new series. From Shame to Grace: How to Erase Shame from Our Identities.
We'll talk about climates where shame thrives. (And where it doesn't.) Steps to overcoming shame. How shame shapes our beliefs. Types of shame we carry. And more.
So, come back next week. And the next week after that. And ditto.
Until then, walk in love. Which always defeats shame.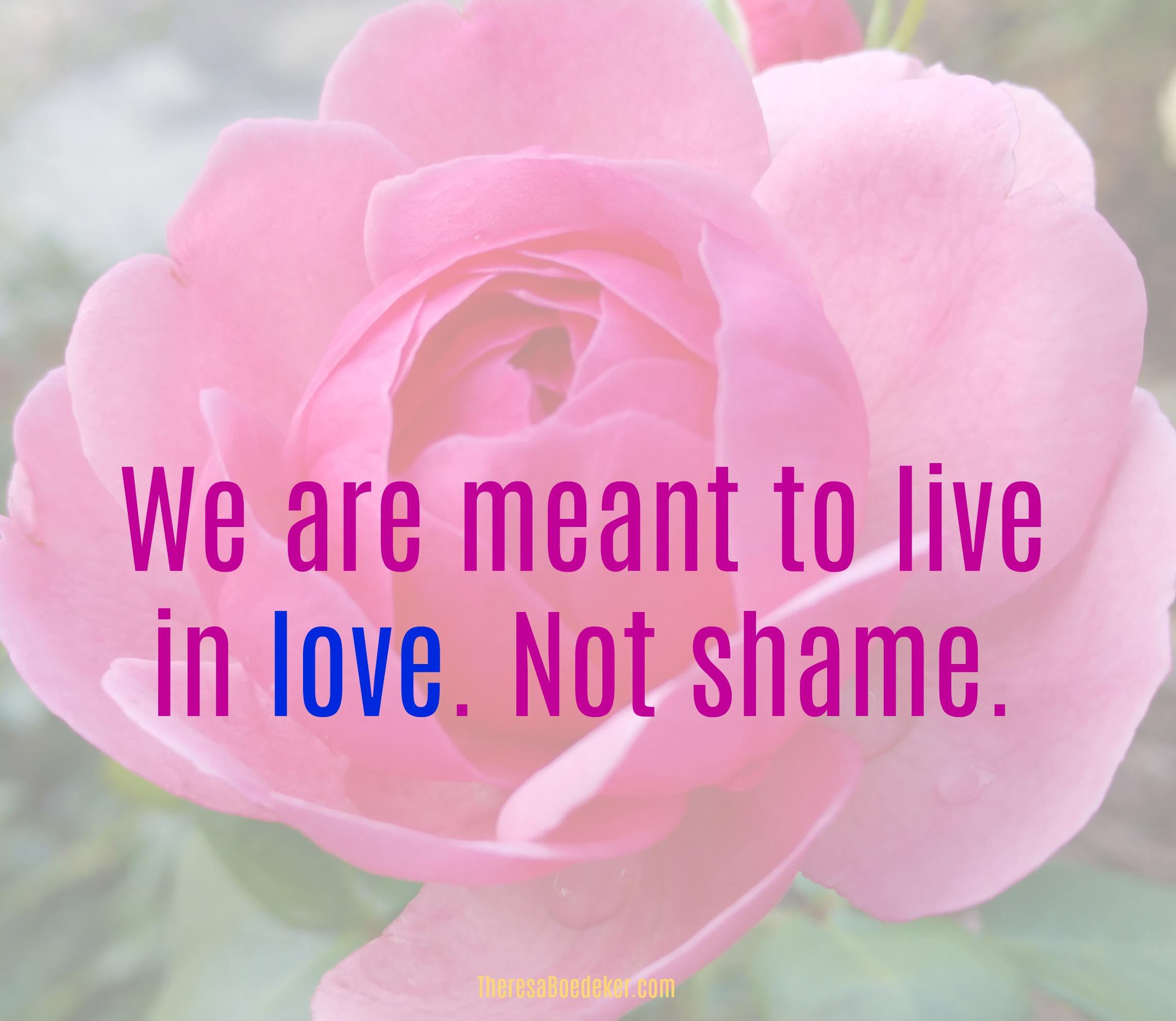 Check out this resource that covers everything you need to know about shame, including frequently asked questions.
Or take the Shame Quiz and begin to identify how shame is distorting your identity and worth. Once we know the lies that shame is wanting us to believe, we can more easily crush them with the truth.
Thanks for stopping by. Keep remembering what's important.
Theresa
---
Download a free guided exercise to help you heal from shame
Download a free PDF freebie, "What to Do When You Are Feeling Shame: A Guided Exercise." It will walk you through some practical exercises to deal with shame. Ending with how to avoid feeling shame in the future. My passion is to see you living shame-free; in glorious freedom. "What to Do When You Are Feeling Shame: A Guided Exercise" can help you step towards that freedom by breaking the lies of shame you believe and replacing those lies with the truth.
---
From Shame to Grace: How to Erase Shame From our Identities — Other posts in this 12-part series on shame:
We Are Not Meant to Live in Shame
There is No Shame in Feeling Shame
How the Lies of Shame Cause Us to Think We Are the Defective Ones
Environments Where Shame Thrives
The Symptoms of Shame and the 4 Ways It Makes You Feel
12 Ways That Misinterpreting Events Causes Shame
Shame Versus Guilt: What's the Big Difference?
Combat Shame by Knowing Your True Identity
Why We Use Shame on Others and Ourselves: 6 Eye Opening Reasons
Shame: Recognize It, Heal From It, Walk in Freedom
What If Shame Has a Bigger Purpose Than Us?
Spiritual Shame: What Is It and How to Conquer It
May link up at Kelly Balarie (#purposeful faith), Crystal Storms (#HeartEncouragement), Maree Dee (#Grace & Truth), Anita Ojeda (#inspirememonday), and Mary Geison (#tellhisstory).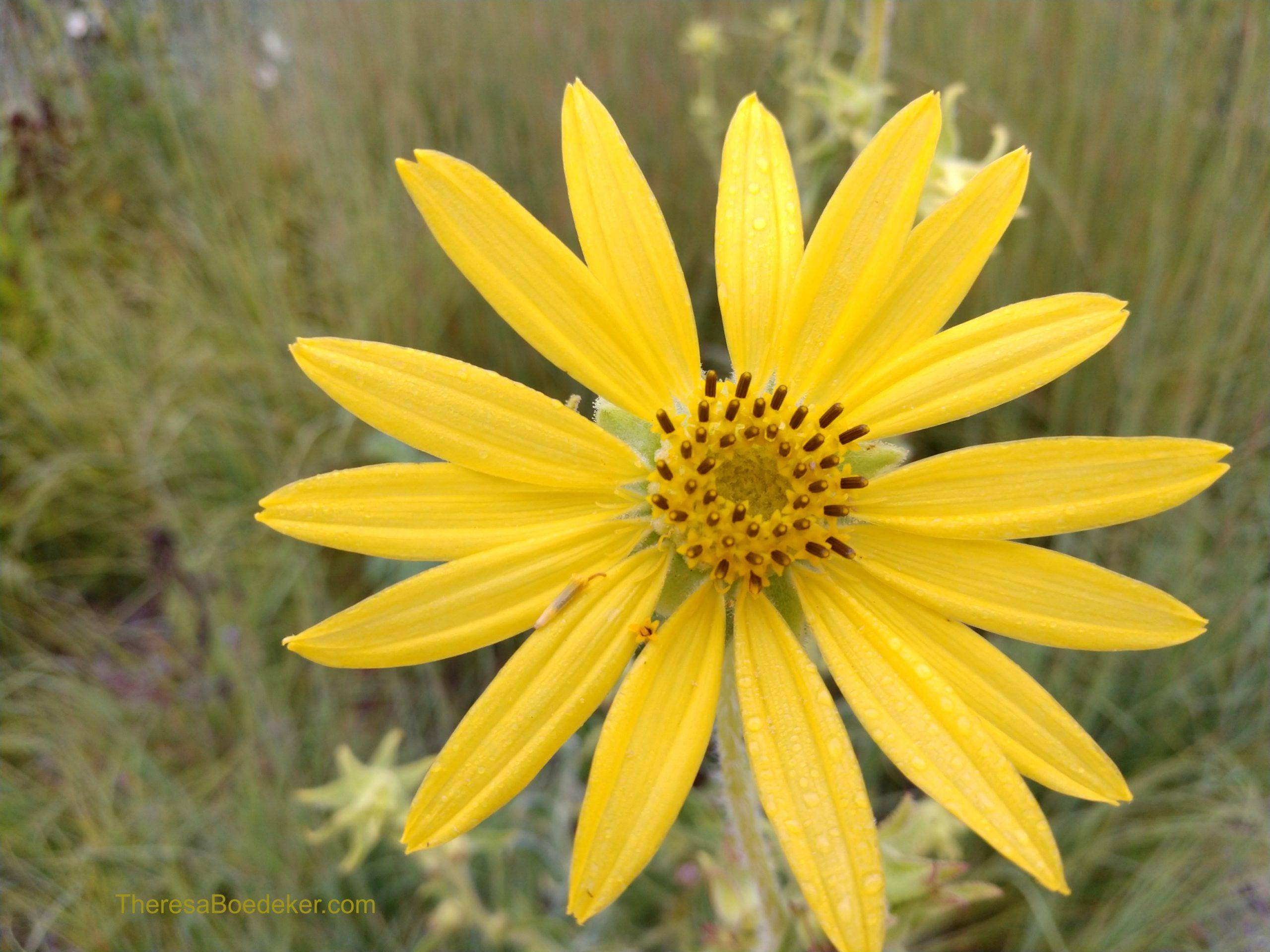 Latest posts by Theresa Boedeker
(see all)